← Back to map
Leeman Park
Habitat
Amenity Grassland,
Flood Plain,
Flowers for Pollinators,
Mixed Woodland,
Park,
Riverbank,
Wildflower Meadow
Activities
Cycling,
Dog Friendly,
Football,
Seating,
Volunteering,
Walking,
Wheelchair Accessible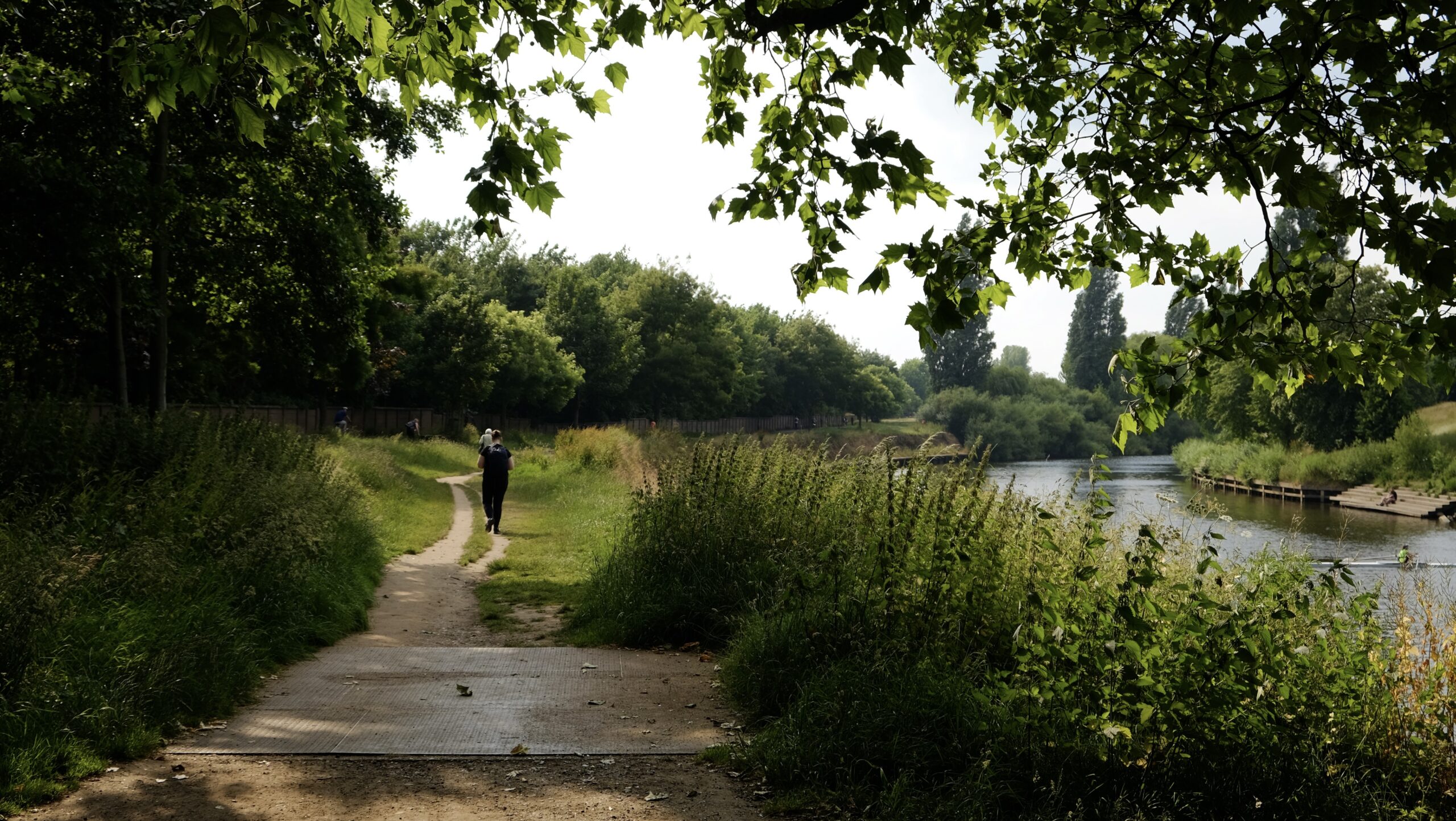 A large area of flood plain with long grasses, wildflowers, well established Weeping Willows and Lombardy Poplar, and young stands of new woodland. There is a paved public cycle and footpath leading from the centre of town to Jubilee terrace, and a footpath/track following the river as far as Water End and around to the RSPCA kennels.
The Friends of Leeman Park are a newly formed group of volunteers from around the Leeman Road Area. The volunteers all have a shared vision to improve and maintain their local area. The map on this page shows the areas the group have committed to working on. The group intend to work in Back Park and the Cycle Way into town from the Leeman Road area.
Friends of Leeman Park are always looking for volunteers. As much or as little as you wish to give will be beneficial to their group and community. They're looking for all different types of people, practical people who can help with maintenance on the ground, as well as people who are interested in taking an administrative or planning role.
Cared for by:
Friends of Leeman Park
Things to help out with here:

cutting back overhanging branches and shrubs
litter picking
cleaning up graffiti
edging footpaths
removing weeds
creating raised beds
replacing worn turf
repainting worn markings on cycle tracks
creating edible gardens
creating community art work
holding celebratory events such as summer fairs