← Back to map
Hob Moor Local Nature Reserve
Habitat
Common,
Grazed Grassland,
Nature Reserve,
Wildflower Meadow
Activities
Cycling,
Dog Friendly,
Volunteering,
Walking,
Wheelchair Accessible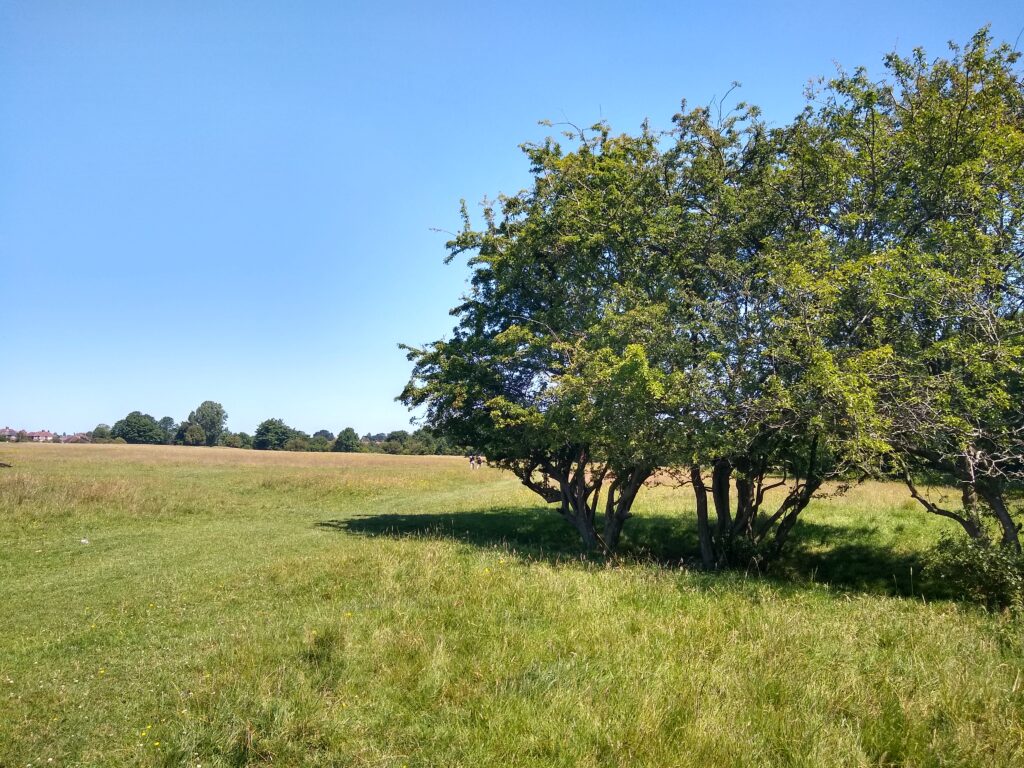 Hob Moor Local Nature Reserve is part of the Knavesmire, one of York's ancient commons. The land is unimproved pasture and has been used for grazing from the mediaeval period to the present day. This has ensured that a special floristic habitat thrives and provides valuable breeding habitat for skylark and meadow pipit, both of which are endangered species in the United Kingdom. Today it is still used for grazing in the summer months but is also a valuable area for wildlife and flora, as well as a recreational area for dog-walkers, cyclists, pedestrians, birdwatchers and many others.
Hob Moor Local Nature Reserve has some great archaeological features, including two types of ridge and furrow. The broad medieval type which covers the majority of the central areas, and the narrow Napoleonic ridge and furrow, is evidence of cultivation on site up to recent times.
Wildlife includes:
Birds – meadow pipit, skylark (several pairs breed each year), whinchat, wheatear, yellow wagtail (passing through during migration periods), merlin (recorded most years).
Wildflowers/Grasses – buttercup, bulbous buttercup, common sorrel, pignut, common bent, cats ear, harebell, heath bedstraw, tormentil, sheep's sorrel, heath grass, English elm, guelder rose, hazel.
More information in this leaflet
Cared for by:
City of York Council and Friends of Hob Moor
Things to help out with here:
Litter picking, Wildlife surveys