← Back to map
Goddards, Tadcaster Road
Habitat
Bog,
Flowers for Pollinators,
Mixed Woodland,
Pond,
Wildflower Meadow
Activities
Dog Friendly,
Seating,
Volunteering,
Wheelchair Accessible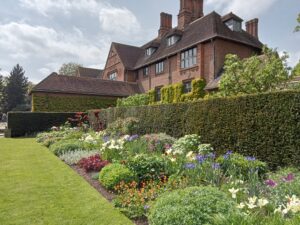 An historic house with a beautiful garden including ponds set amongst flower-filled rockeries. The site is owned and cared for by the National Trust. The house was formerly the home of the Terry family who owned and ran the nearby chocolate factory. The abundance of flowers is likely to attract a wide variety of wildlife. The gardens also feature meadows and an area for growing food.
There is an admission charge
Cared for by:
National Trust
Things to help out with here:
Helping to look after the garden, providing visitors with information about the house and garden.