← Back to map
Copmanthorpe Wildflower Walk
Habitat
Flowers for Pollinators,
Pond,
Wildflower Meadow
Activities
Seating,
Walking,
Wheelchair Accessible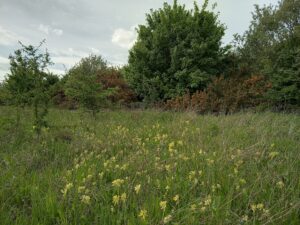 A very pretty walk with an abundance of flowers on the approach to Copmanthorpe. Look out for cowslips, gorse, ox-eye daisy and many other species. A pond at the edge of the site is home to a variety of birds. The walk has a gravel path with some seating.