Church Ings SSSI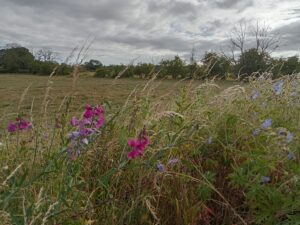 Church Ings is a nationally important site, yet little known locally. These flood meadows are of particular importance for their neutral grassland plant community which is an increasingly rare habitat type, threatened nationally as a result of drainage and agricultural improvement. Plants found at the site include meadowsweet, ragged robin and common sedge. Whilst the meadows themselves have no public access, they can be seen from a riverside public footpath which runs between Bishopthorpe and Acaster Malbis, passing this site.
Cared for by:
Privately owned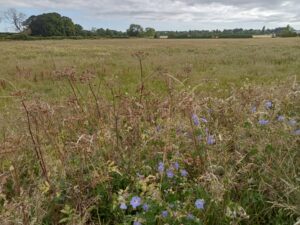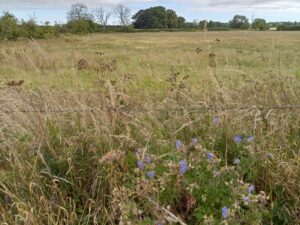 The route described in the Exploring York leaflet Bishopthorpe to Acaster Malbis passes this site.
See https://www.itravelyork.info/downloads/file/55/bishopthorpe-to-acaster-malbis-return

Acaster South Ings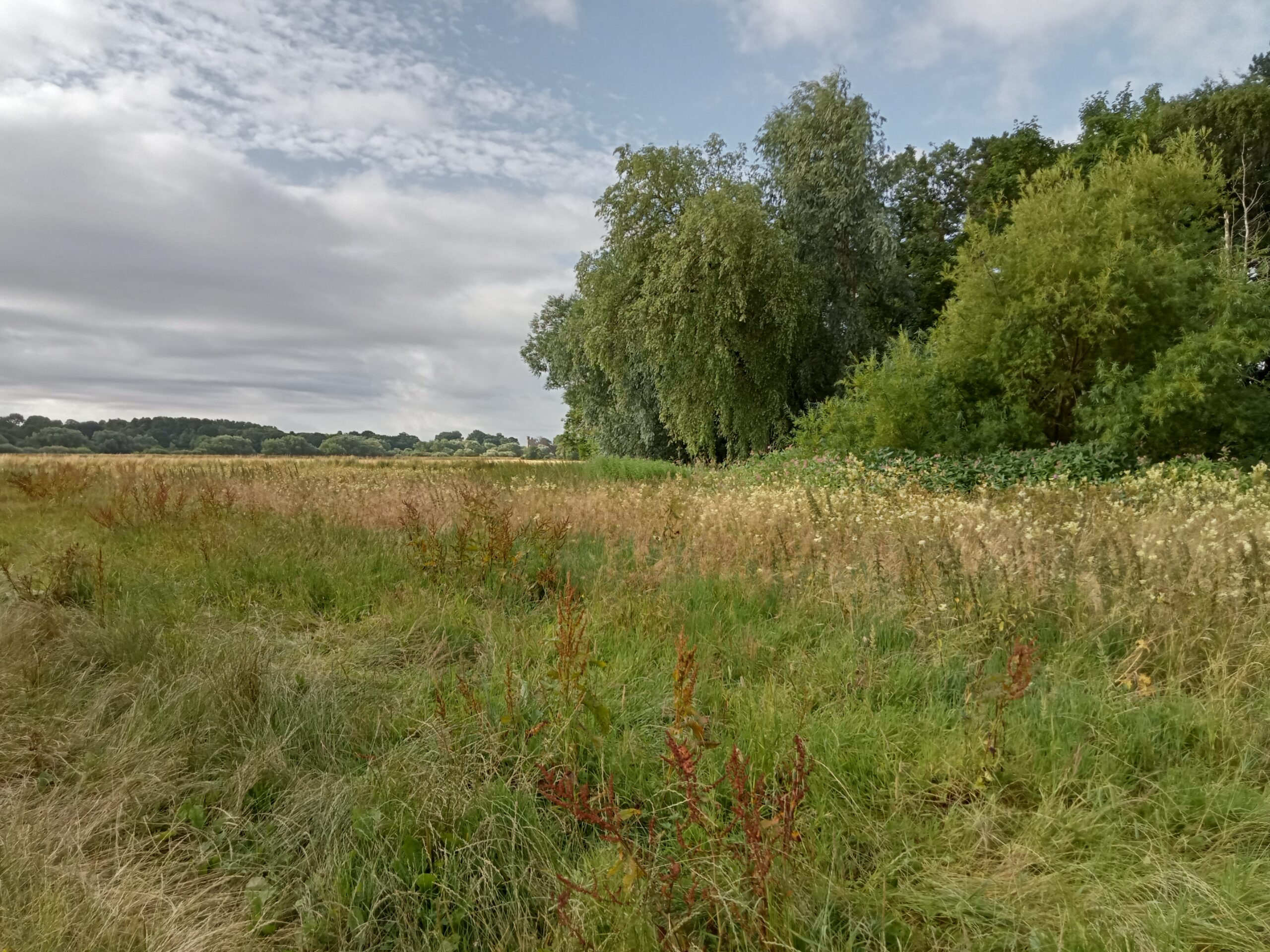 The flood meadows just to the south of Acaster Malbis are a nationally important Site of Special Scientific Interest. The meadows are home to the tansy beetle and other uncommon flora and fauna. Curlews are known to breed here. The meadows are mown at the end of June or in early July each year. A public footpath runs along the east edge of the flood meadows. On the opposite side of the river Naburn Weir and Lock can be seen. The site is accessible via a track at the southern end of Acaster Malbis.
Cared for by:
Private landowner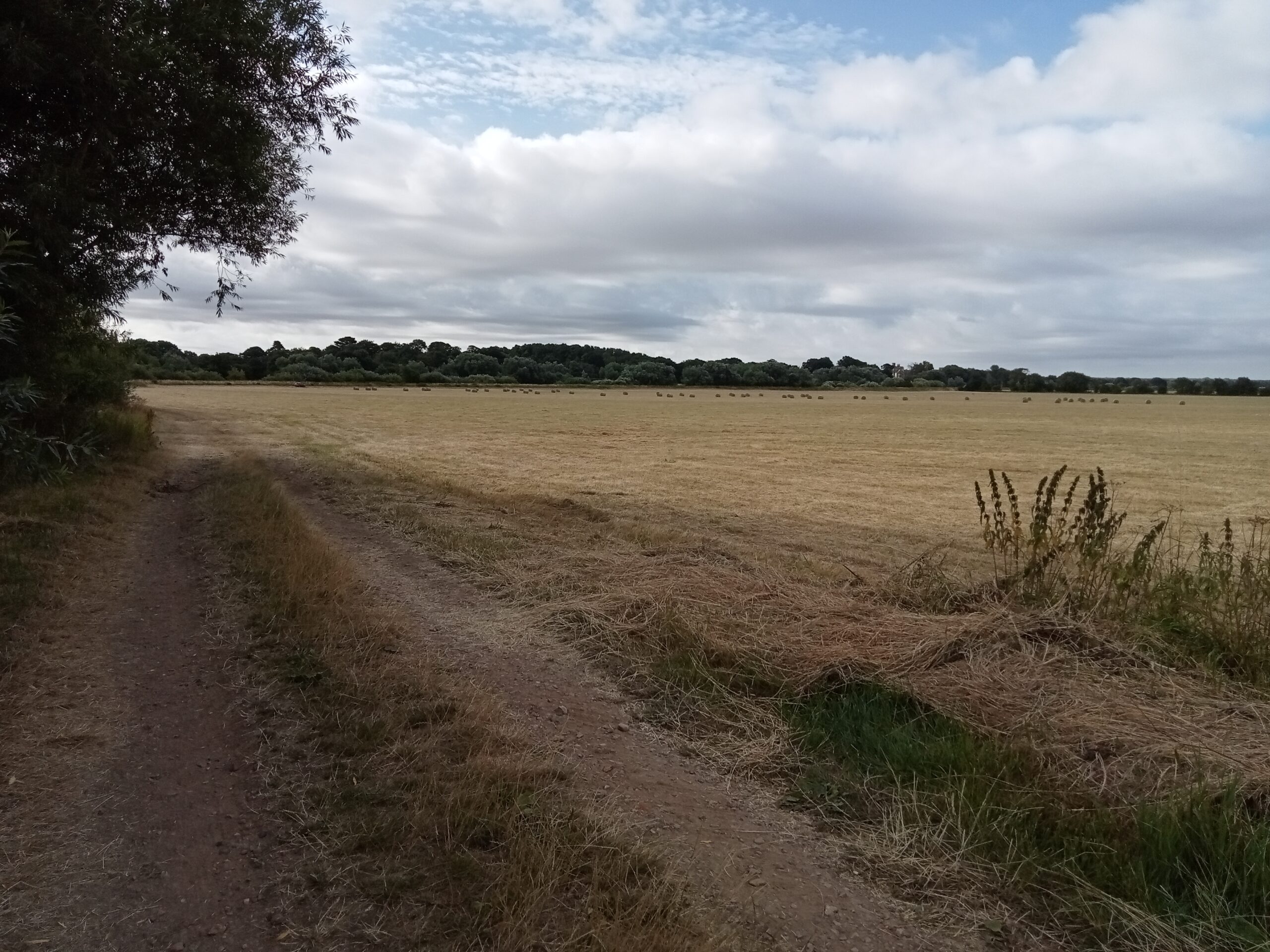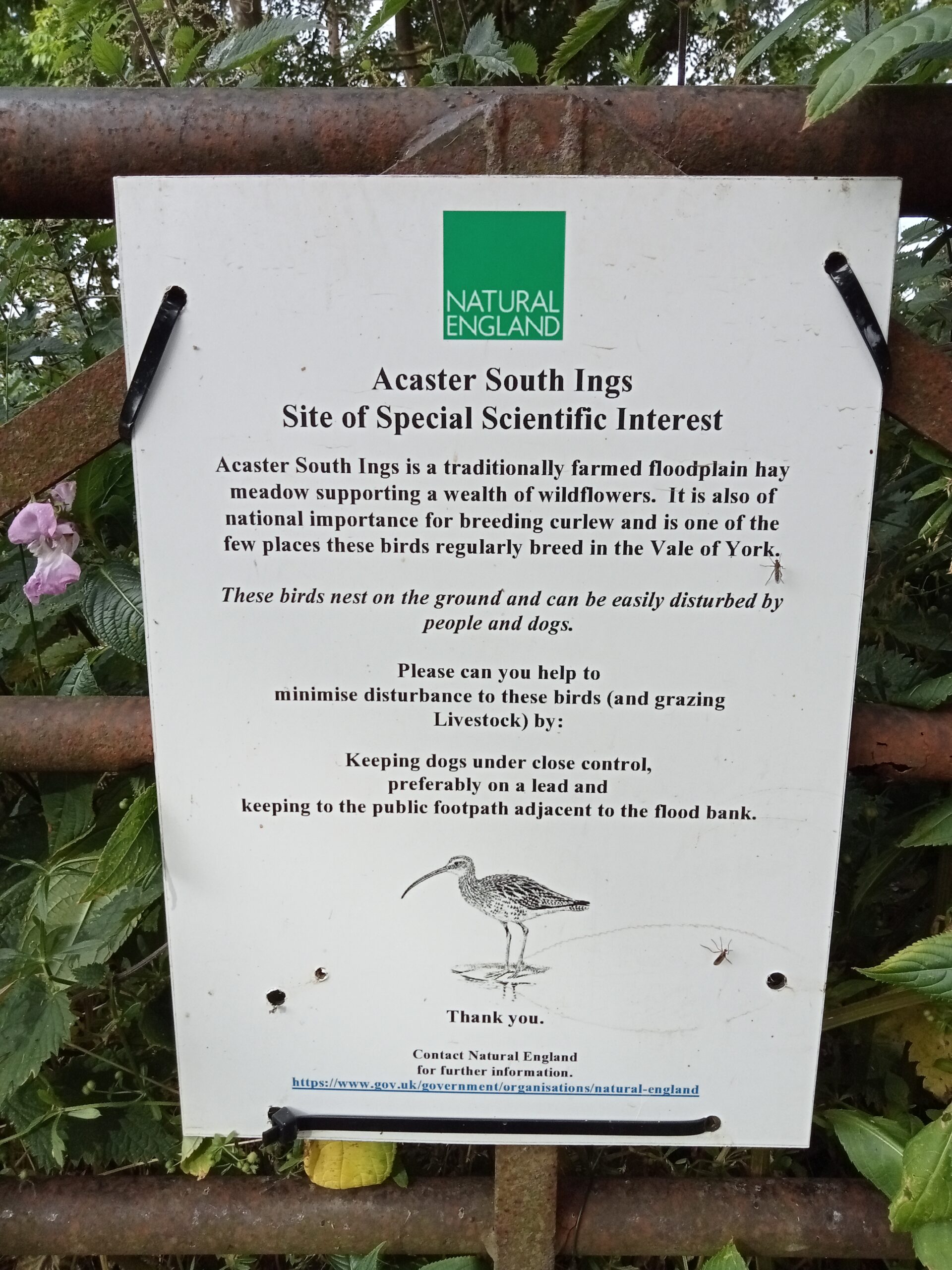 Joseph Rowntree Walk and Flood Plain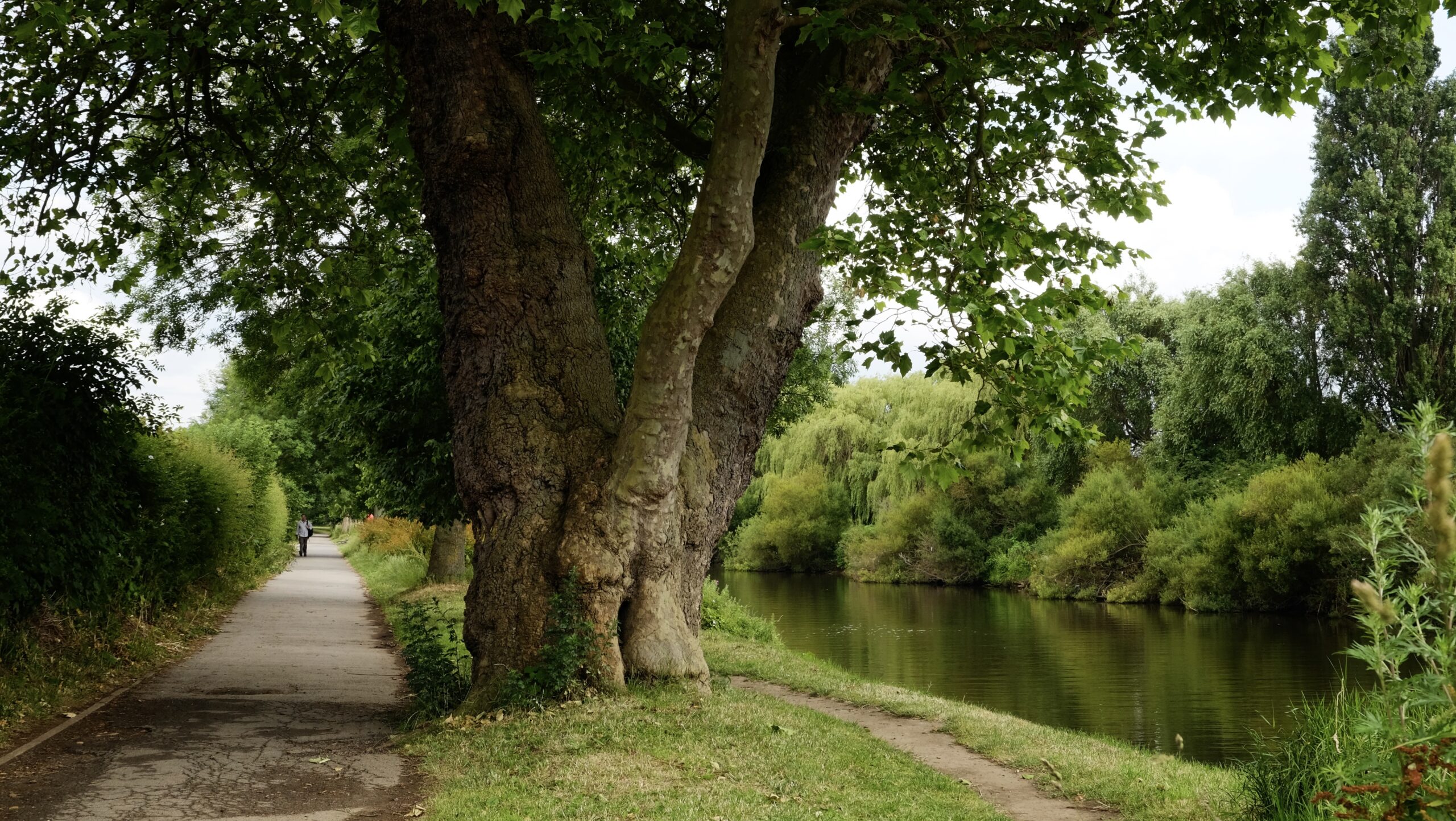 A long riverside footpath and cycle track leading from the city centre all the way out to Skelton. This section goes between Scarborough rail and bike bridge to Water end, and has a large flood plain with levy banks. There are many mature and young trees including, Lombardy Poplar, Willow, Lime, Maple and Walnut. This area regularly floods in the winter.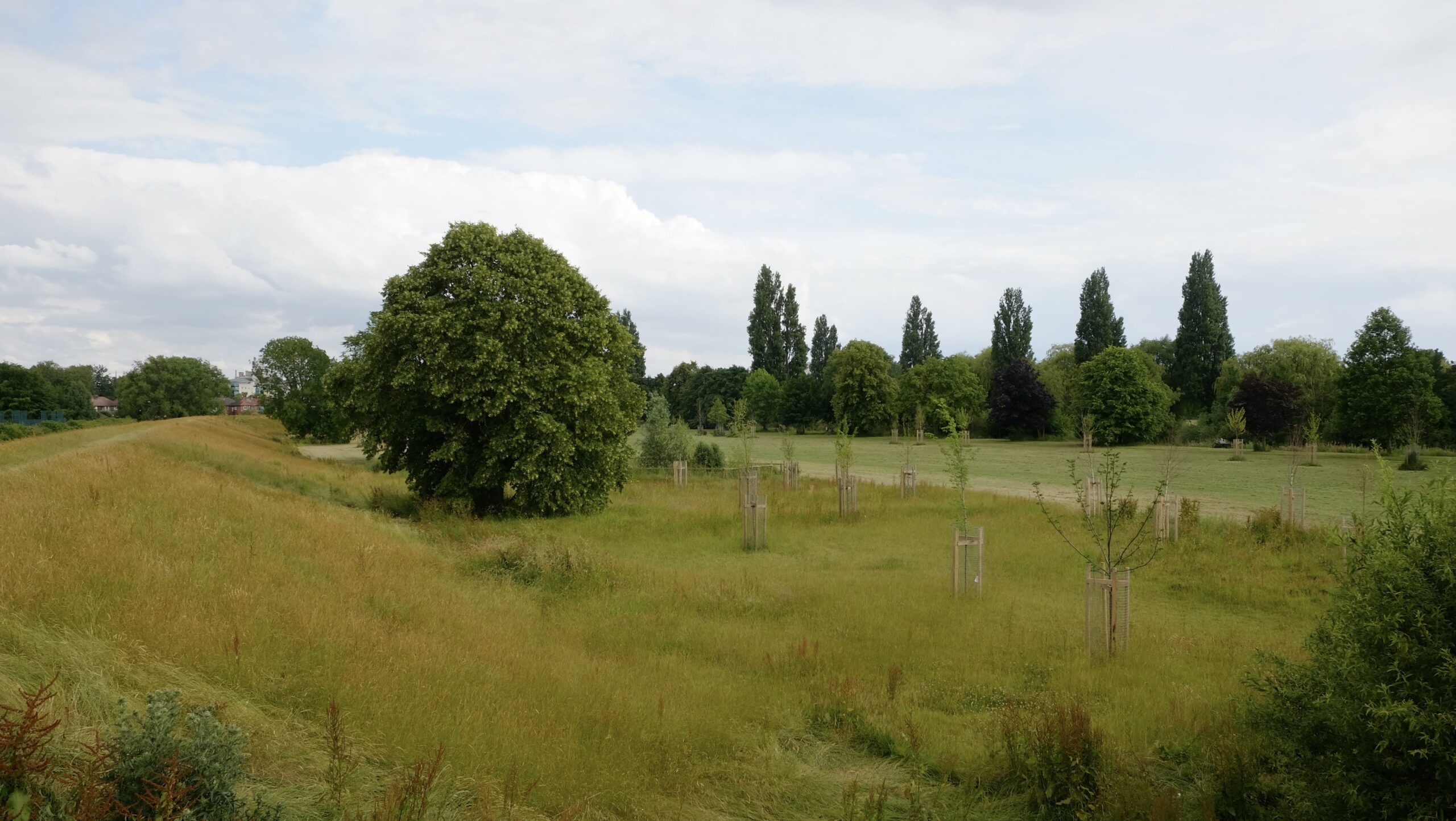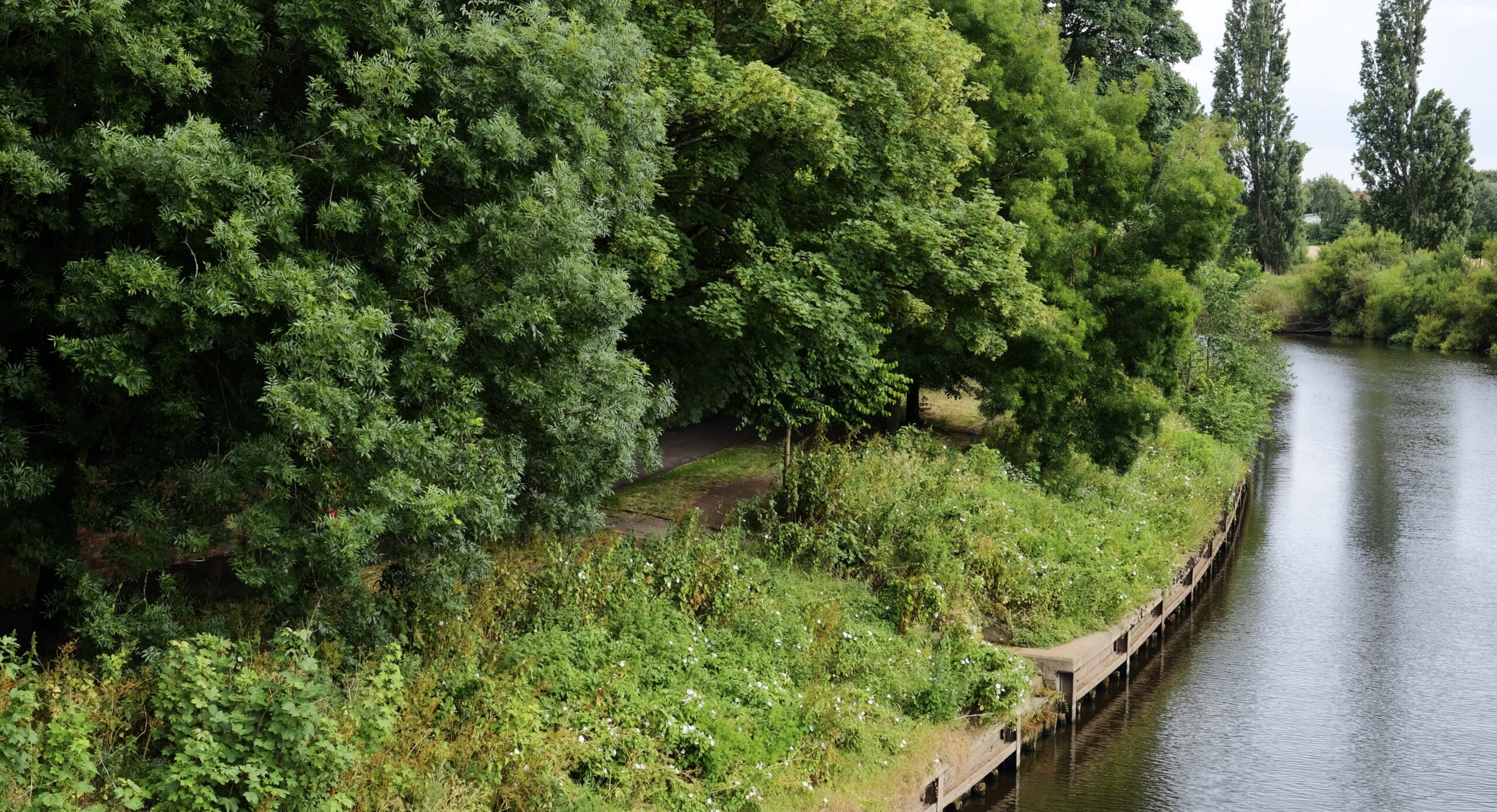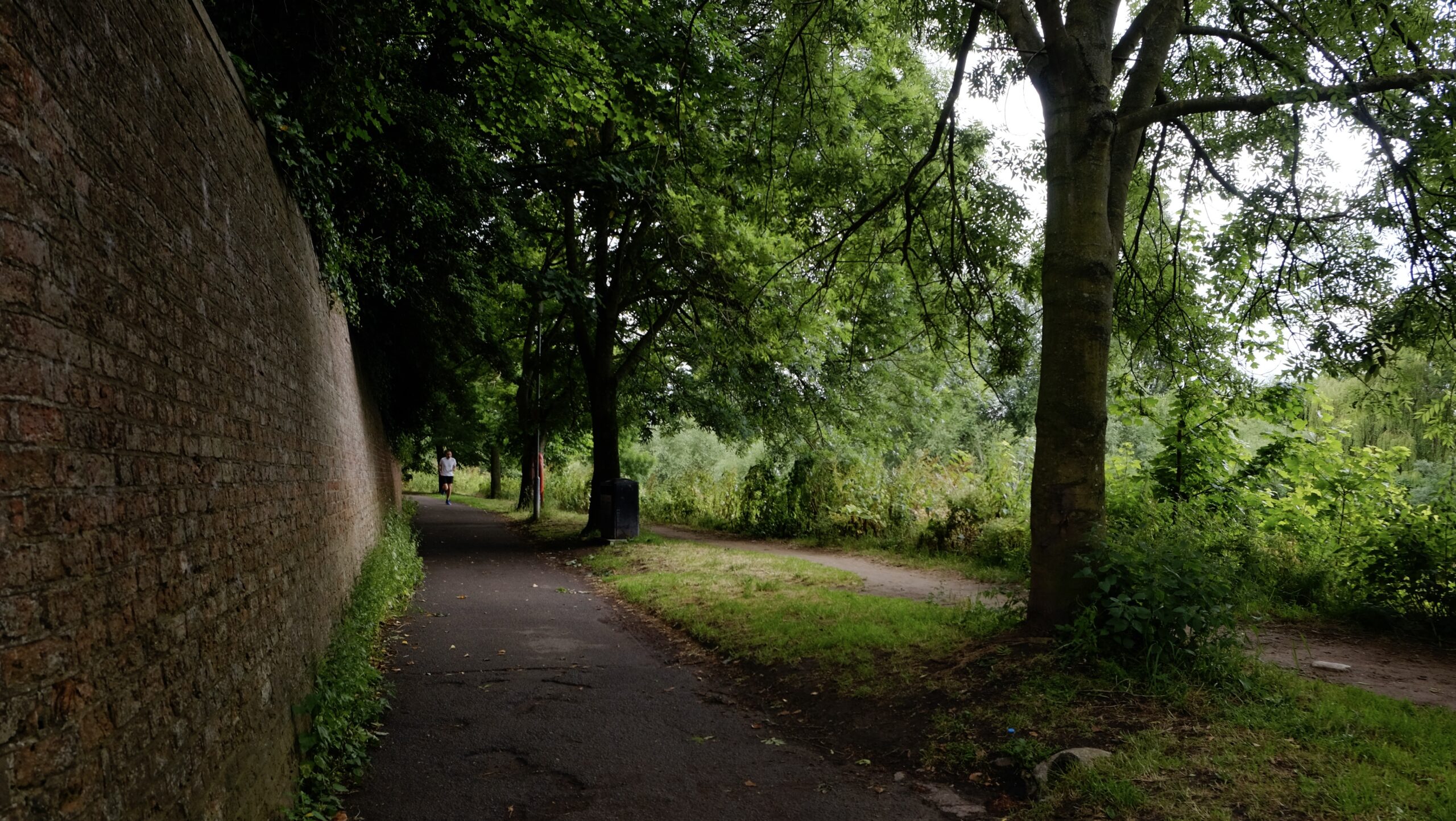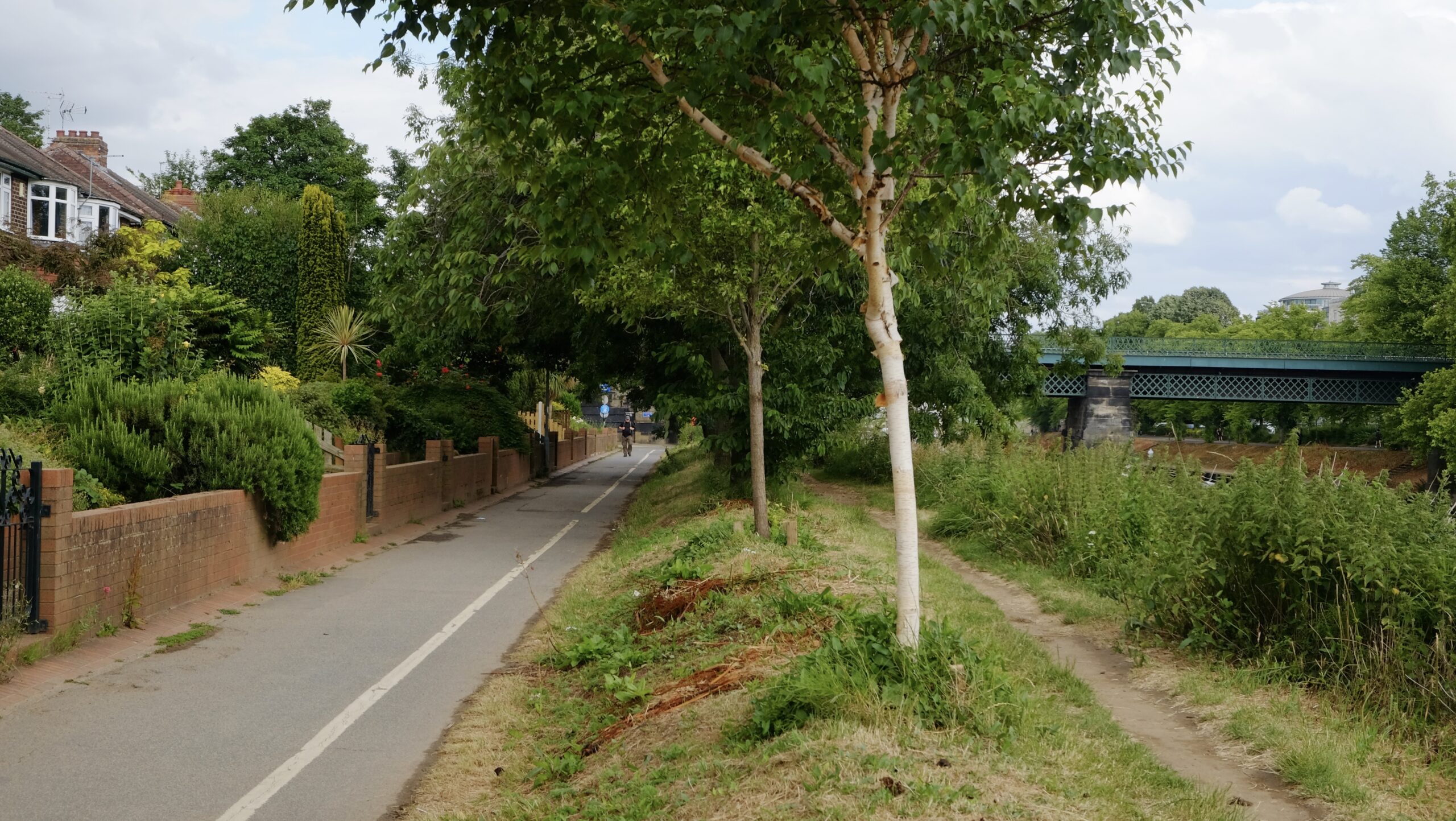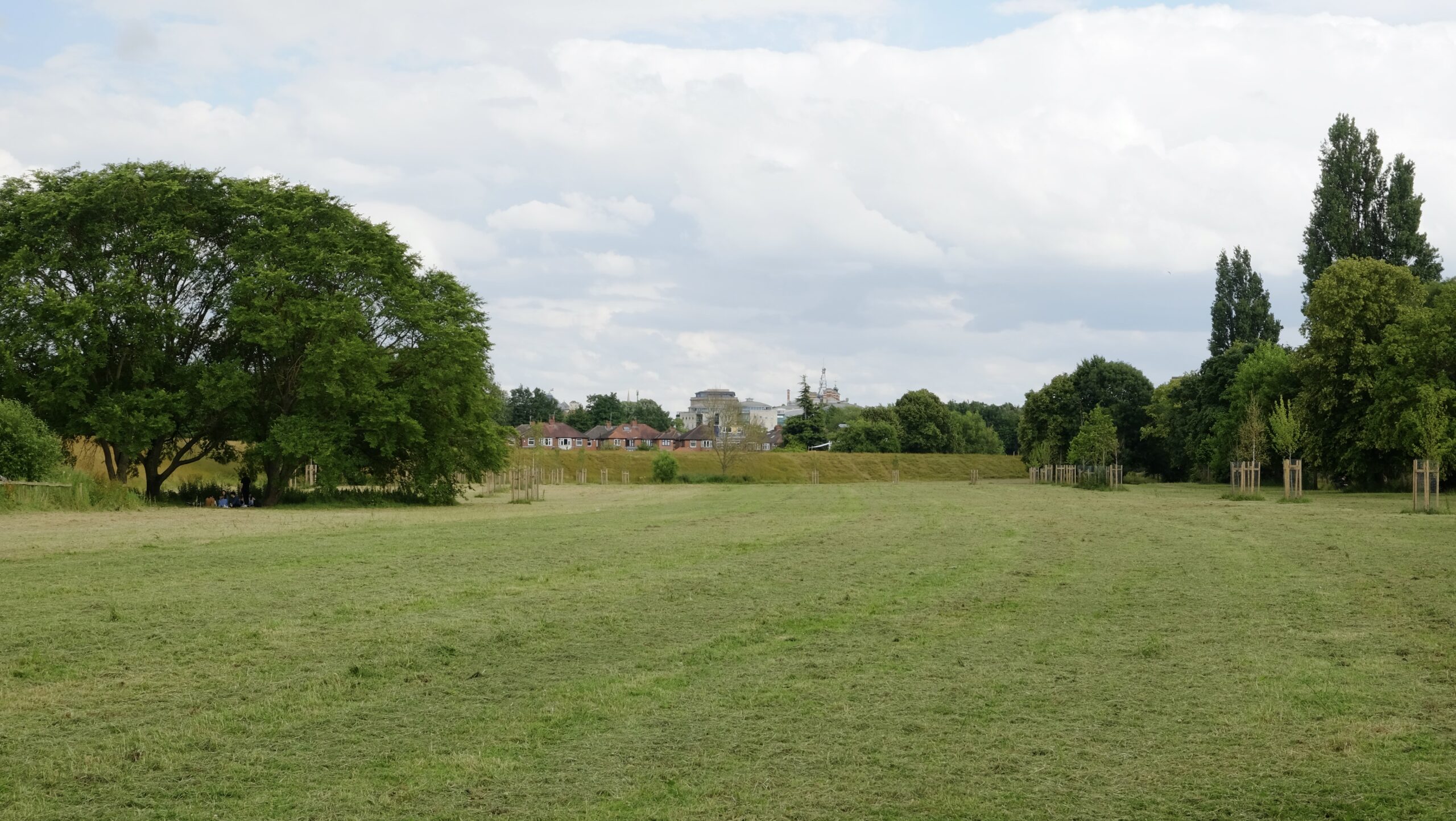 Leeman Park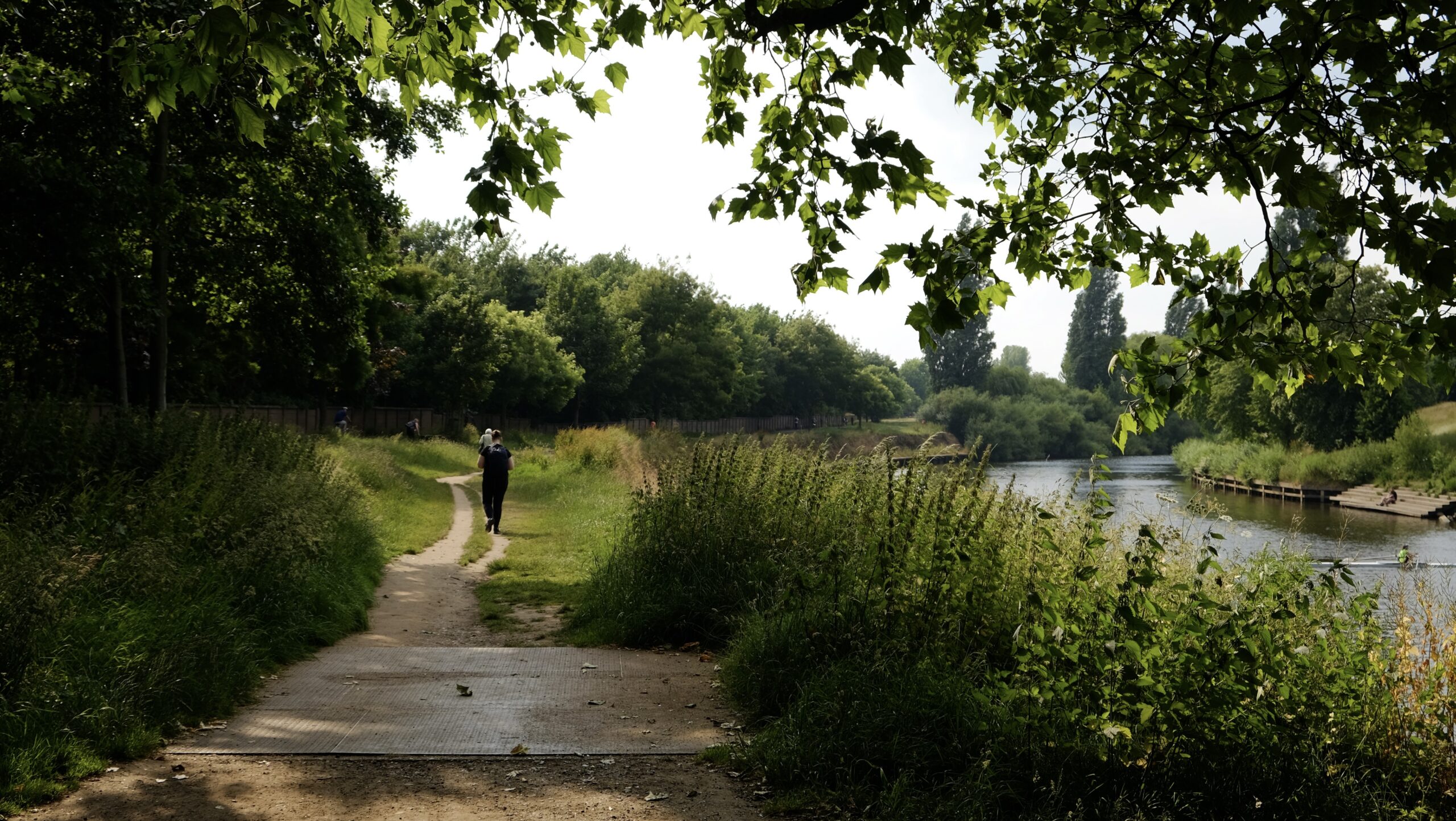 A large area of flood plain with long grasses, wildflowers, well established Weeping Willows and Lombardy Poplar, and young stands of new woodland. There is a paved public cycle and footpath leading from the centre of town to Jubilee terrace, and a footpath/track following the river as far as Water End and around to the RSPCA kennels.
The Friends of Leeman Park are a newly formed group of volunteers from around the Leeman Road Area. The volunteers all have a shared vision to improve and maintain their local area. The map on this page shows the areas the group have committed to working on. The group intend to work in Back Park and the Cycle Way into town from the Leeman Road area.
Friends of Leeman Park are always looking for volunteers. As much or as little as you wish to give will be beneficial to their group and community. They're looking for all different types of people, practical people who can help with maintenance on the ground, as well as people who are interested in taking an administrative or planning role.
Cared for by:
Friends of Leeman Park
Things to help out with here:

cutting back overhanging branches and shrubs
litter picking
cleaning up graffiti
edging footpaths
removing weeds
creating raised beds
replacing worn turf
repainting worn markings on cycle tracks
creating edible gardens
creating community art work
holding celebratory events such as summer fairs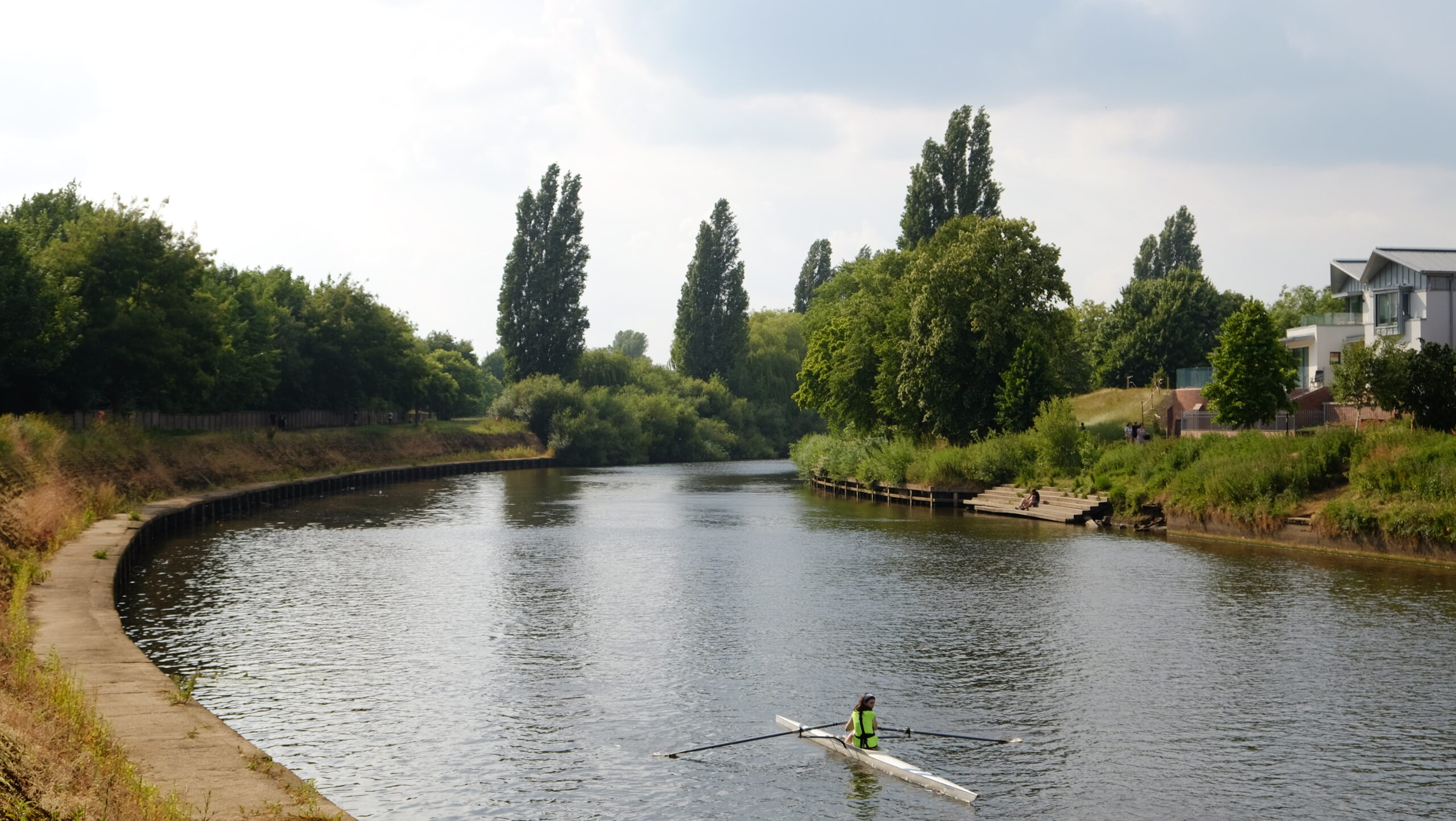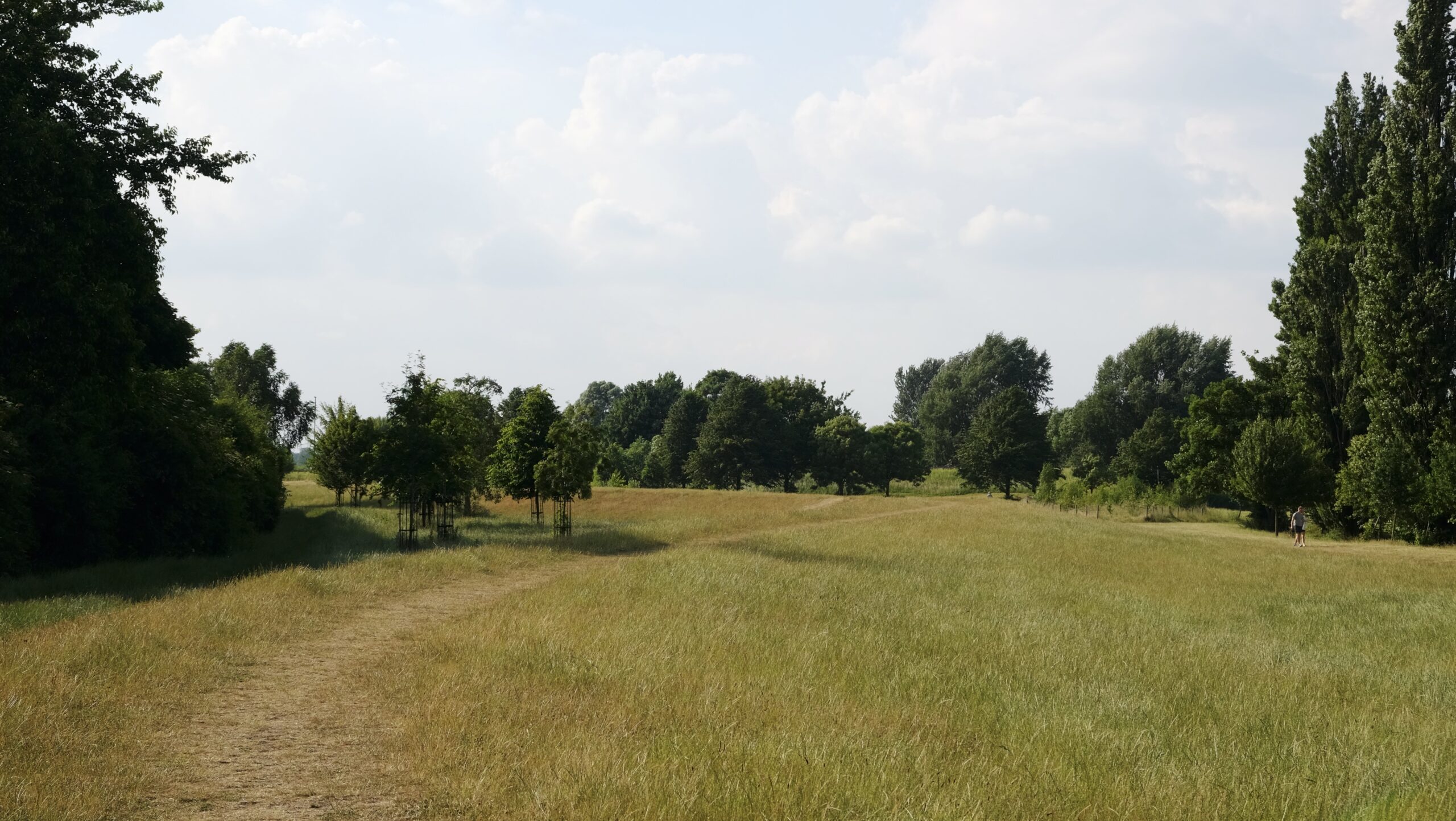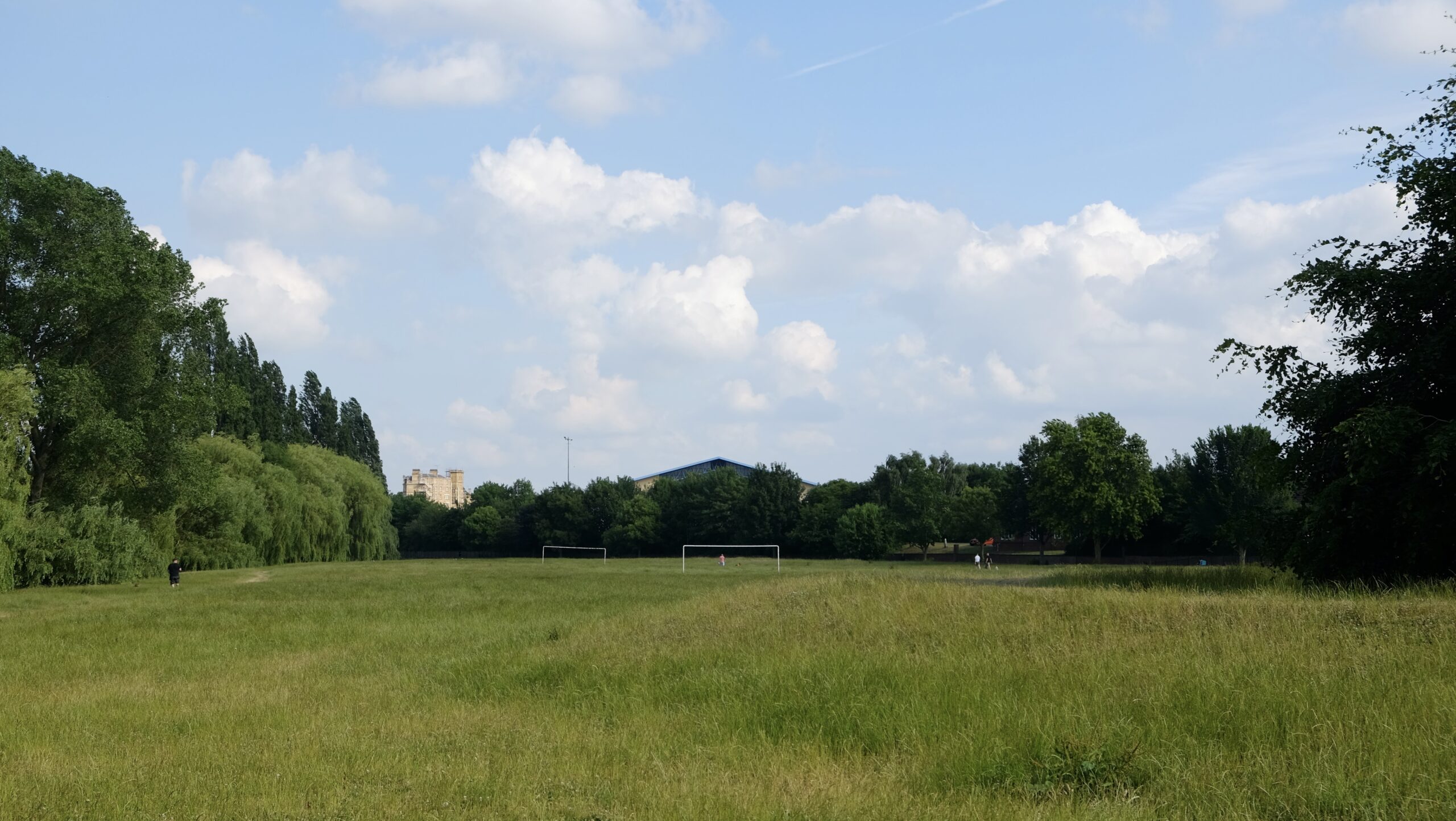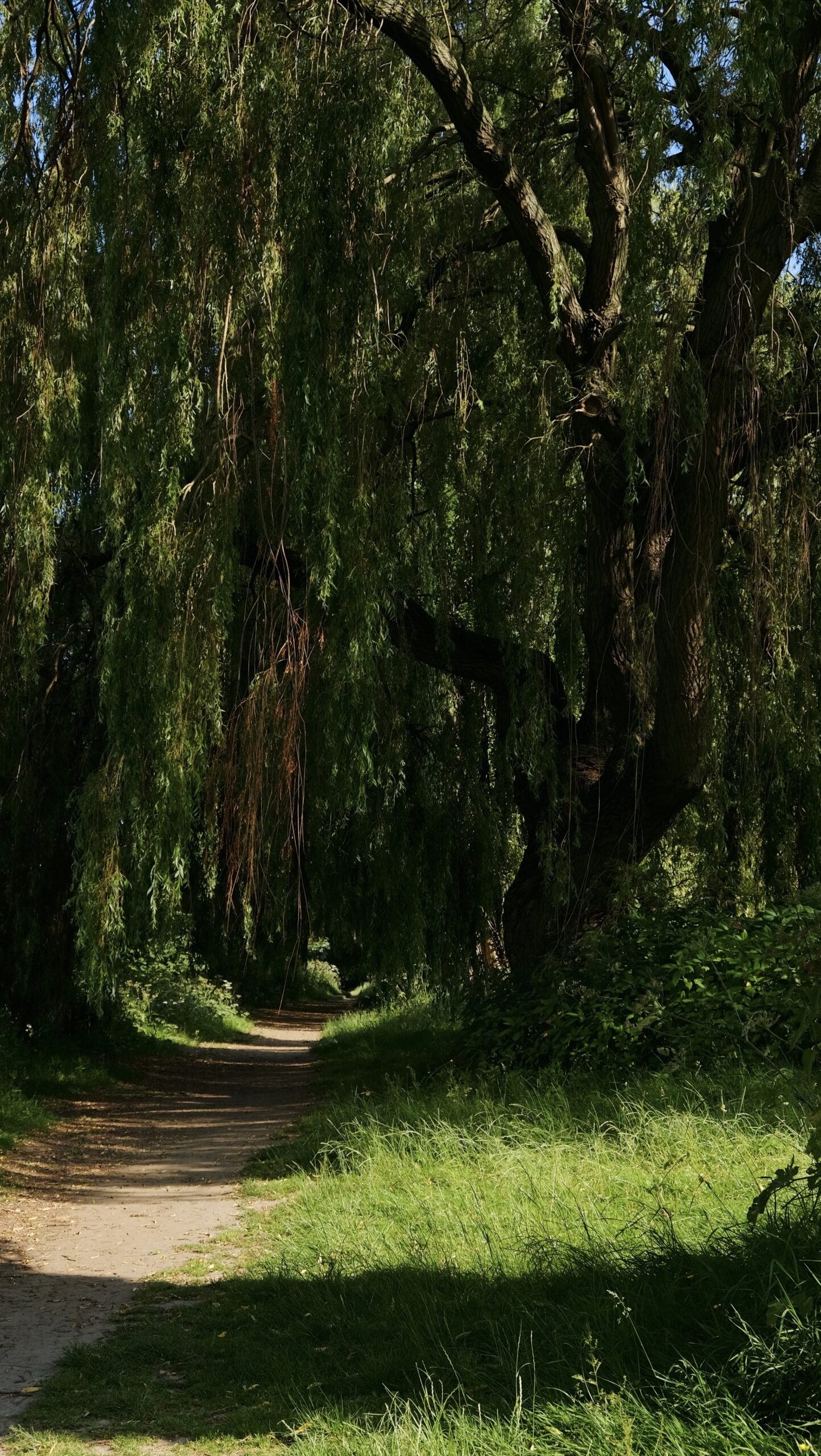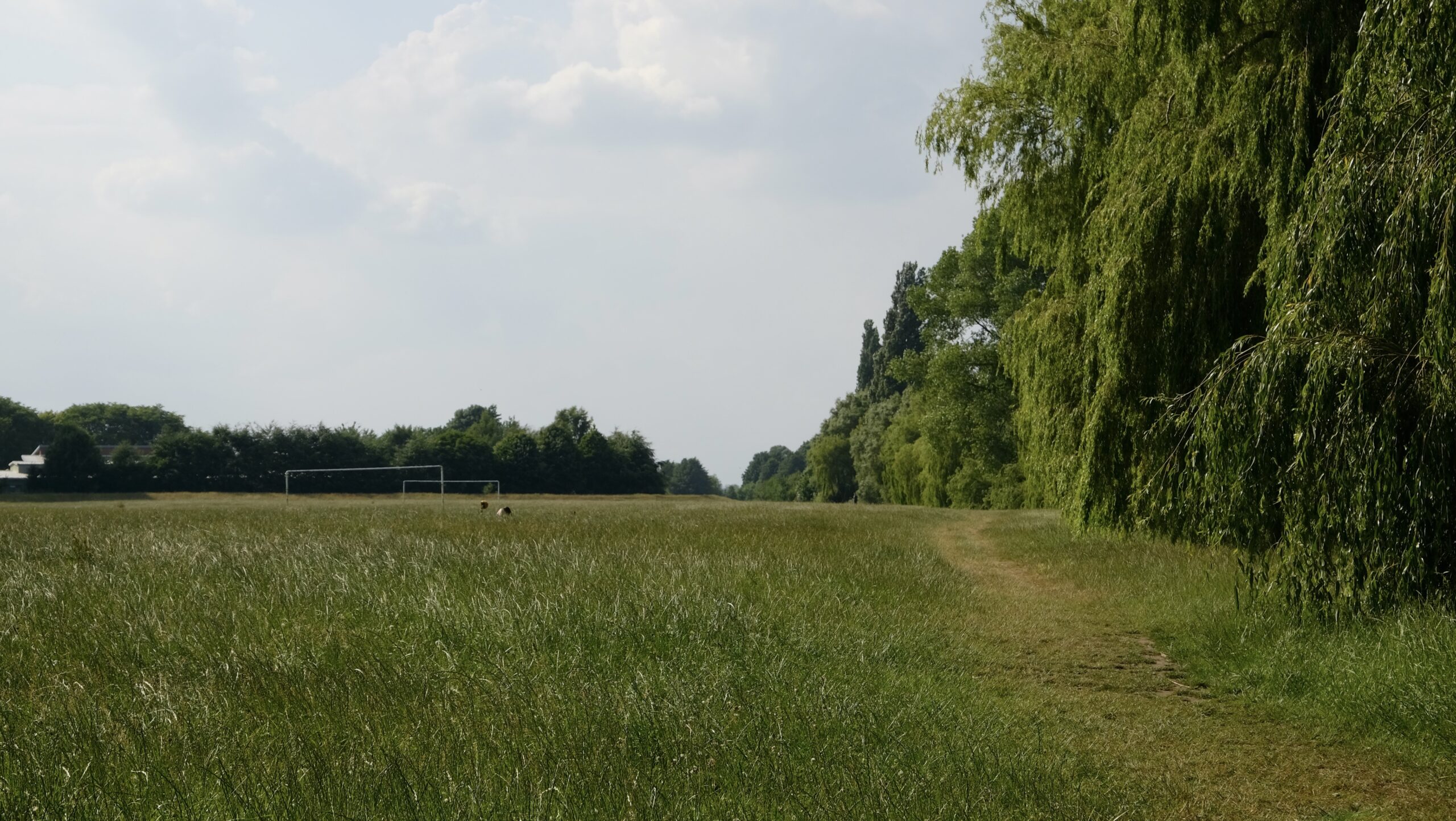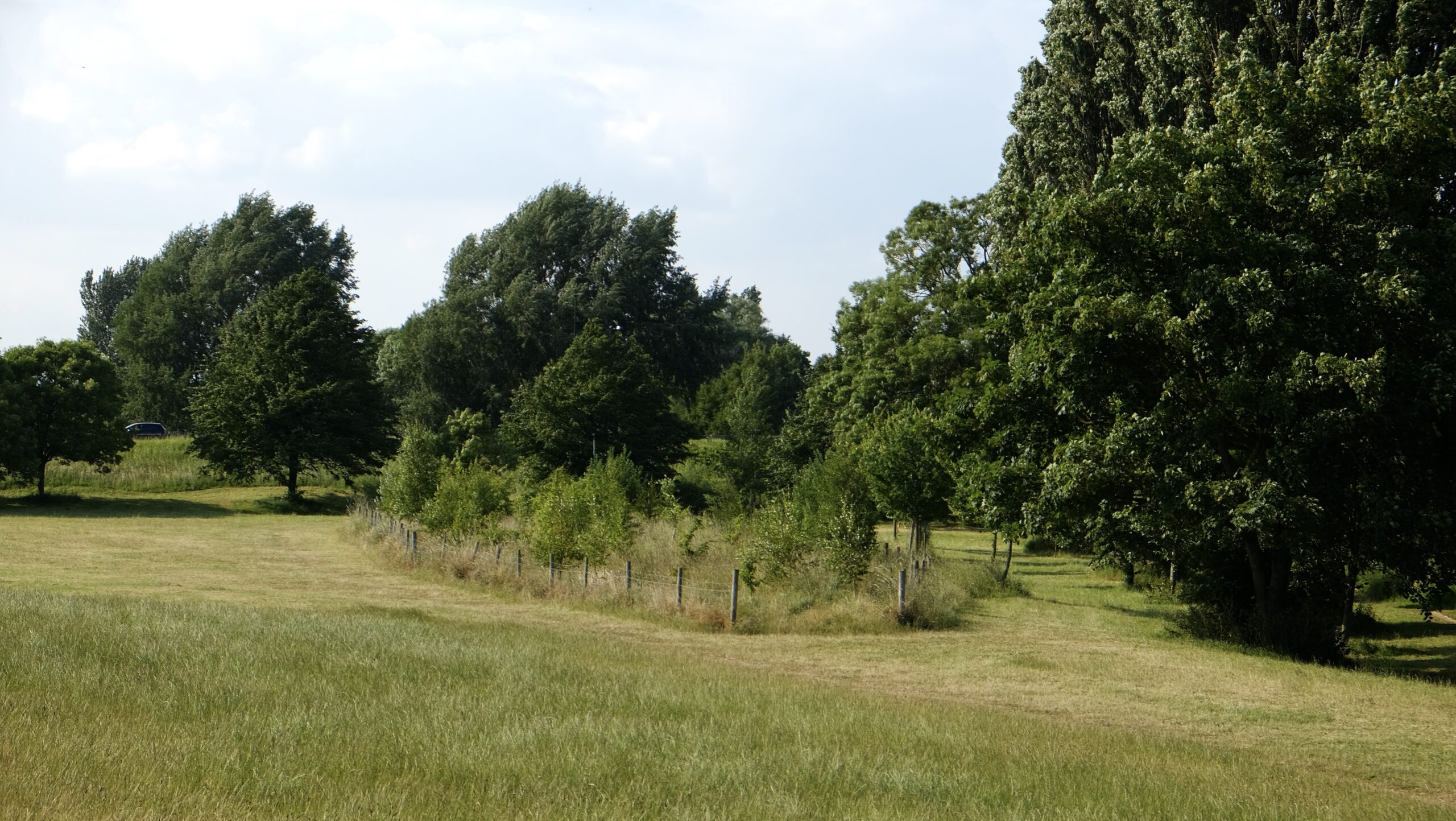 Germany Beck Ponds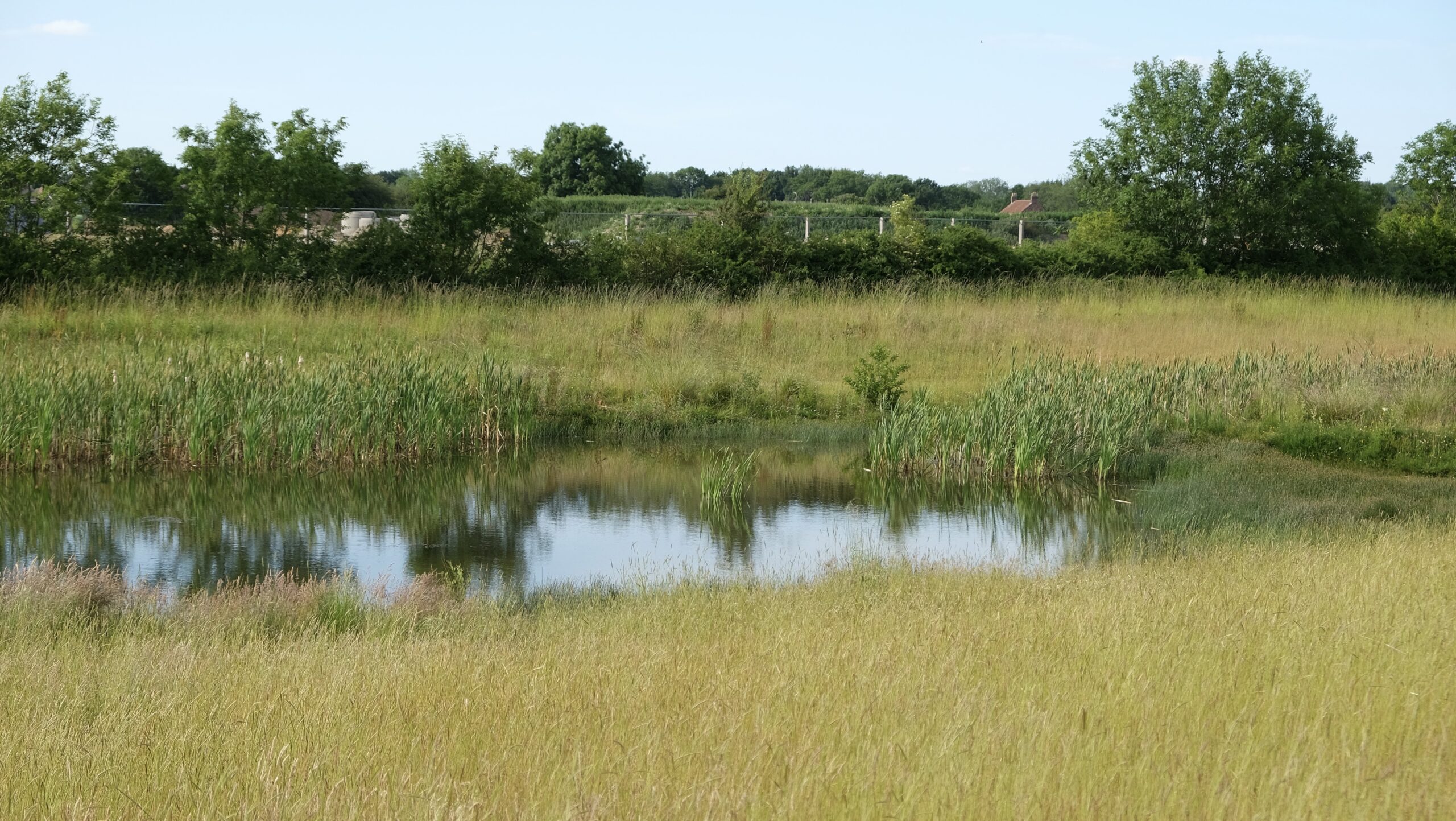 A recently created green space just to the south of the new Germany Beck Housing development. The site features two large grassy meadows and several large ponds which are now attracting a good variety of wildlife. Water voles live in the area and a special island has been created especially for this species A surfaced track runs along the edge of the site.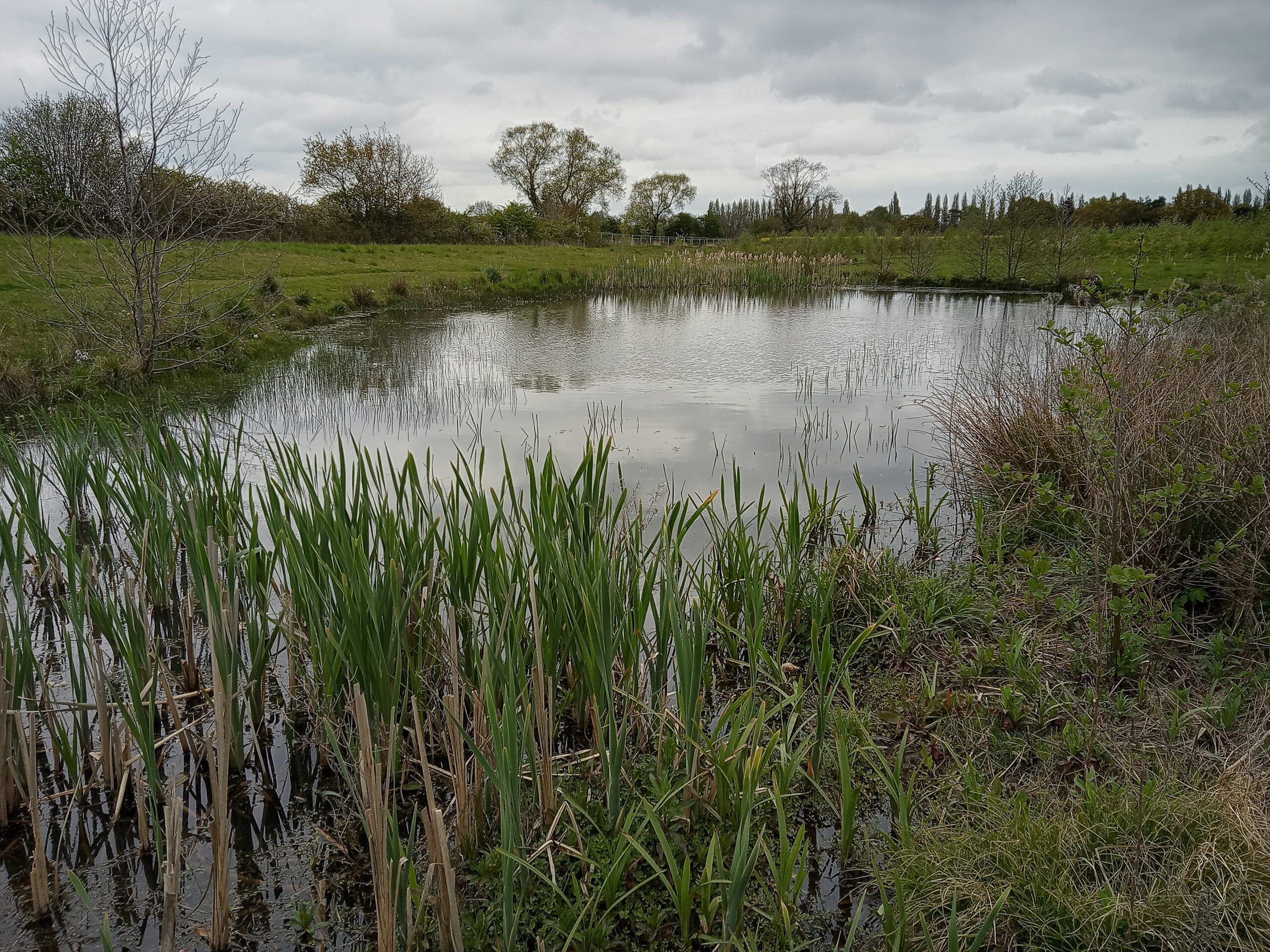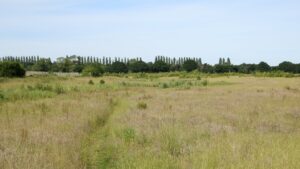 Naburn Marsh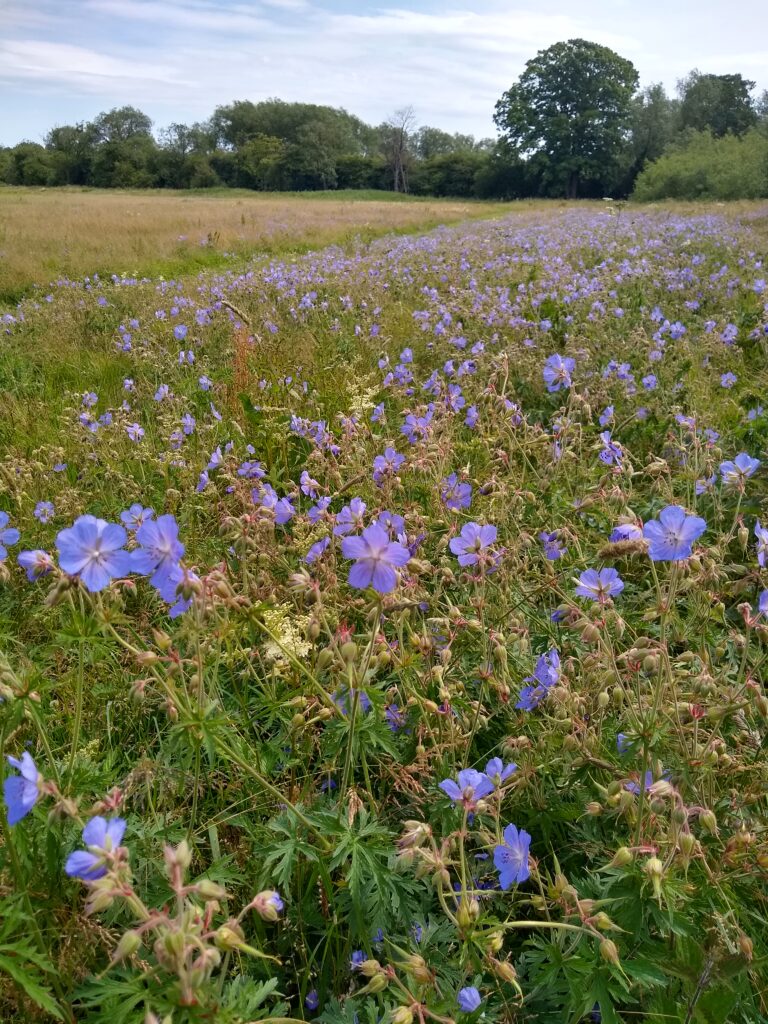 A nationally important floodplain meadow with a public footpath around the edge of the site. A great place to see an abundance of flowers such as meadow cranesbill or butterbur in spring.

The site is along one of St Nicks Green Corridors projects so there may be some volunteering opportunities soon. See https://stnicks.org.uk/get-inspired/our-projects/green-corridors-york/

A walking leaflet with a route passing through this site can be found at https://www.itravelyork.info/downloads/file/51/003-millennium-bridge-to-designer-outlet

Cared for by:
Privately owned but has public footpaths around and through the site

Fulford Ings SSSI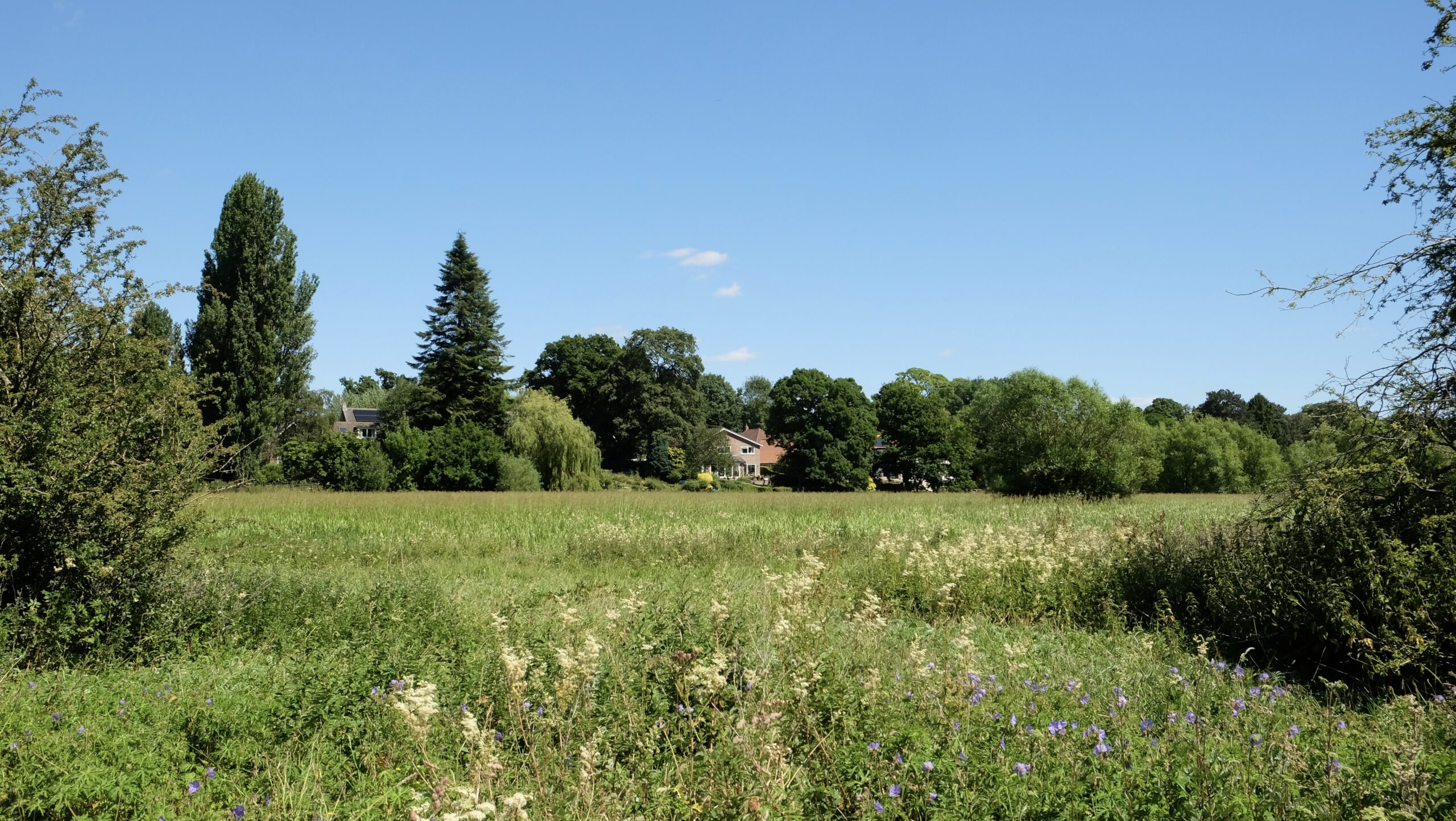 An important wetland site close to the centre of York. The site includes fen meadow and reedbeds. A good place to see wetland plants, birds and the occasional roe deer. A public footpath that follows the River Ouse out of York passes the site.
Fulford Ings are SSSI (site of special scientific interest) and there is an abundance of wildlife including curlew, deer, and rare birds passing through. It would be really helpful to the safety and well being of wildlife if dogs are kept on leads or under close control. Millenium Fields is a dog friendly area nearby, just up the riverbank.
Cared for by:
Privately owned but public footpath passes the site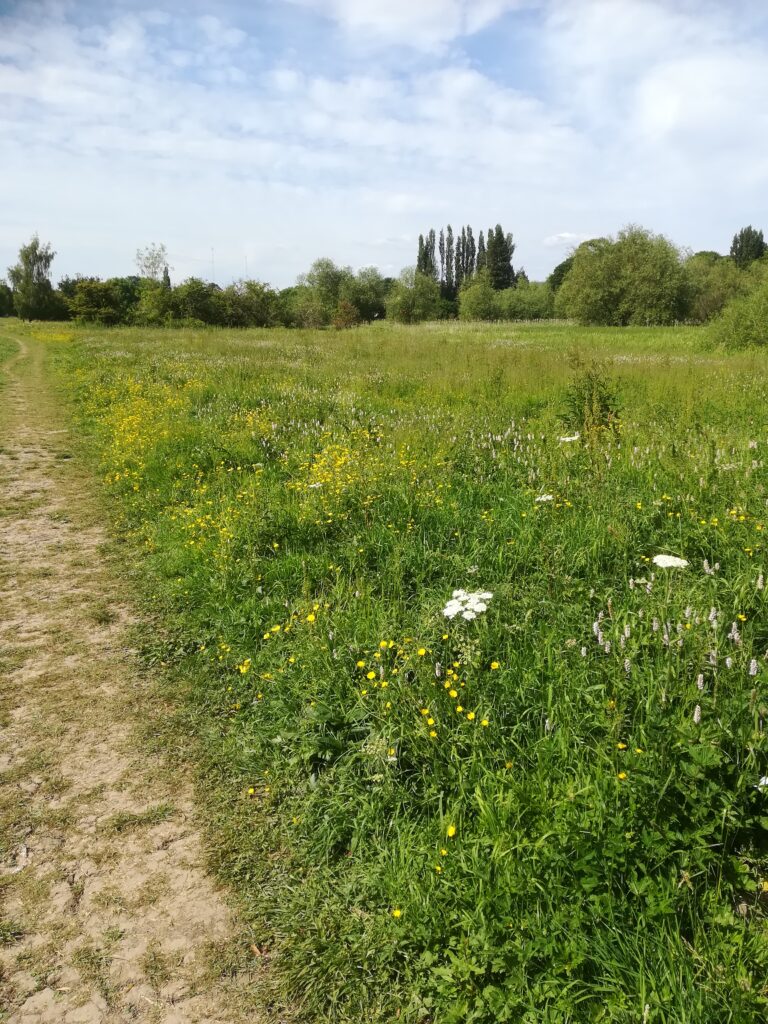 Millennium Green (Leeman Road)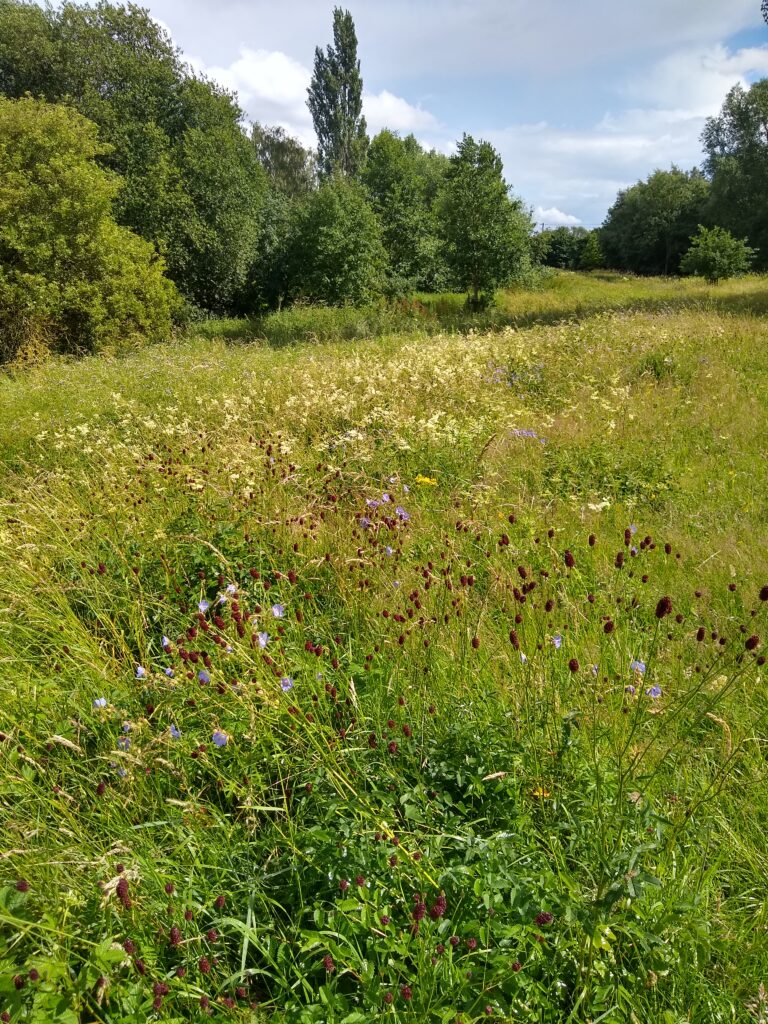 The Leeman Road Millennium Green is one of York's largest public green spaces, situated between the River Ouse and the railway line, just west of the City Centre. Trees, bulbs and wild flowers have been planted by volunteers from Leeman Road Millennium Green Trust. Flowers growing on the green include purple loosestrife, meadowsweet, meadow cranesbill and great burnet.

The western edge of the site will be removed during construction of a road leading into York Central. The Leeman Road Millennium Green Trust may start managing the site again after restoration work has been carried out.

Cared for by:
City of York Council and The Leeman Road Millennium Green Trust

Yorkshire Ouse Sailing Club Acaster bank field

Flood plain meadow with meadowsweet and tansy. Tansy beetle present.
Site of Importance for Nature Conservation (SINC)

To get in touch, email commodore@yorkshireousesailingclub.co.uk

Cared for by:
Yorkshire Ouse Sailing Club

Fulford Village Green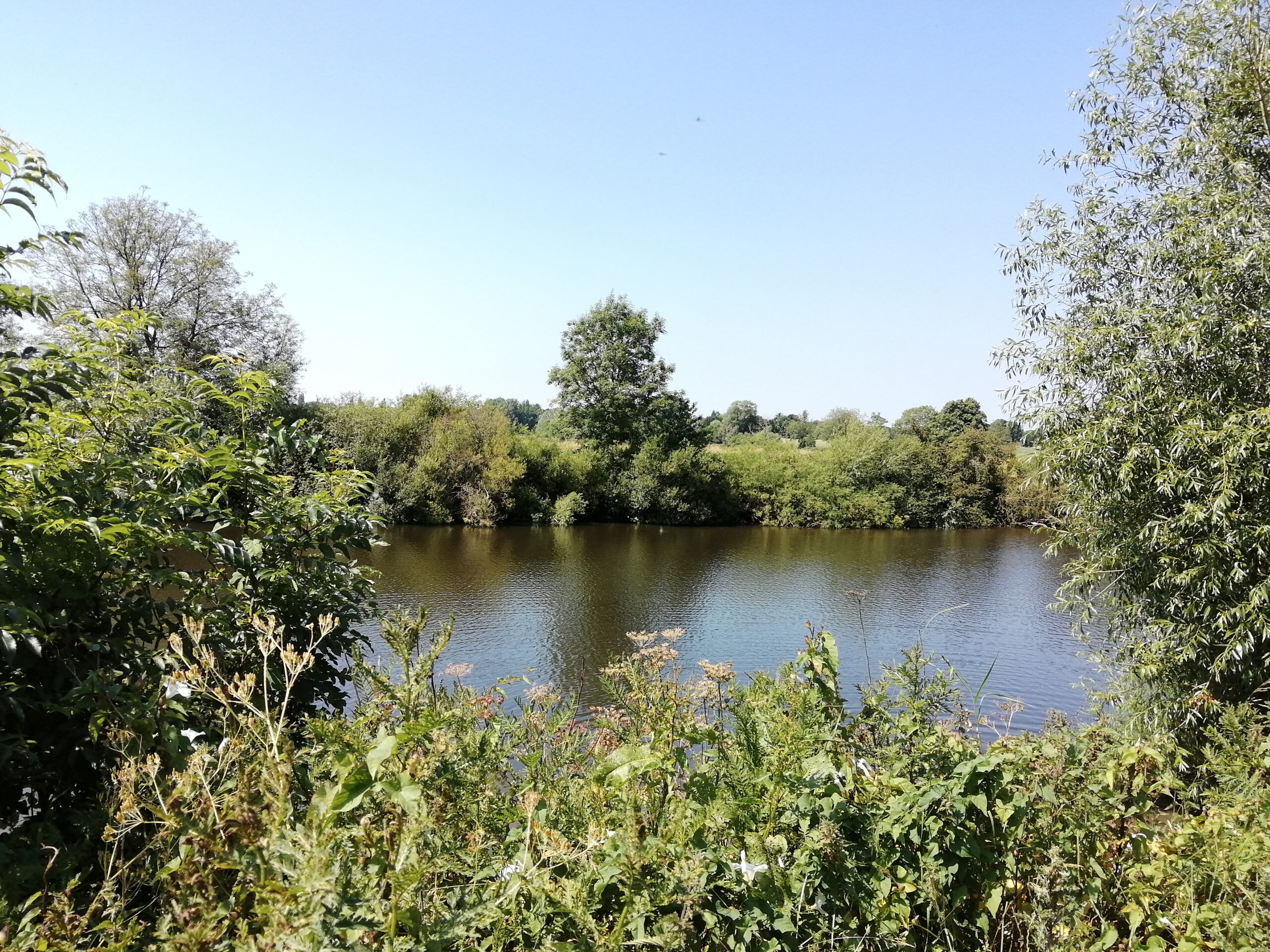 Fulford Village Green is part of Fulford Ings an important example of a floodplain wetland, located on low-lying land close to Fulford, Village. Characteristic flowers include butterburr, meadowsweet, great willowherb, meadow cranesbill and common knapweed. The site is home to the rare tansy beetle, an iridescent green beetle which is very rare in the UK.
Cared for by:
Fulford Parish Council
More information:
clerk@fulfordparishcouncil.gov.uk