Greenfields: School and Community Garden
Greenfields is a combined school (Haxby Road Primary) and community garden project. The community garden was started in 2011 when the planning included the local school, residents and scouts in the designs for an orchard, plus a nature-friendly fruit and vegetable space. It is still used as a picnic and recreation space, but now has more butterflies, bees, birds and wildlife.
Cared for by:
Greenfields Community Primary School
Things to help out with here:
Planting and growing fruit and vegetables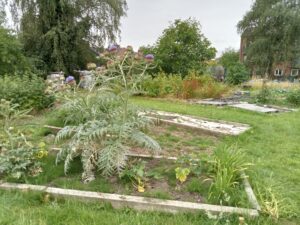 Poppleton Community Railway Nursery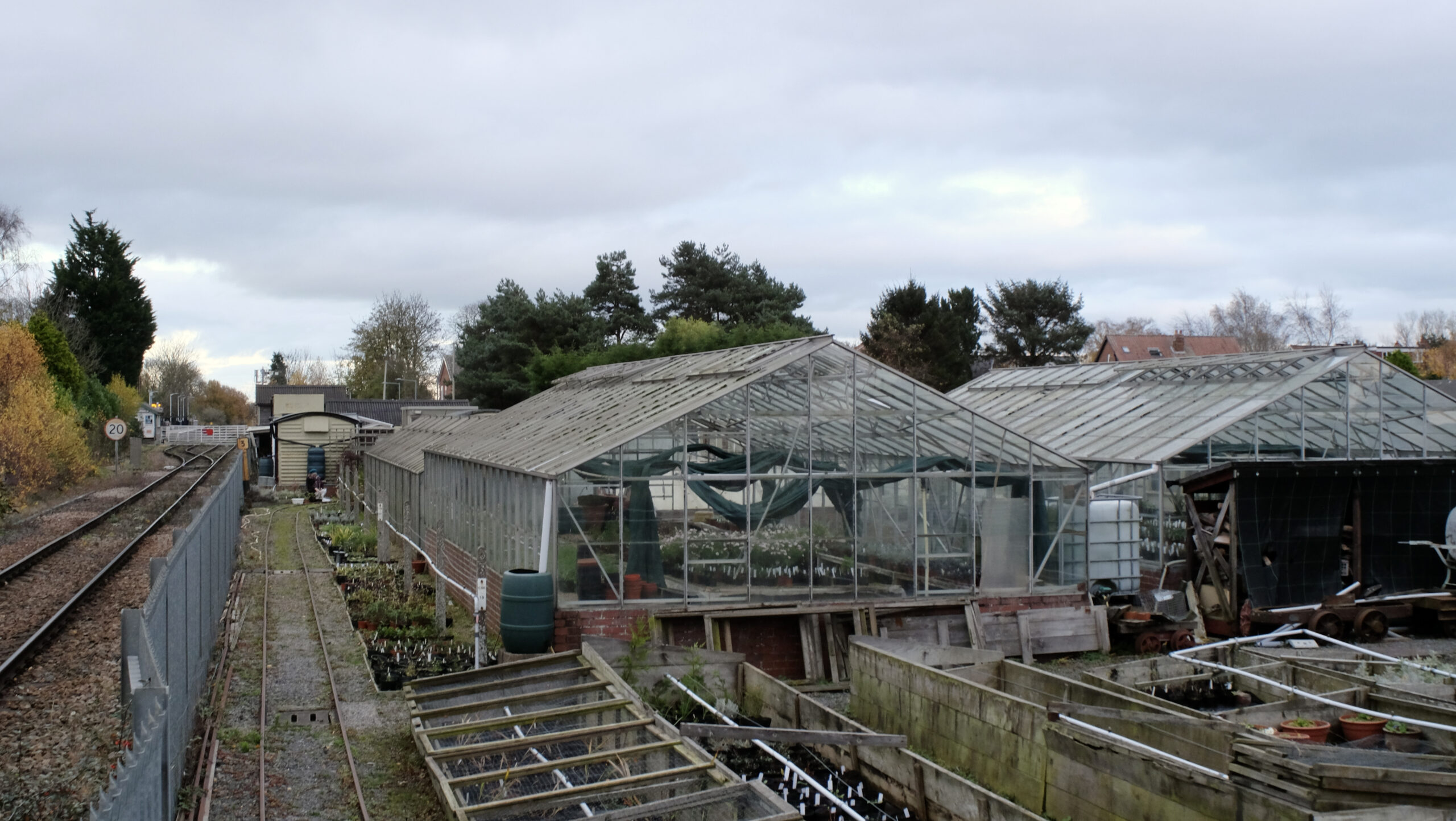 Poppleton Community Railway Nursery is the UK's last surviving nursery railway. There are plants grown and for sale, and a small garden.
It is located close to the railway station in Upper Poppleton, near York, and is operated by a charitable group as a not-for-profit organisation. It is staffed almost entirely by volunteers.The nursery grows plants for public sale, produces hanging baskets to order and, in the run-up to Christmas, sells seasonal items such as wreaths. Other sales include a range of craft items, jewellery, cards, decorations for the home and a variety of turned woodwork items.
The nursery is unique in having a narrow gauge railway within its site, originally constructed for moving plants and compost but now operated as an attraction in its own right.The first known railway nursery in the York area was started around 1880 by the North Eastern Railway adjacent to the then new York North steam shed (now the site of the National Railway Museum). This produced flowers and vegetables for use in various sites in the York area, including the new hotel and station. The nursery moved to Poppleton in 1941 when part of the station's goods yard was transformed into an area to produce food for railway workers' canteens and railway owned hotels. Wooden greenhouses, cold frames and an office were moved to the site from various locations.
Cared for by:
Poppleton Community Railway Nursery
Things to help out with here:
Much of the work is on-going and includes the general maintenance and development of the nursery site and horticultural business, but there are also one-off tasks such as painting, path and building maintenance, helping with sales and open days and seasonal work such as making baskets in spring and decorations and wreaths at Christmas.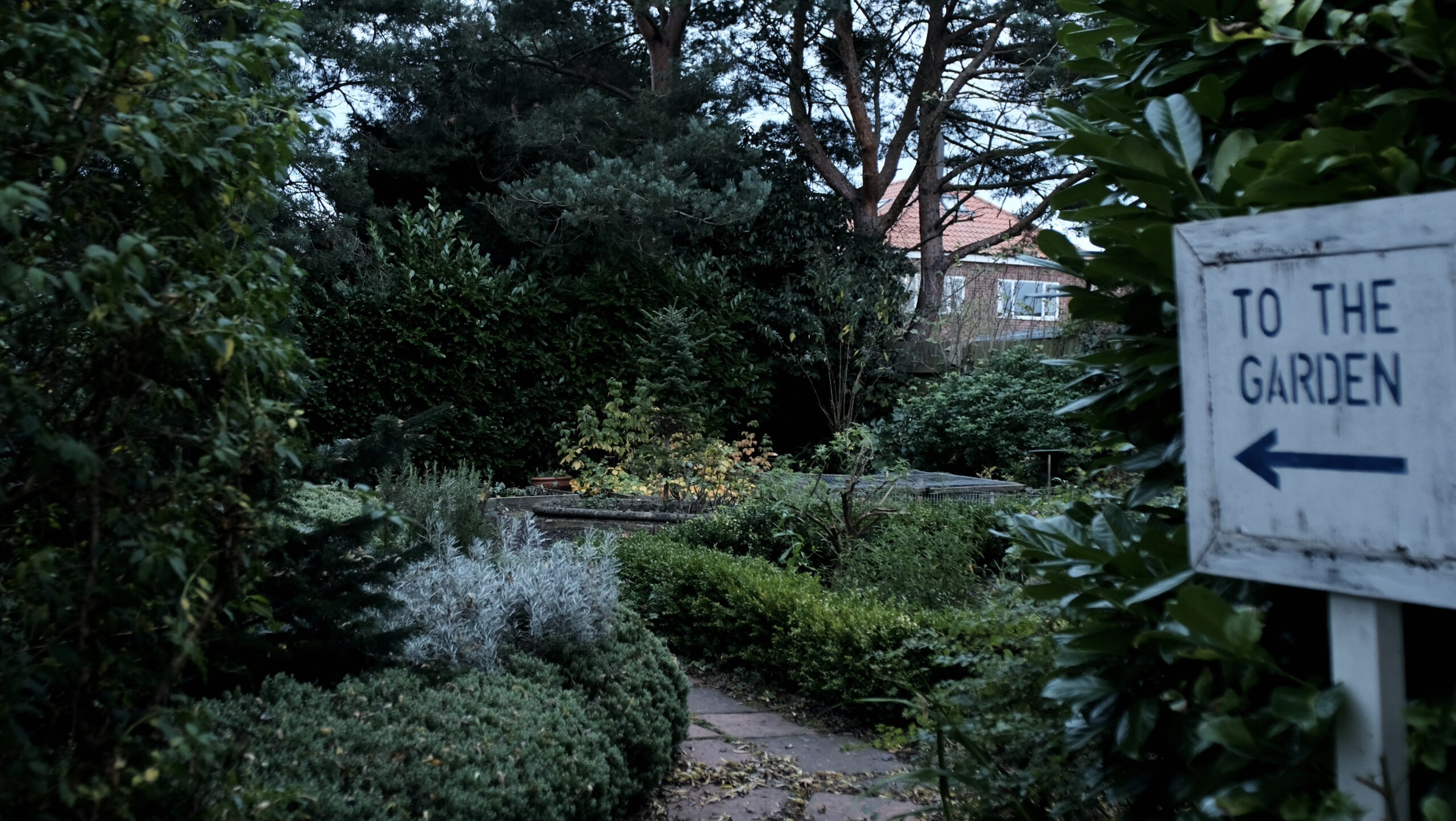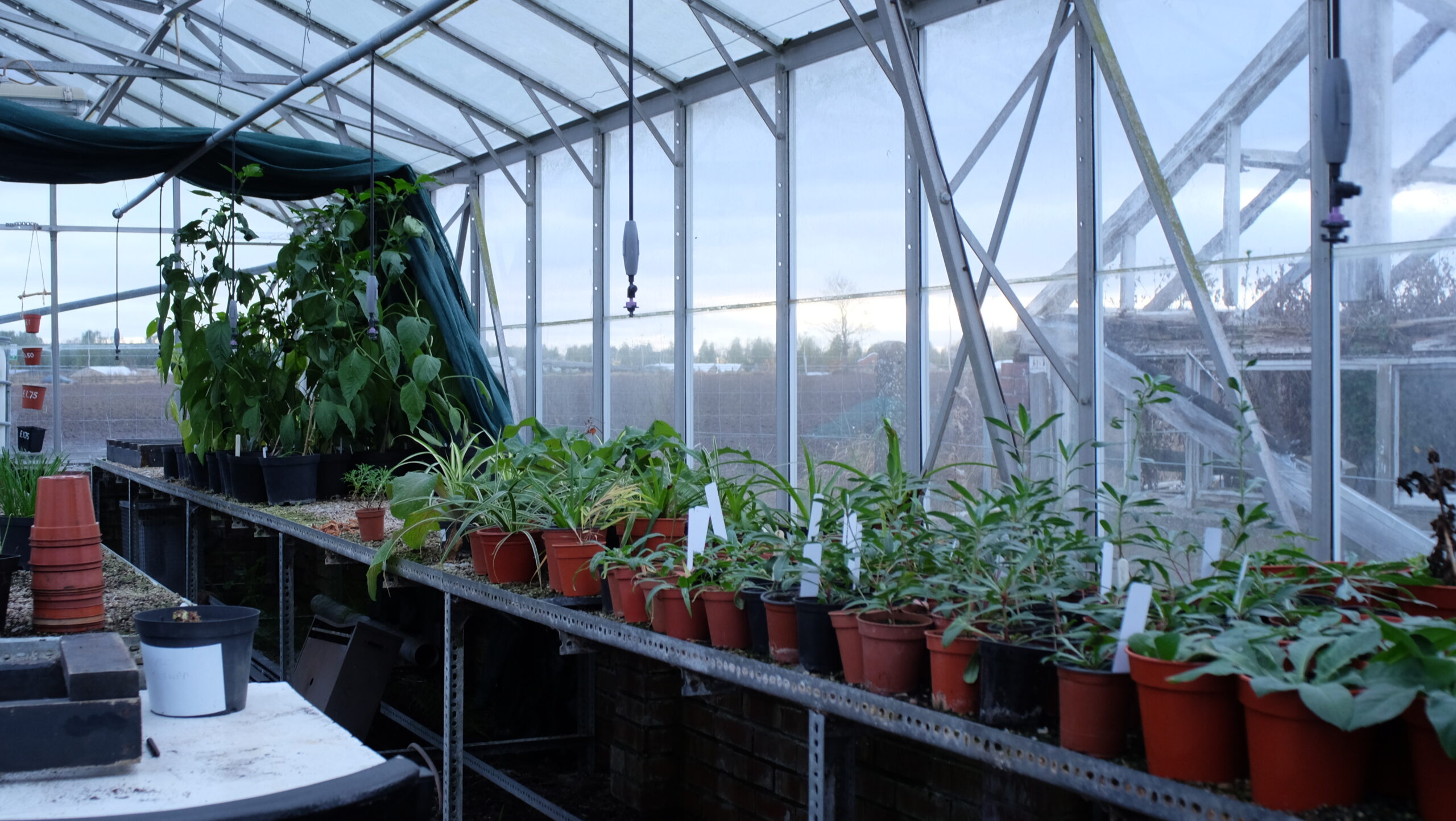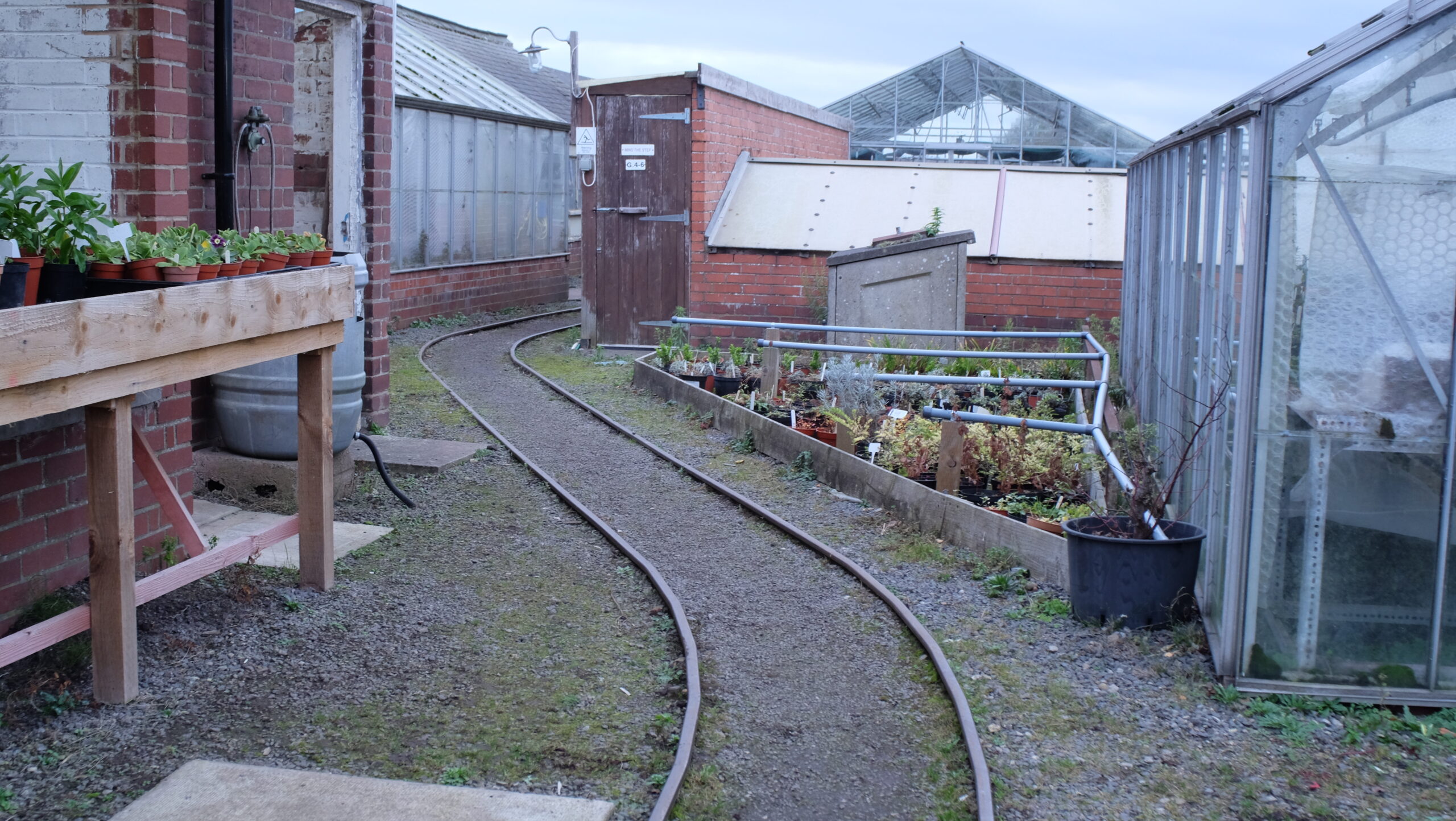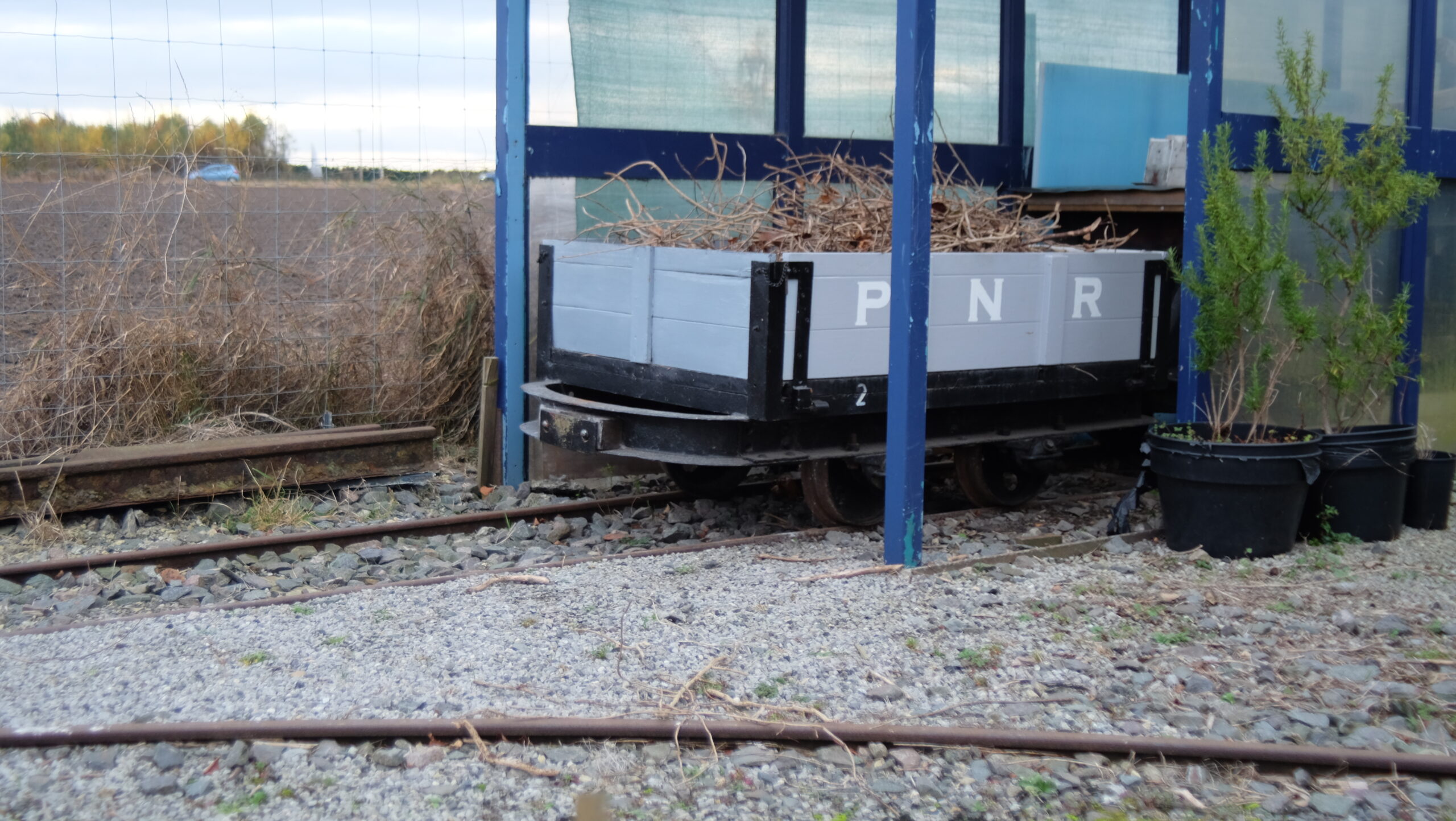 Earswick Scented Garden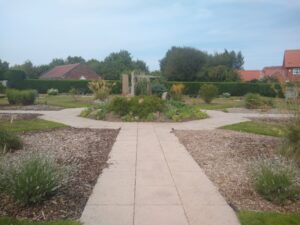 Earswick Scented Garden was created out of the old redundant Bowling Green by a committee of residents from around the village who wanted to create a garden which could be enjoyed by all members of the community.
Cared for by:
Earswick Parish Council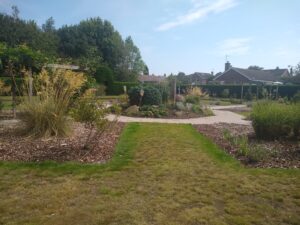 Holgate Community Garden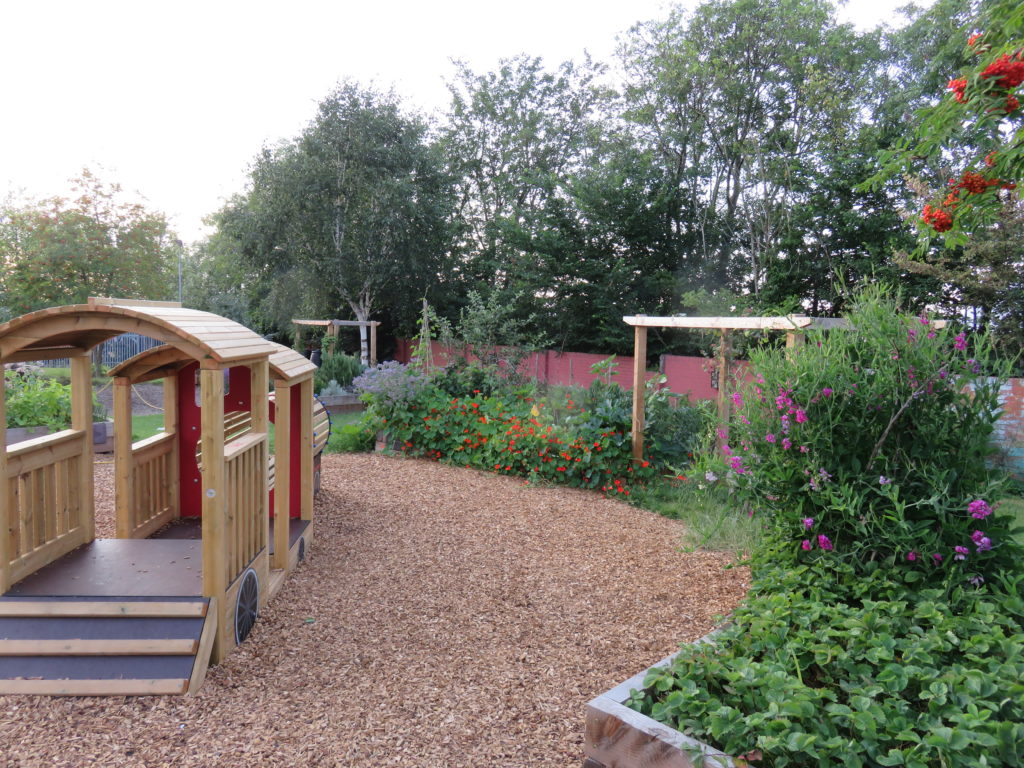 Holgate Community Garden came into being in Spring 2014: a community effort to transform a neglected park into a vibrant, life-enhancing space for anyone to come enjoy and for the community to have the opportunity to grow edibles and participate in gardening.
If you were to visit the garden today you could expect to see a jubilant, pollinator-friendly garden, all organically managed, with year-round interest and a wide variety of edibles grown in 6 new raised beds; flowering climbers rambling up new pergolas with lots of bird feeders frequented by long-tailed tits, blue tits, and robins; lots of nasturtiums, giant artichokes, and sun flowers; a herb and currant bed in its seventh year of establishment; a south-west facing wall with six-year-old espaliered apples and a variety of raspberry canes; 8 young fruit trees dotted through the garden (a plum, a gage, and several heritage apple varieties); the "Babby Oak" tree planted by local school children in the heart of a very small wildflower meadow entering its third year of establishment; and lots of children playing on new play equipment or picking and eating fresh herbs and veg, often making creations to proffer at their improvised cafe "The Ginger Cat" (named after local cat Ziggy, a regular at the garden)—collection and deliveries available from the window of the stationary wooden train.
Cared for by:
Holgate Community Garden (voluntary group of local residents)
Things to help out with here:
Weeding, watering, planting, raking, litter picking, pruning, scything…
Drop in Sessions:
Last Sunday of every month 3-4pm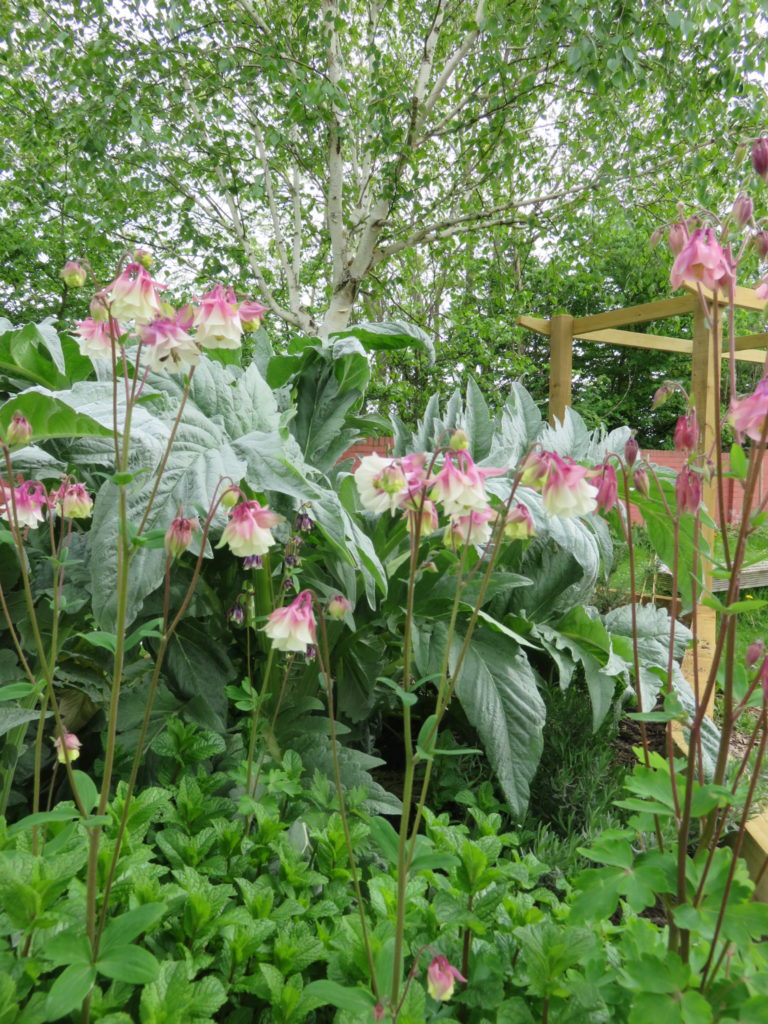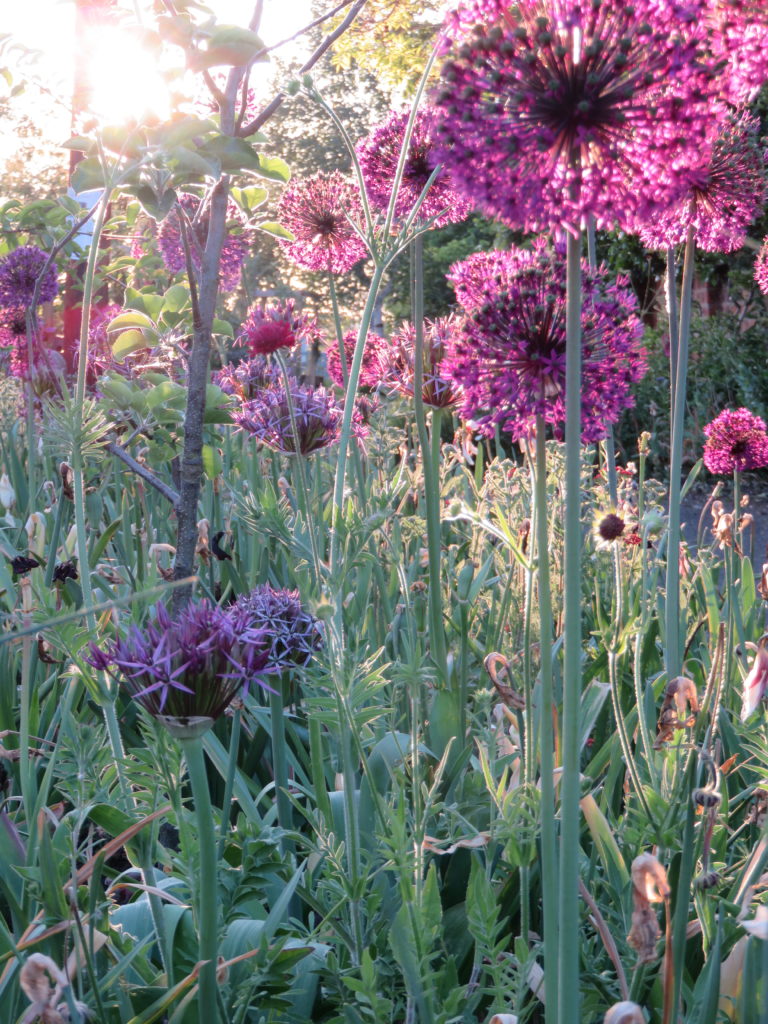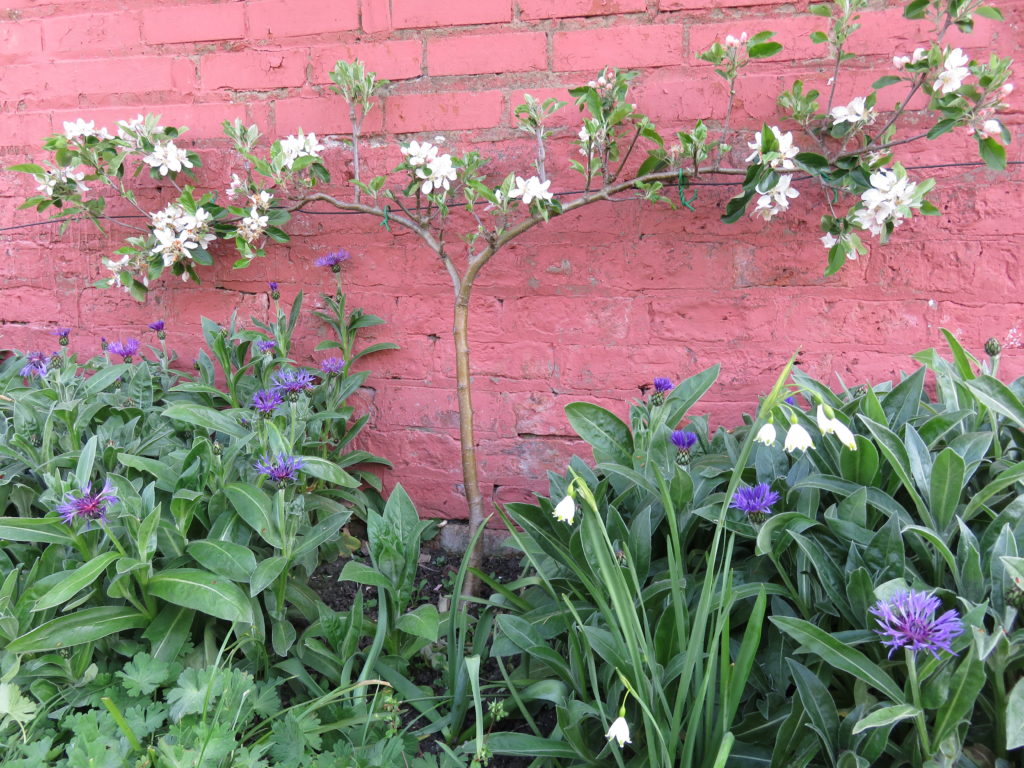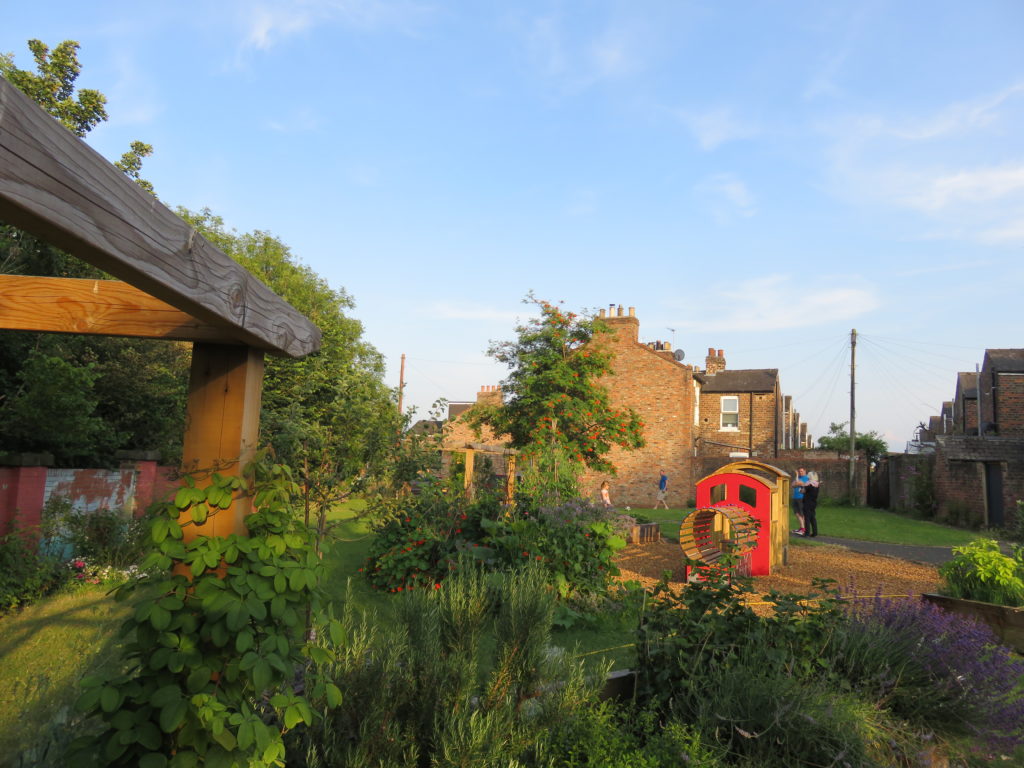 New Earswick Community Garden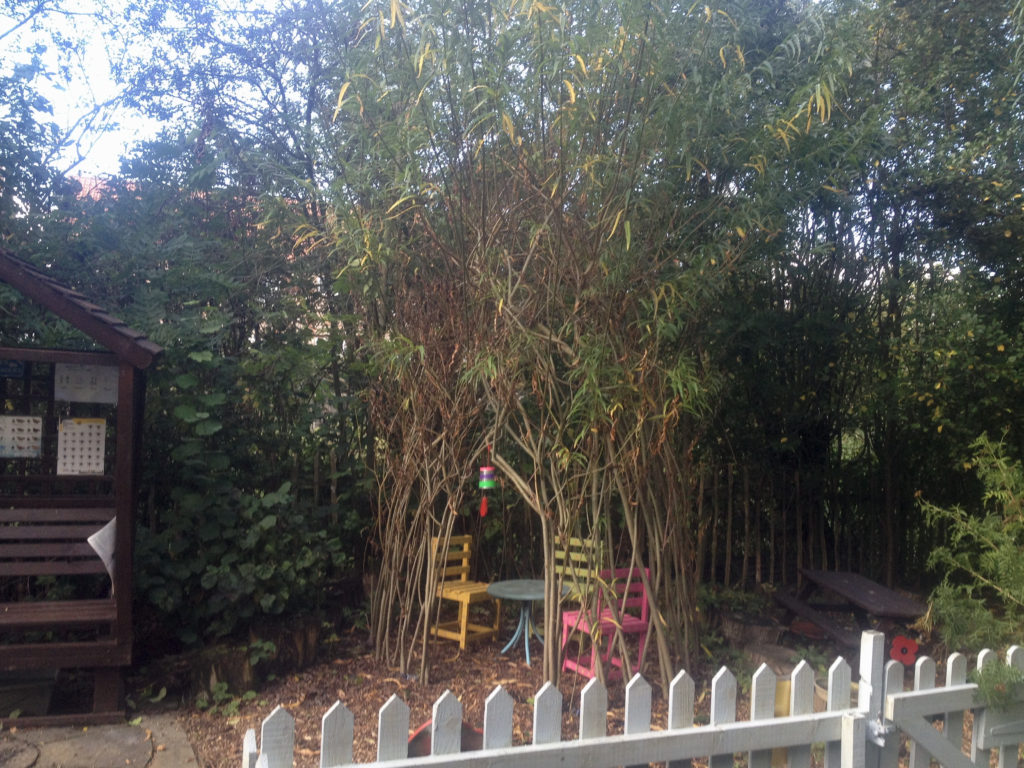 New Earswick Community Garden is also known locally as The Sleeper Path Community Garden and Allotment as it was originally part of the local allotments. Formed from 2 former allotments, it is bounded by the River Foss on 2 sides and nestles between 2 bridges over the river. Children have compared it with Mr Bloom's Nursery and the Secret Garden. We grow a large assortment of fruit, flowers and vegetables in our raised beds and polytunnel, have a pond and dipping platform, a living willow dome to play in and lots of activities to get involved in whether you are 3 or 93. Urban Buzz described us as "the garden provides a haven for insect pollinators and is an exemplar of a community garden. The site is well managed yet appears wild, encouraging a variety of bees, butterflies and beetles. It is a delightful place to visit and relax amongst nature."
Find us in the middle of Arts and Crafts village of New Earswick, at the bottom of Station Terrace. Pop in whenever the gate is open – you'll be sure of a warm welcome.
Cared for by
New Earswick Sharing Together (NEST)
Things to help with here
Planting, picking, weeding, chatting to visitors.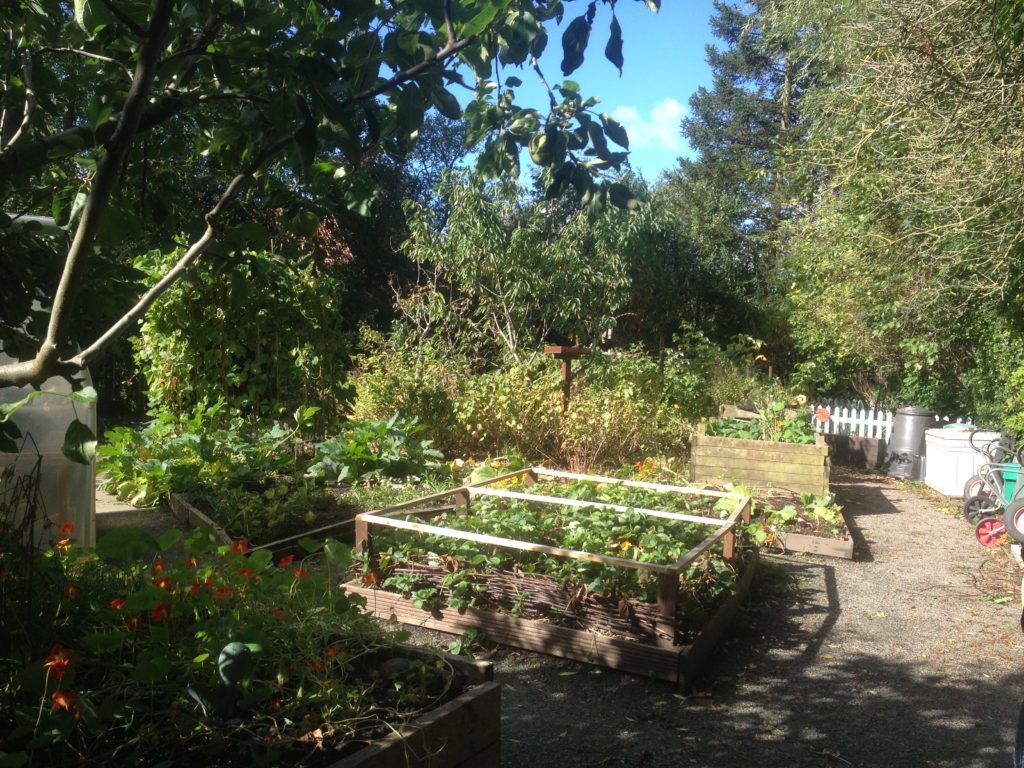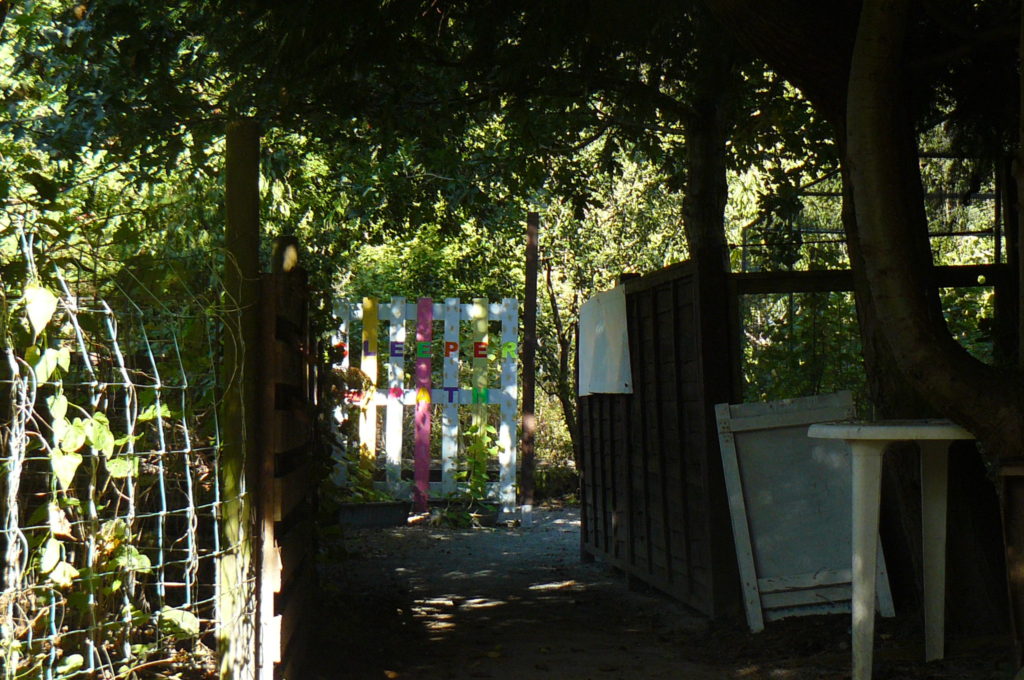 Bishophill Community Garden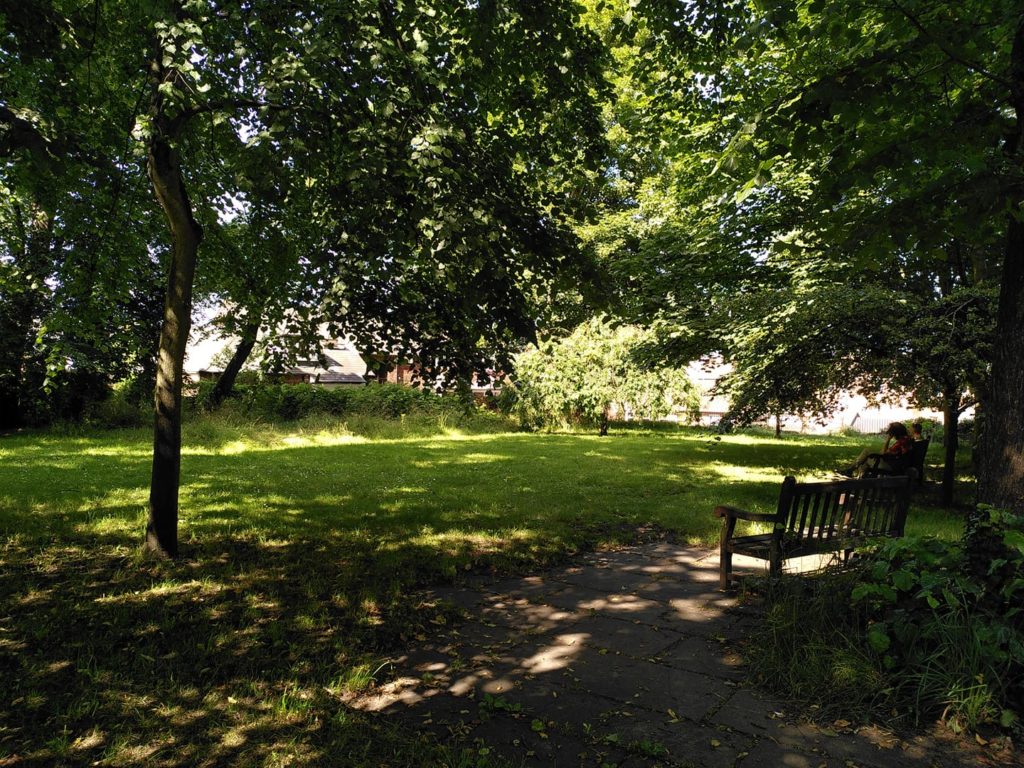 People in Bishophill banded together to form a community gardening group to look after the old churchyard of St Mary's Bishophill Senior, opposite the Golden Ball pub in Cromwell Road.

Cared for by
Bishophillbillies
Things to help with here
Mowing, planting, weeding, wood gathering, composting