Derwenthorpe Meadow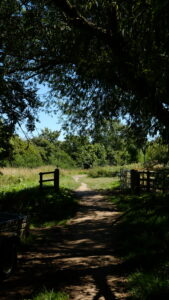 A flower-rich meadow which forms part of the Derwenthorpe housing development. The meadow is managed by the Derwenthorpe Nature Group who also work to make the rest of the development rich in wildlife.

Cared for by:
Derwenthorpe Nature Group

Thing to help out with here:
Scything, Planting Flowers and Bulbs

 

Wigginton Duck Pond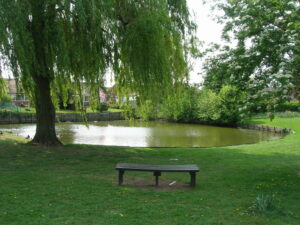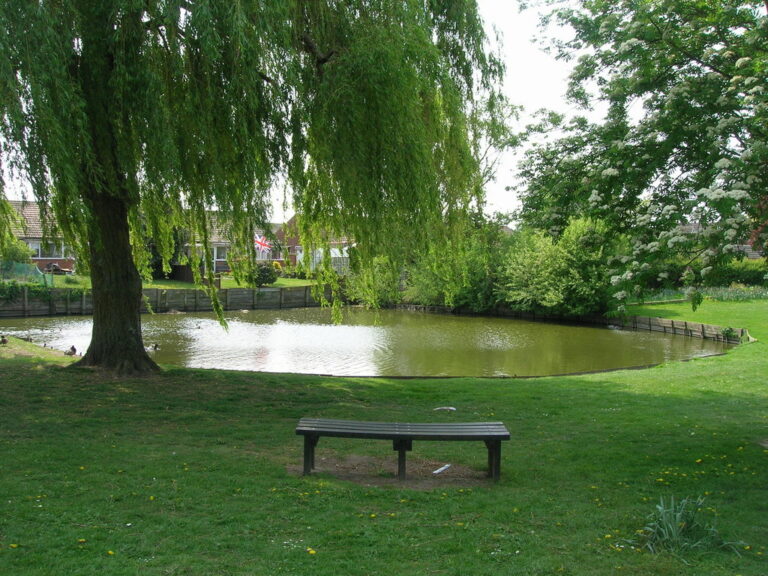 Wigginton Duck Pond is a favourite of all ages and well used and visited all year round. In 2016 it was voted one of the top 5 ponds in Yorkshire! https://imfromyorkshire.uk.com/5-great-yorkshire-duck-ponds/
Cared for by:
Wigginton Parish Council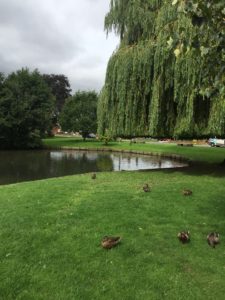 Dunnington Millennium Garden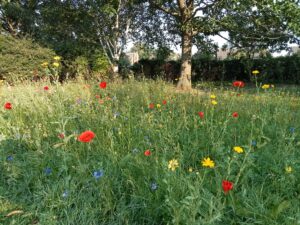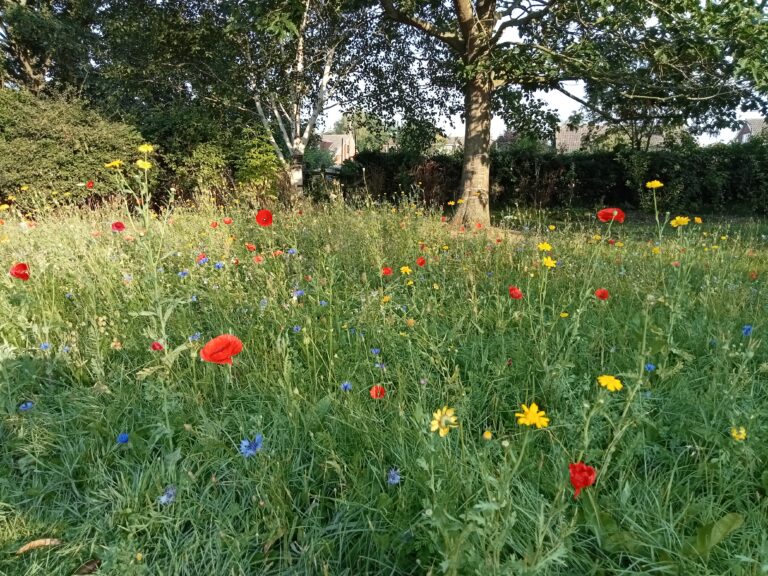 A nice place to sit and relax, Dunnington Millennium Green is being managed by the local parish council and a keen group of volunteers who have created a colourful green-space full of colourful annual wildflowers. The site has benches where visitors can rest and enjoy these wildlife friendly areas.
Cared for by:
Dunnington Parish Council and Dunnington Conservation Group
Things to help out with here:
Planting wildflowers and hedges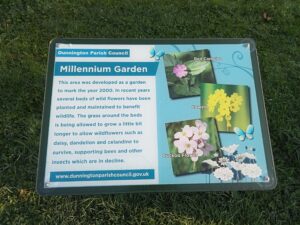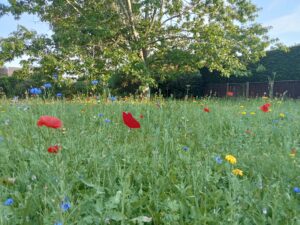 Hessay Village Pond
A traditional village pond looked after by a keen group of volunteers. The pond is home to newts and volunteers have put up owl boxes, planted bulbs and hedges to encourage other wildlife to use the area.
Cared for by:
Hessay Community and Wildlife Volunteers
Things to help out with here:
Planting bulbs and hedges, maintaining the pond, putting up birdboxes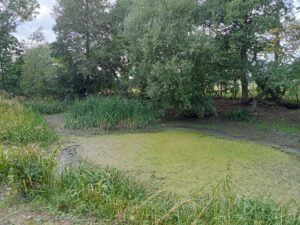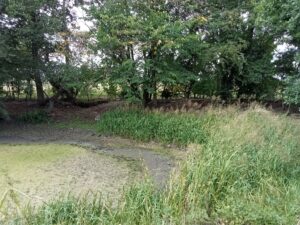 Acomb Methodist Church Community Garden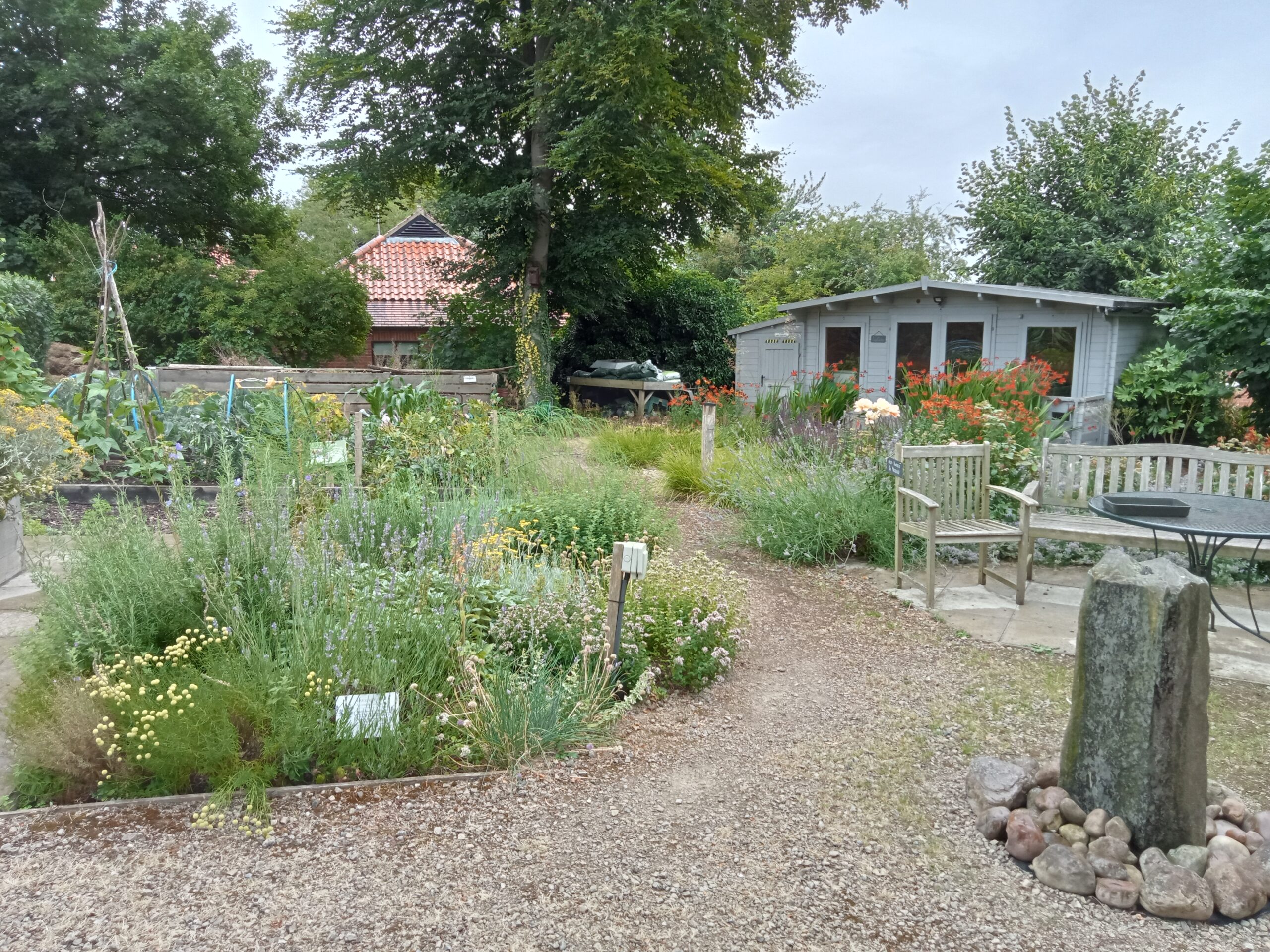 A colourful and well maintained community garden open to anyone. People can come along to help look after the garden and harvested vegetables are put out for people to take away. Community groups can request a raised bed for their members to look after. The adjacent church regularly puts on coffee mornings where refreshments are available.
Cared for by:
Acomb Methodist Church
Things to help out with here:
Planting vegetables and flowers. Harvesting crops etc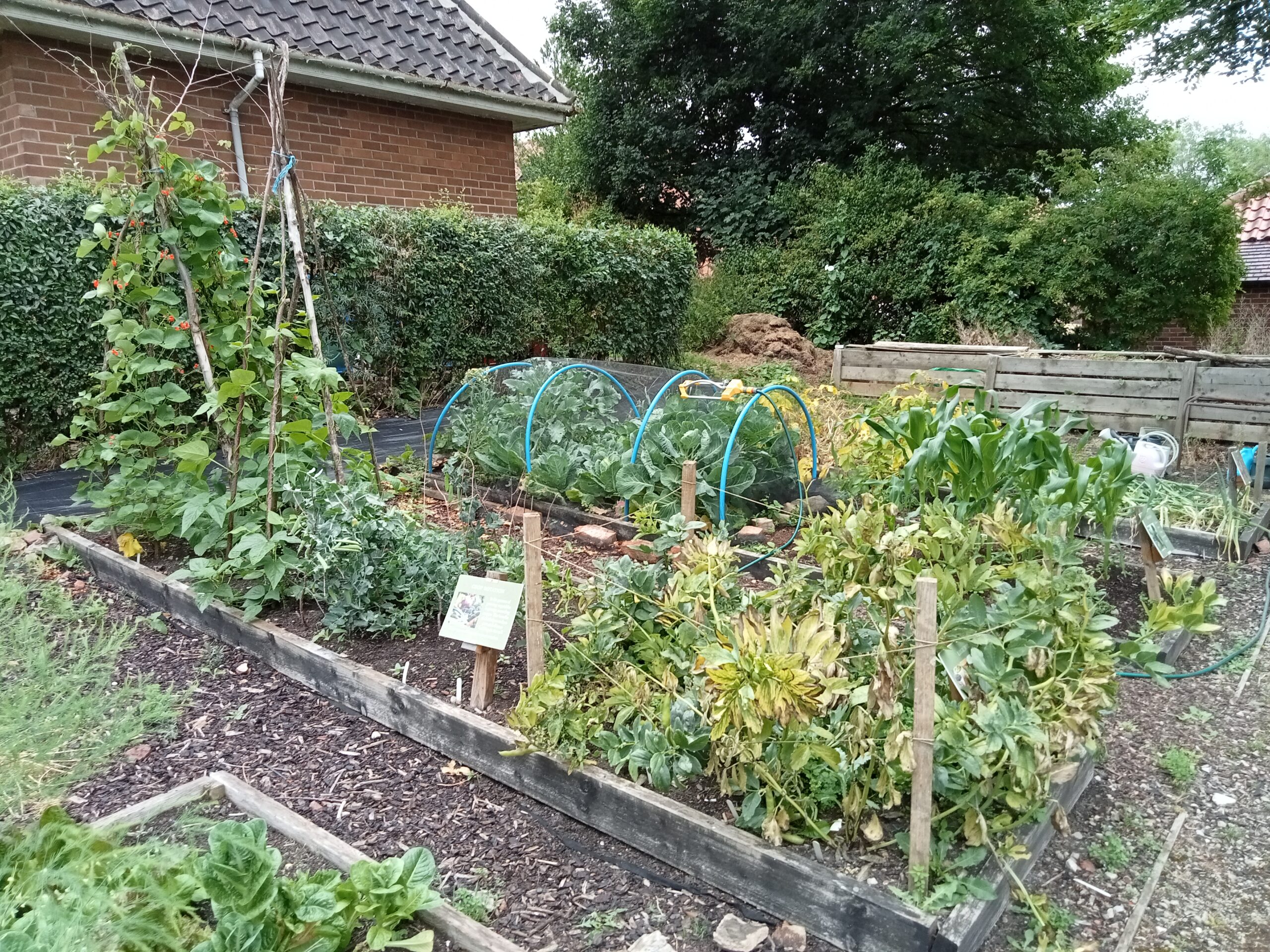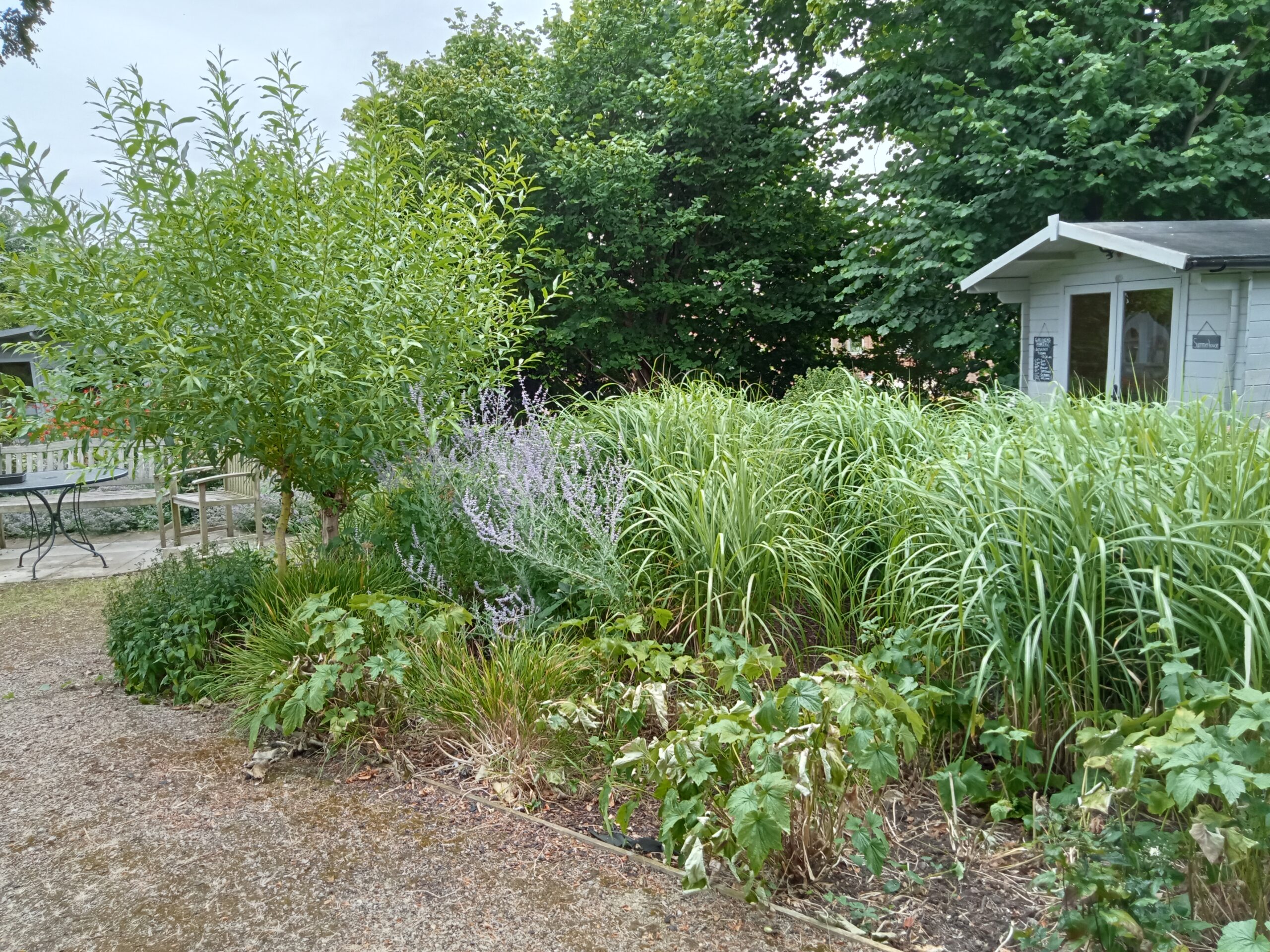 Poppleton Community Railway Nursery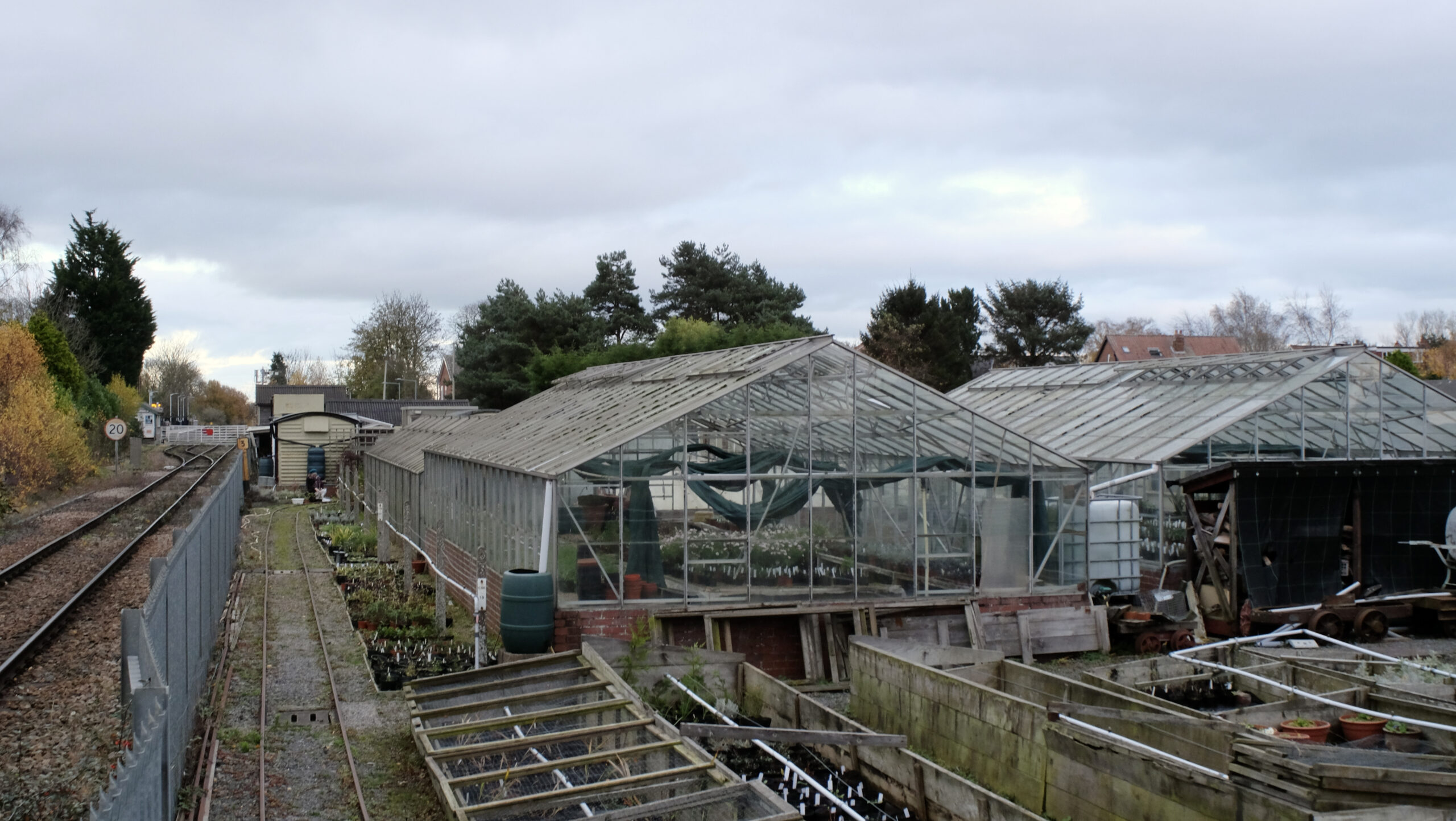 Poppleton Community Railway Nursery is the UK's last surviving nursery railway. There are plants grown and for sale, and a small garden.
It is located close to the railway station in Upper Poppleton, near York, and is operated by a charitable group as a not-for-profit organisation. It is staffed almost entirely by volunteers.The nursery grows plants for public sale, produces hanging baskets to order and, in the run-up to Christmas, sells seasonal items such as wreaths. Other sales include a range of craft items, jewellery, cards, decorations for the home and a variety of turned woodwork items.
The nursery is unique in having a narrow gauge railway within its site, originally constructed for moving plants and compost but now operated as an attraction in its own right.The first known railway nursery in the York area was started around 1880 by the North Eastern Railway adjacent to the then new York North steam shed (now the site of the National Railway Museum). This produced flowers and vegetables for use in various sites in the York area, including the new hotel and station. The nursery moved to Poppleton in 1941 when part of the station's goods yard was transformed into an area to produce food for railway workers' canteens and railway owned hotels. Wooden greenhouses, cold frames and an office were moved to the site from various locations.
Cared for by:
Poppleton Community Railway Nursery
Things to help out with here:
Much of the work is on-going and includes the general maintenance and development of the nursery site and horticultural business, but there are also one-off tasks such as painting, path and building maintenance, helping with sales and open days and seasonal work such as making baskets in spring and decorations and wreaths at Christmas.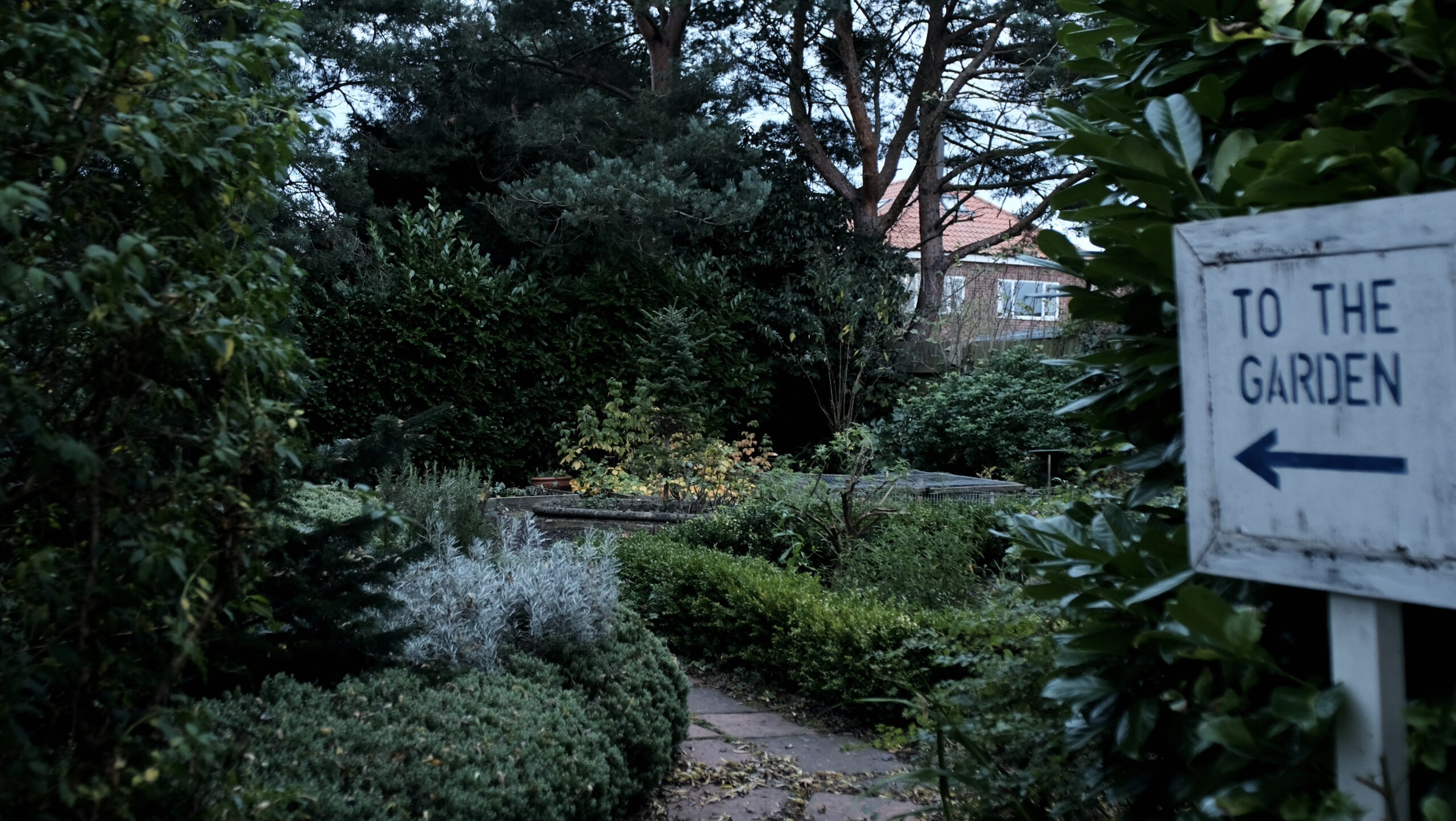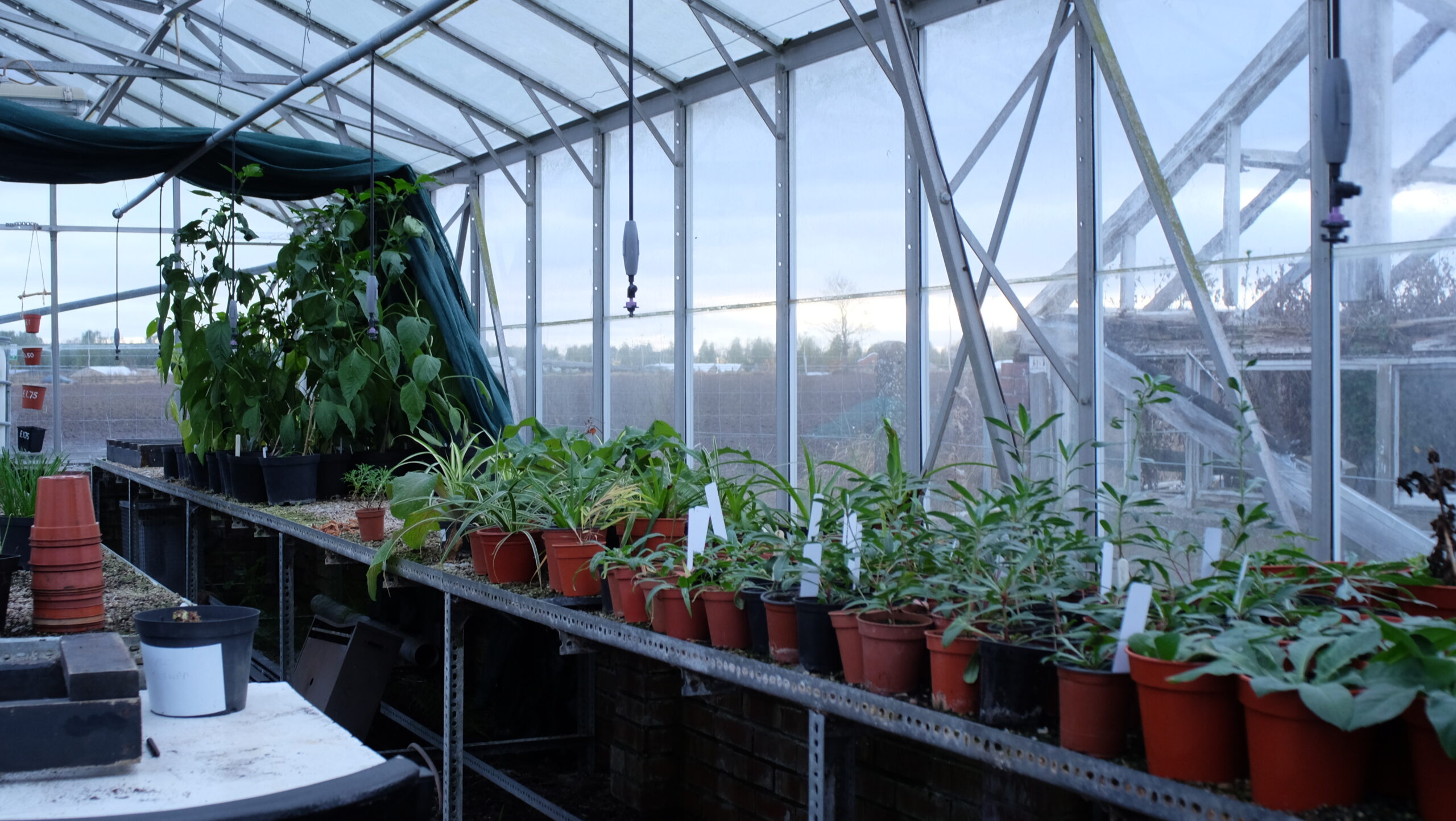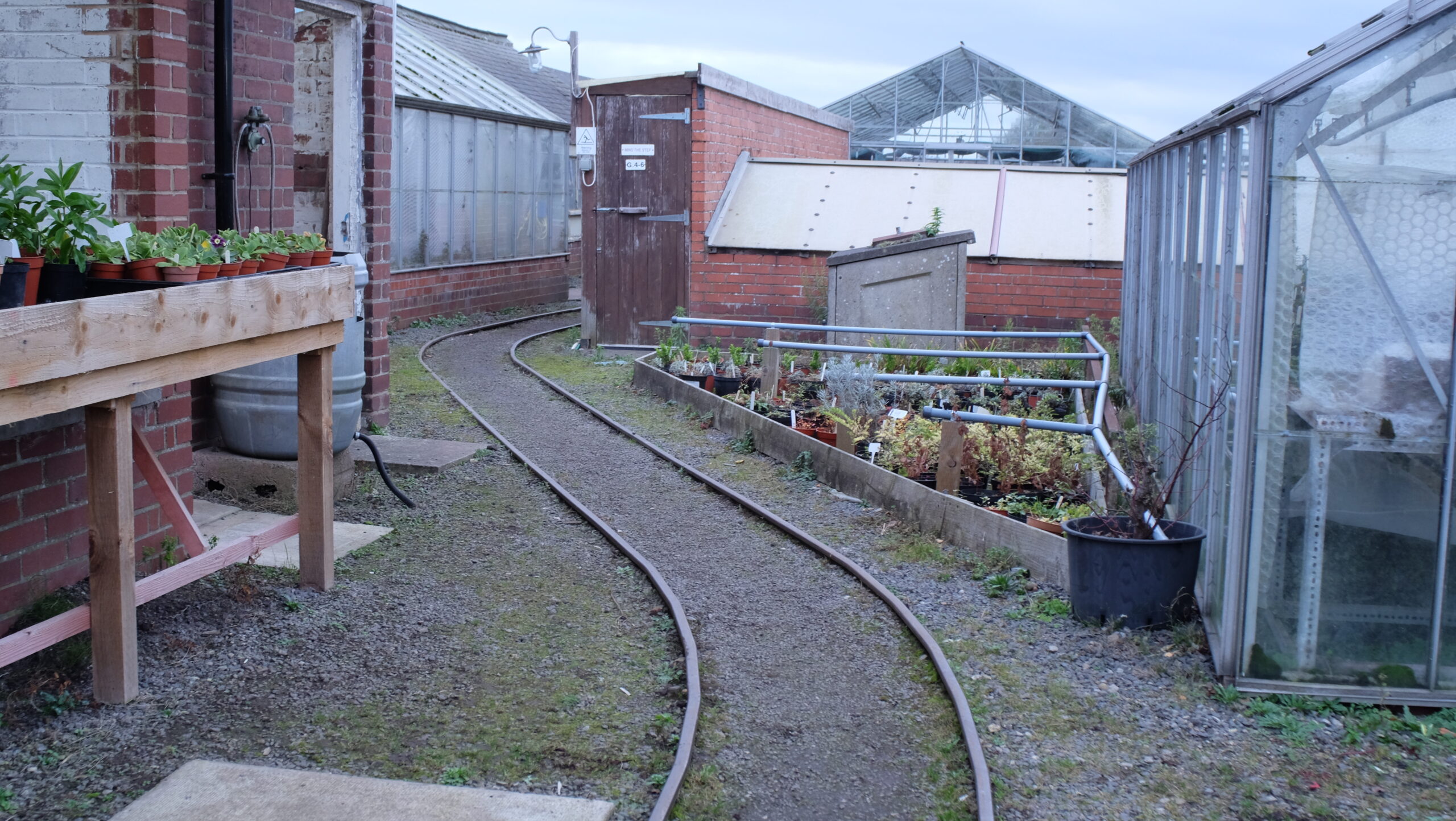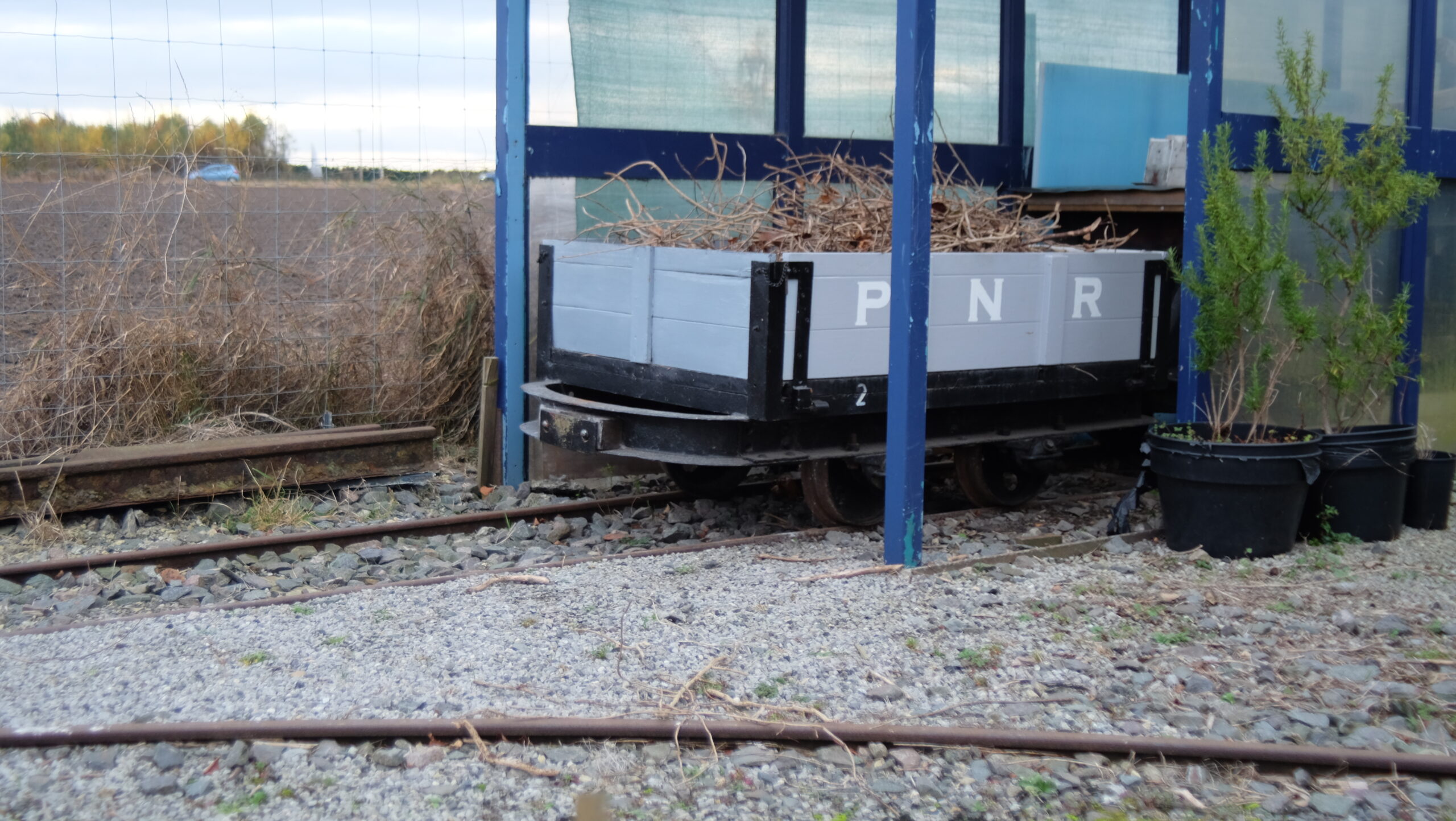 Three Hagges Woodmeadow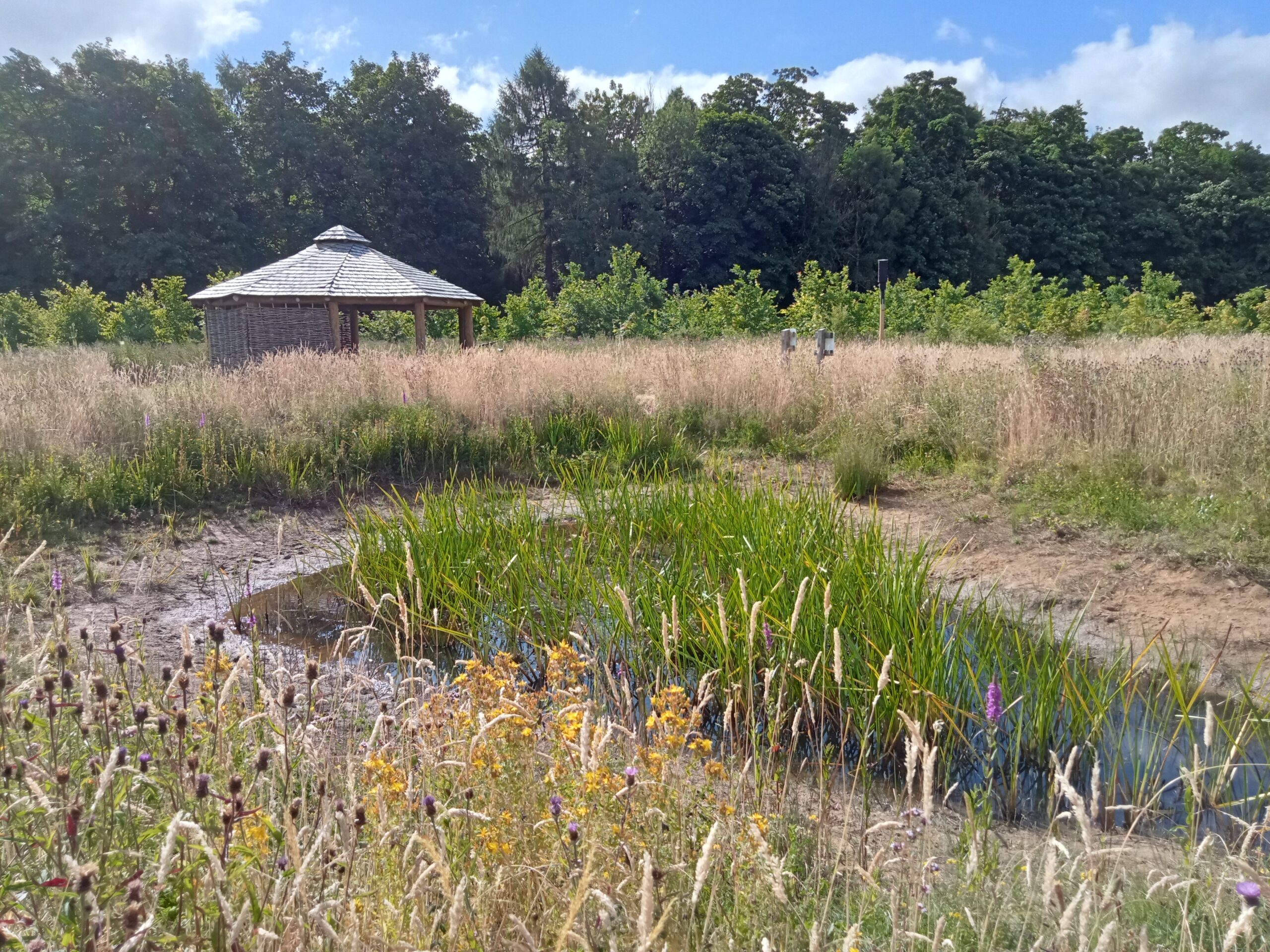 In the past woodmeadows were a common feature of the English landscape. Now a rarity, work to create the current woodmeadow began in 2012. The site has an abundance of flowers with trees and shrubs scattered across the meadow areas. Being adjacent to woodland the woodmeadow attracts a wide variety of wildlife and butterflies and other insects are abundant here. The Woodmeadow Trust looks after this site together with a keen group of volunteers. The meadow is also a great outdoor classroom for the teaching of children and adults about nature. Access to the site is via a road leading to Hollicarrs Holiday Park. The entrance to Three Hagges Woodmeadow is at the end of the road on the left. The site is within walking distance of Riccall (about 1 mile) or can be reached via the York to Riccall cyclepath (The Planets Route). The adjacent caravan site has a tearooms with toilets that is open to all and has food and toilet facilities available throughout the day. See the Facebook page below.
Please note that dogs are allowed, but must be kept on a short lead and must not be allowed in the pond. The site may be unsuitable for some kinds of wheelchair, but a buggy is available for disabled people to use
Cared for by:
The Woodmeadow Trust
Things to help out with here:
Wildlife Site Management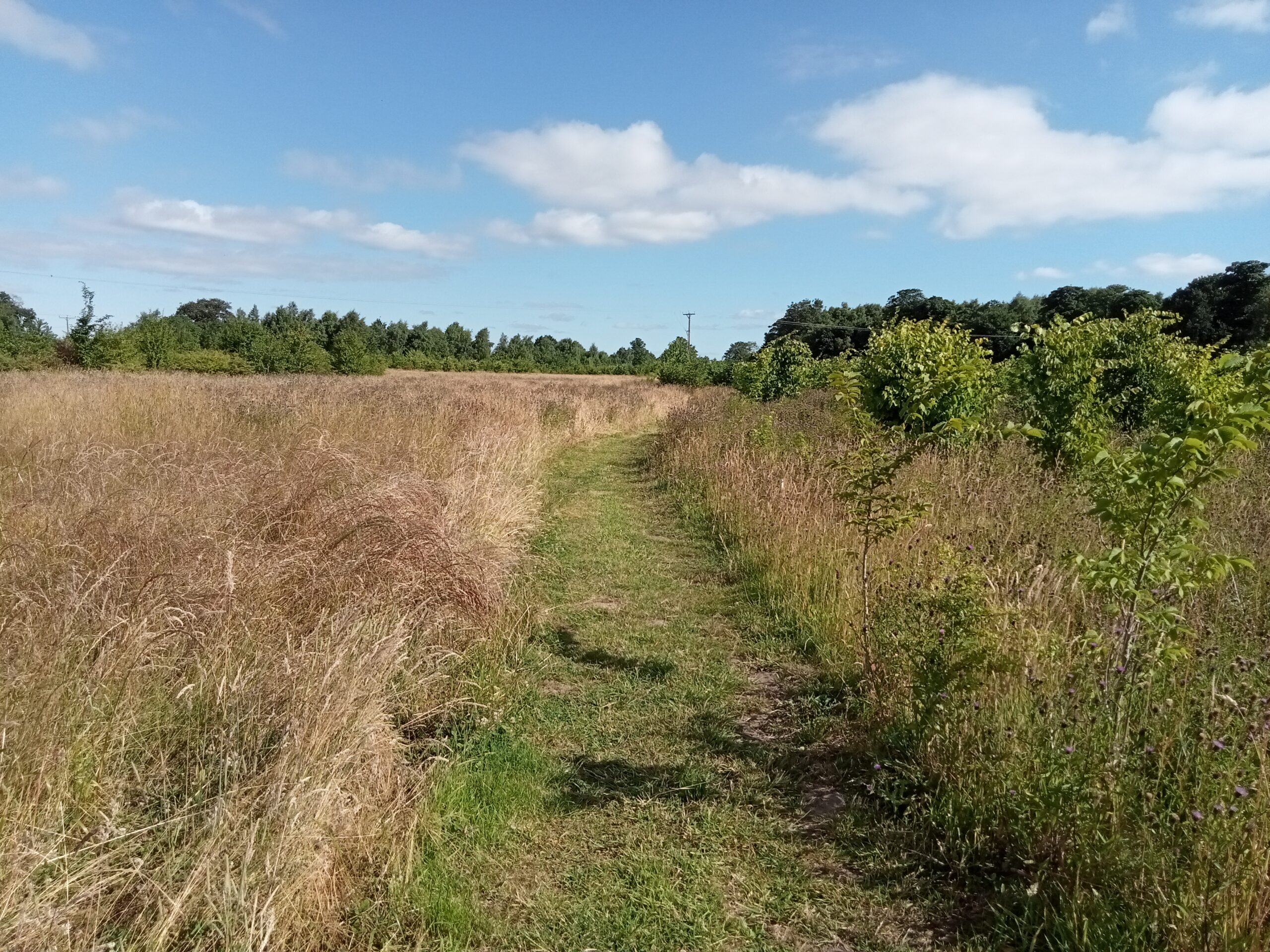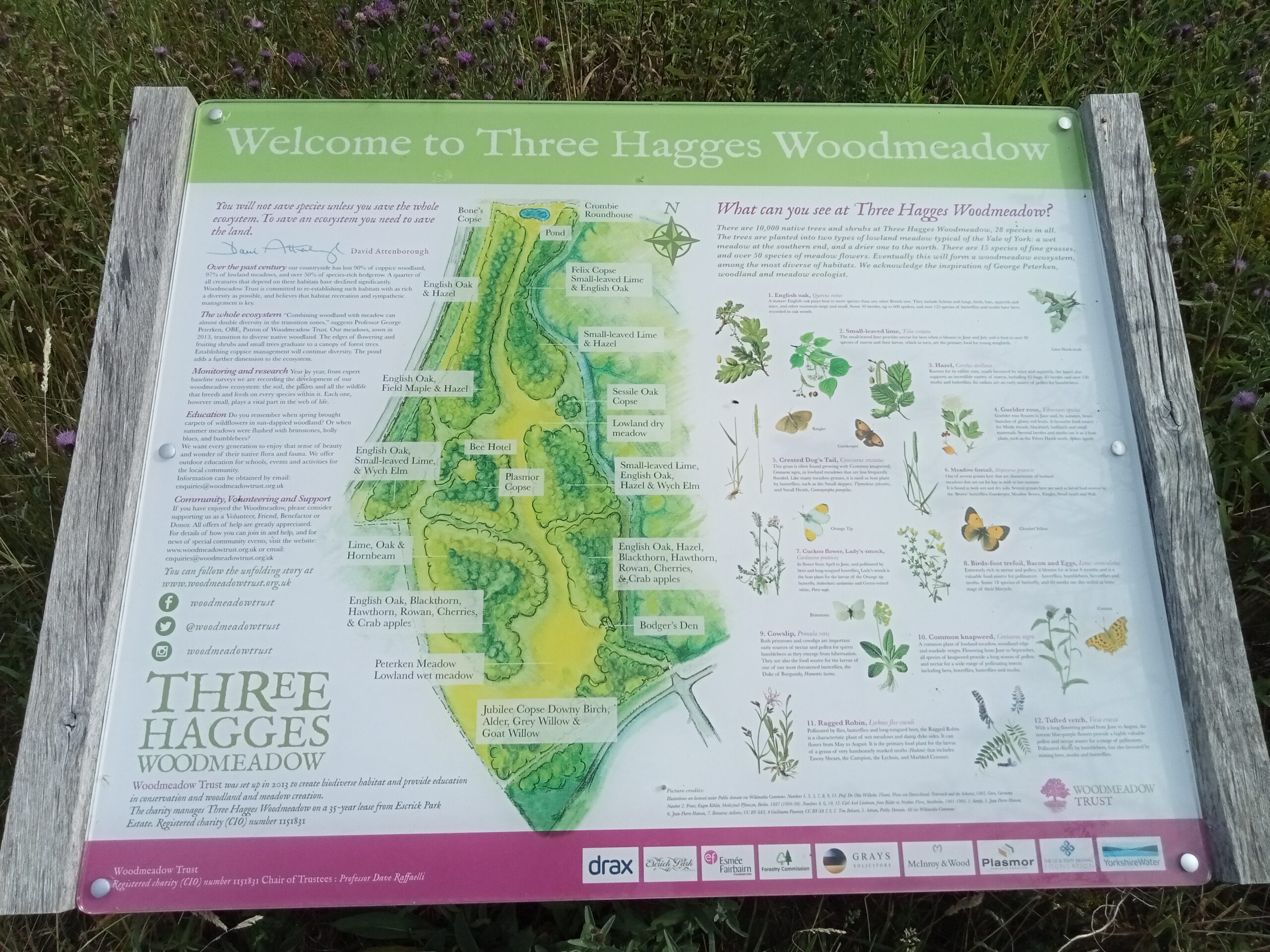 Breezy Knees Garden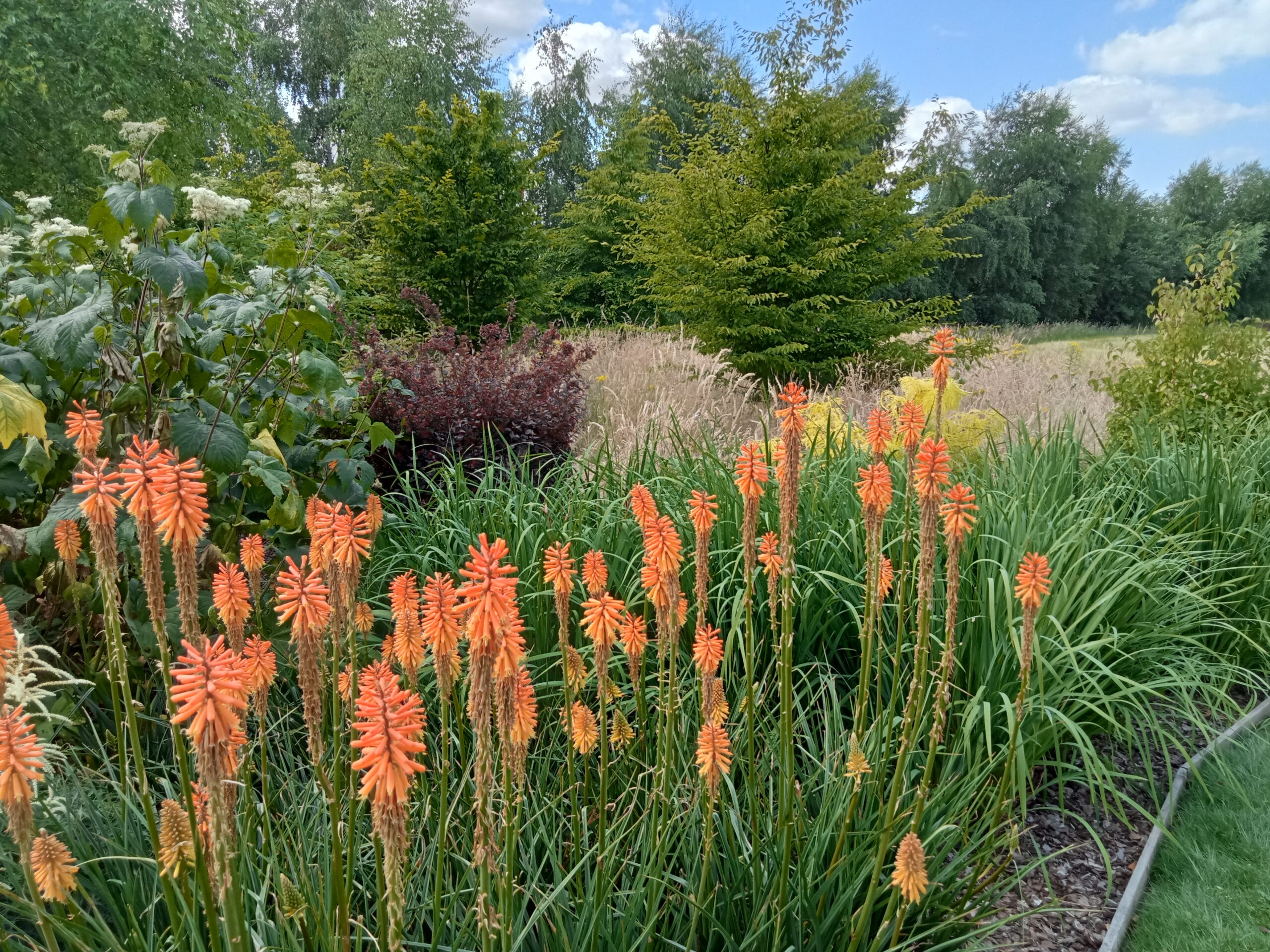 One of the largest gardens in the North of England, Breezy Knees is Yorkshire's answer to Kew Gardens. Covering over 20 acres the site features a maze of interconnected garden areas each with its own style including a rock garden, cottage garden, rose garden, a pond, a lake and much more. Over 7000 different kinds of plant can be seen growing in the gardens. Extensive flower beds and a wildflower meadow make the gardens a blaze of colour throughout the summer. Please note that no dogs are allowed into the gardens other than guide dogs. The gardens also have a café serving refreshments and a plant nursery. Please check the website for opening times and prices. Whilst these gardens are not close to a bus stop they are within easy cycling distance of York.
Cared for by:
Private Landowner
Things to help out with here:
Garden management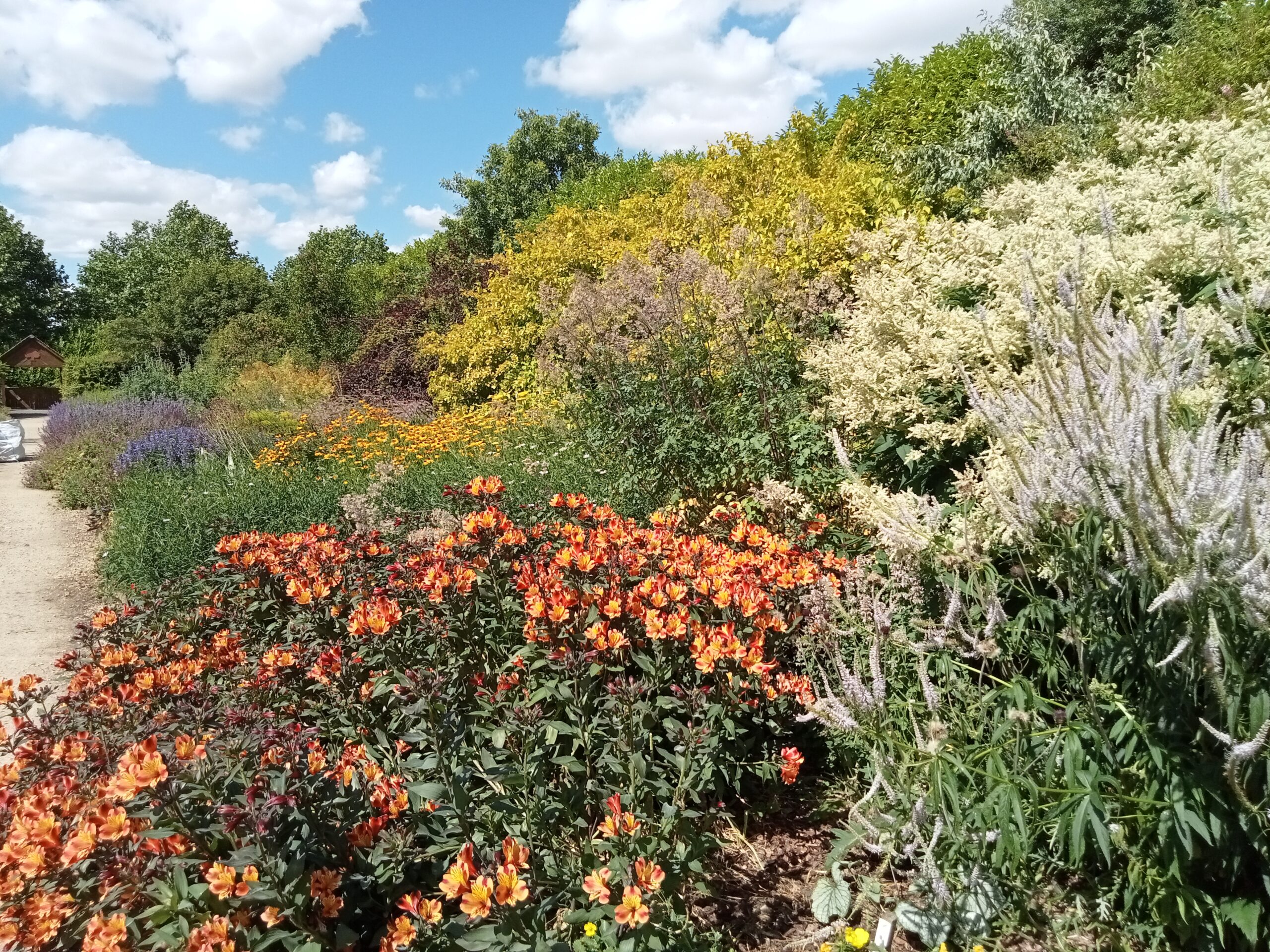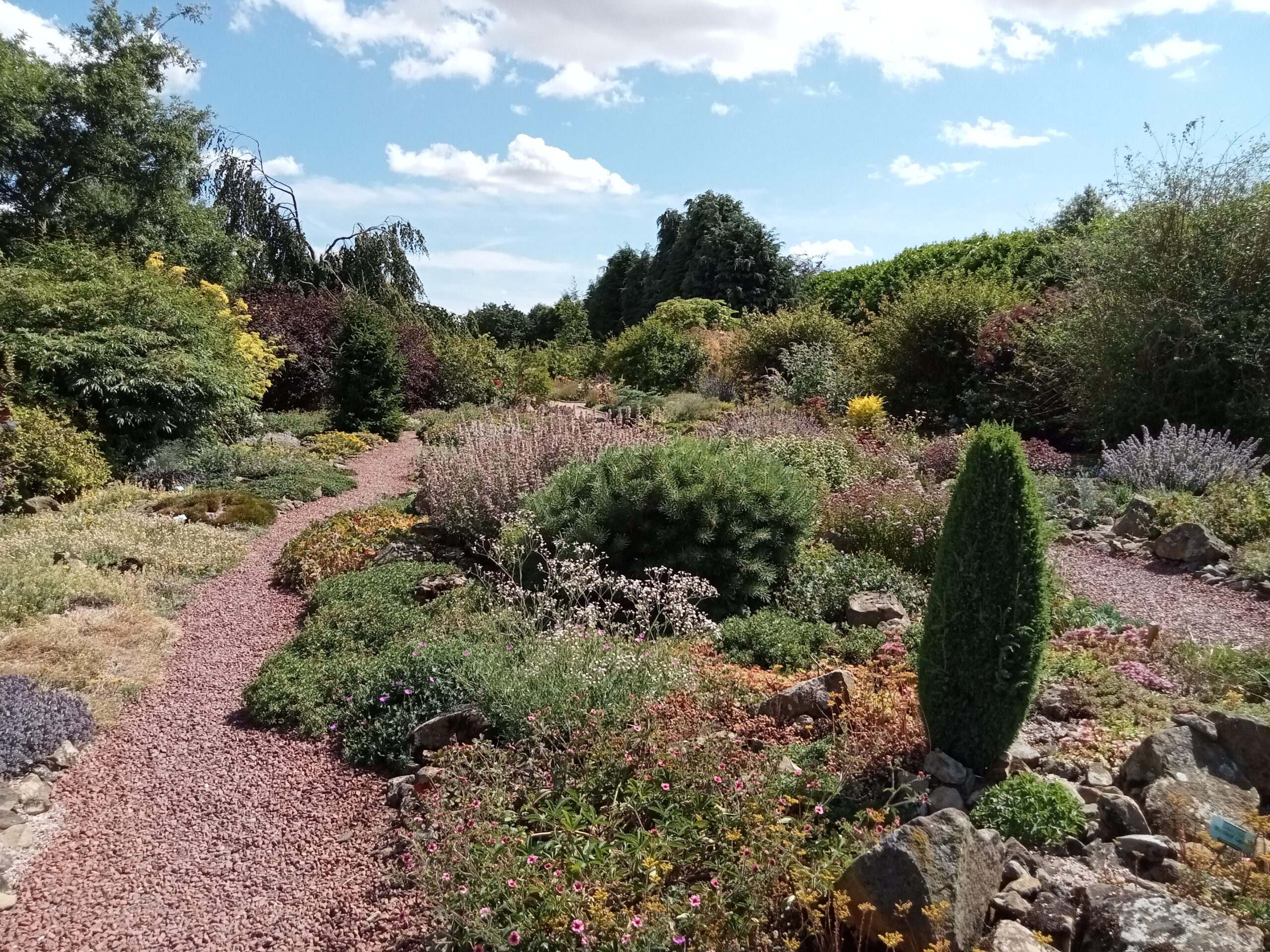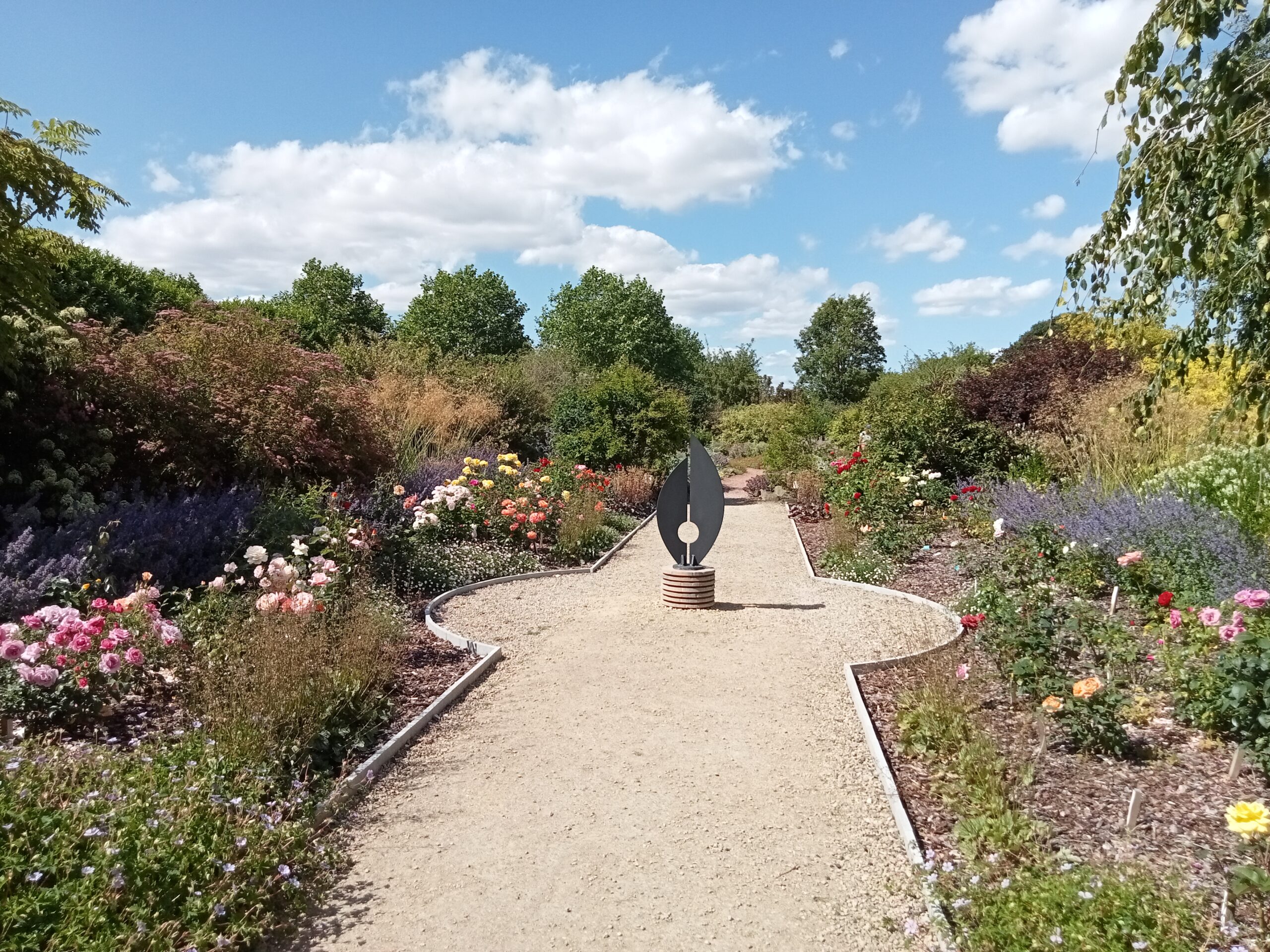 Leeman Park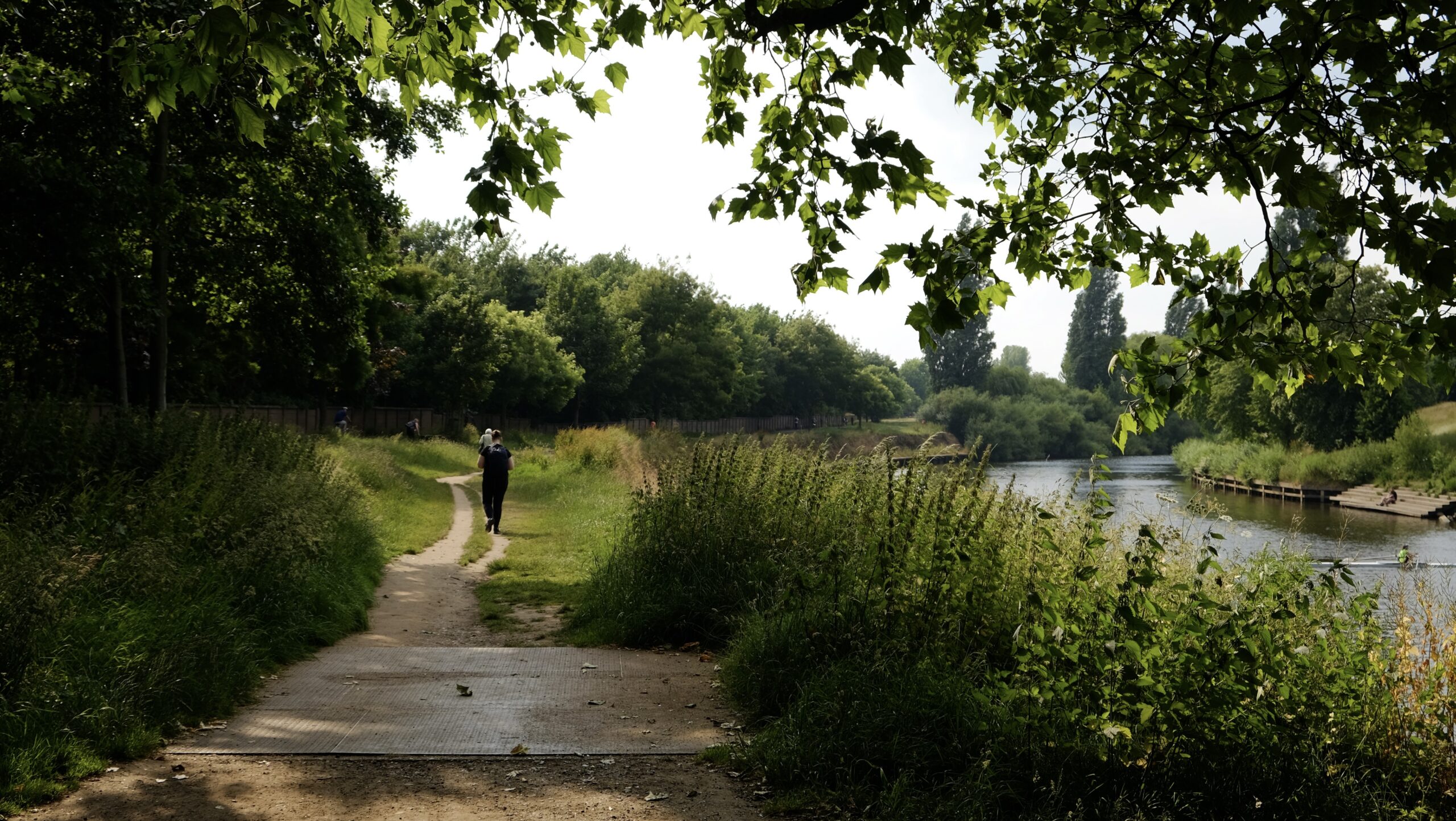 A large area of flood plain with long grasses, wildflowers, well established Weeping Willows and Lombardy Poplar, and young stands of new woodland. There is a paved public cycle and footpath leading from the centre of town to Jubilee terrace, and a footpath/track following the river as far as Water End and around to the RSPCA kennels.
The Friends of Leeman Park are a newly formed group of volunteers from around the Leeman Road Area. The volunteers all have a shared vision to improve and maintain their local area. The map on this page shows the areas the group have committed to working on. The group intend to work in Back Park and the Cycle Way into town from the Leeman Road area.
Friends of Leeman Park are always looking for volunteers. As much or as little as you wish to give will be beneficial to their group and community. They're looking for all different types of people, practical people who can help with maintenance on the ground, as well as people who are interested in taking an administrative or planning role.
Cared for by:
Friends of Leeman Park
Things to help out with here:

cutting back overhanging branches and shrubs
litter picking
cleaning up graffiti
edging footpaths
removing weeds
creating raised beds
replacing worn turf
repainting worn markings on cycle tracks
creating edible gardens
creating community art work
holding celebratory events such as summer fairs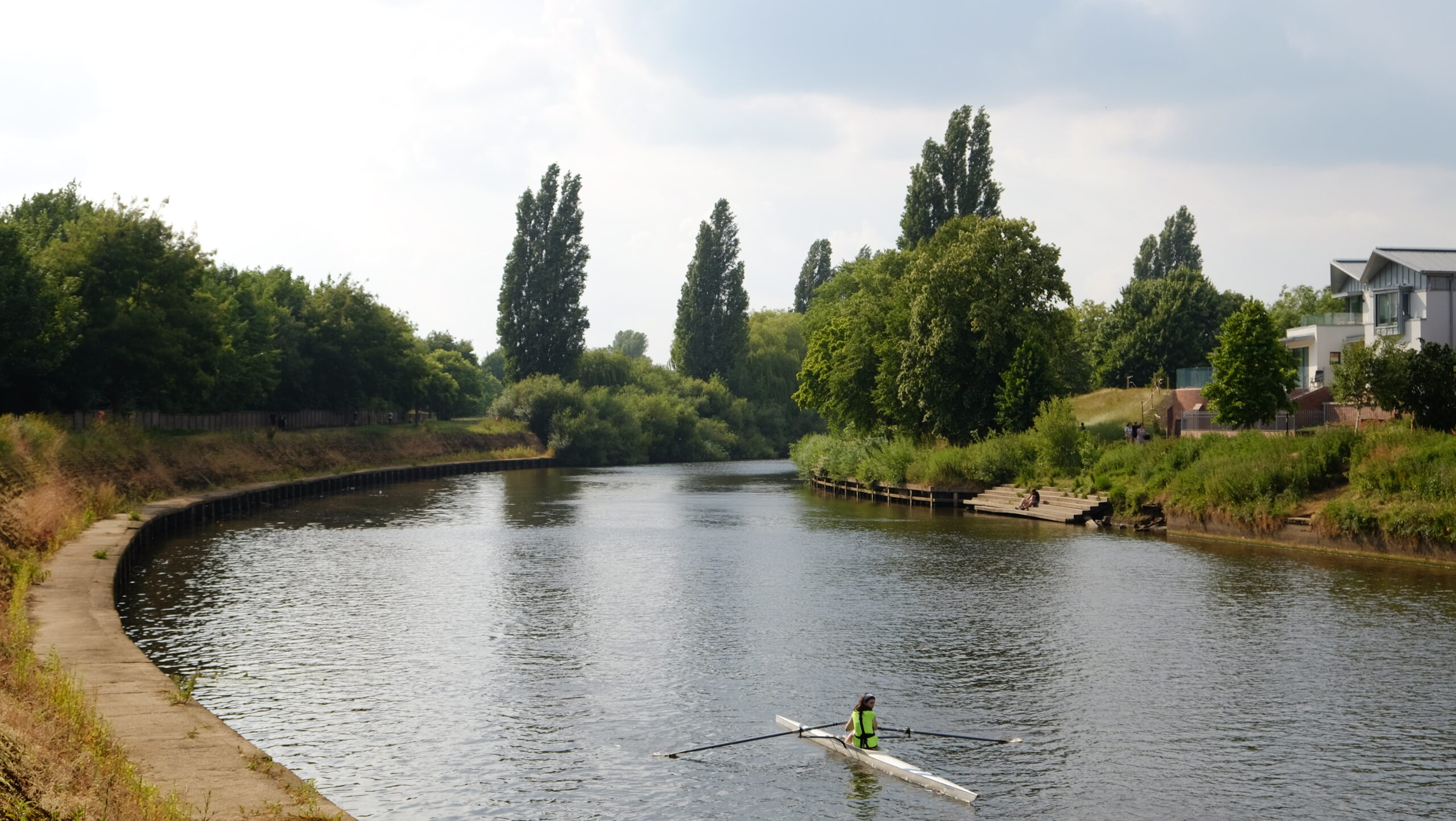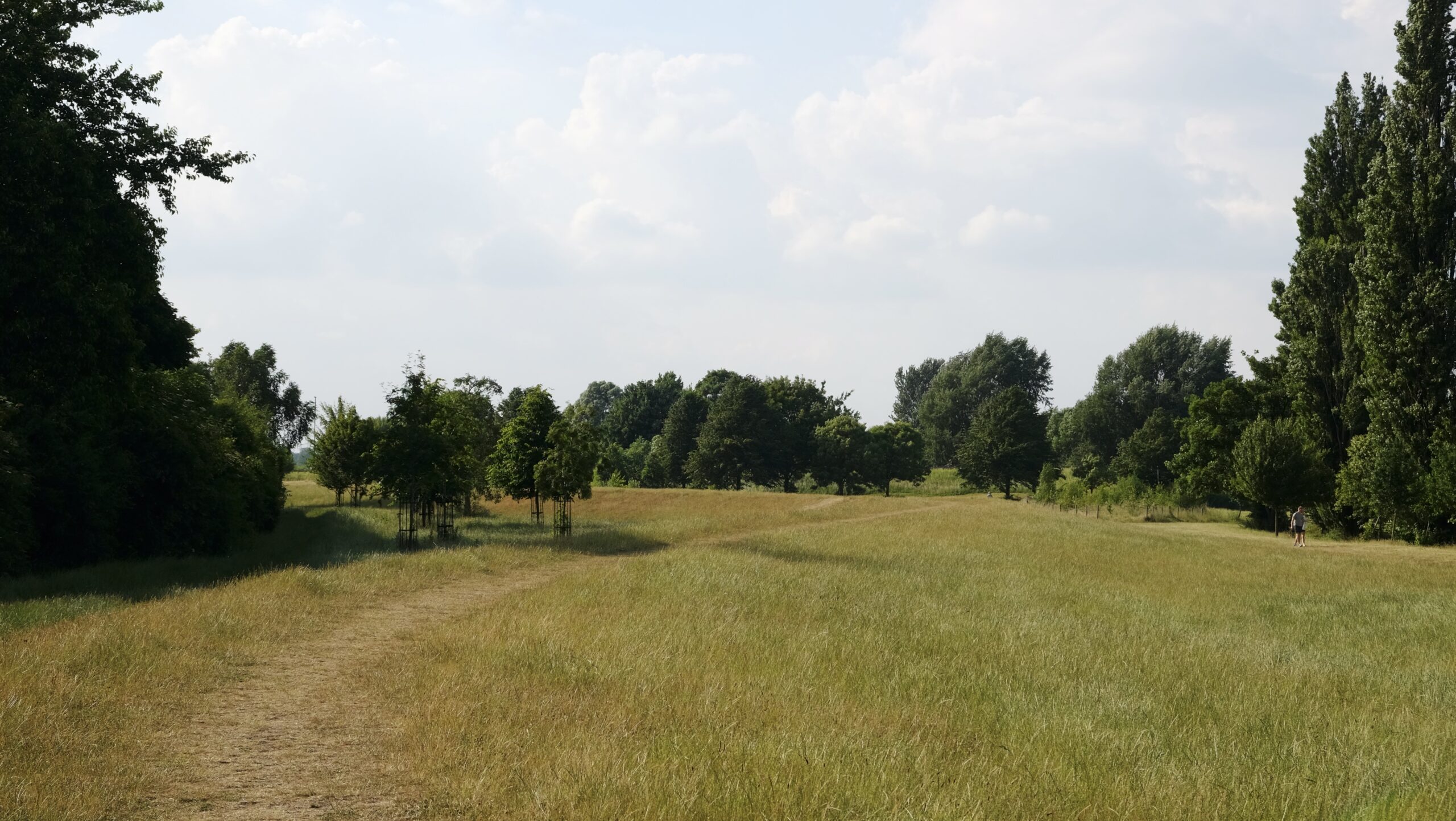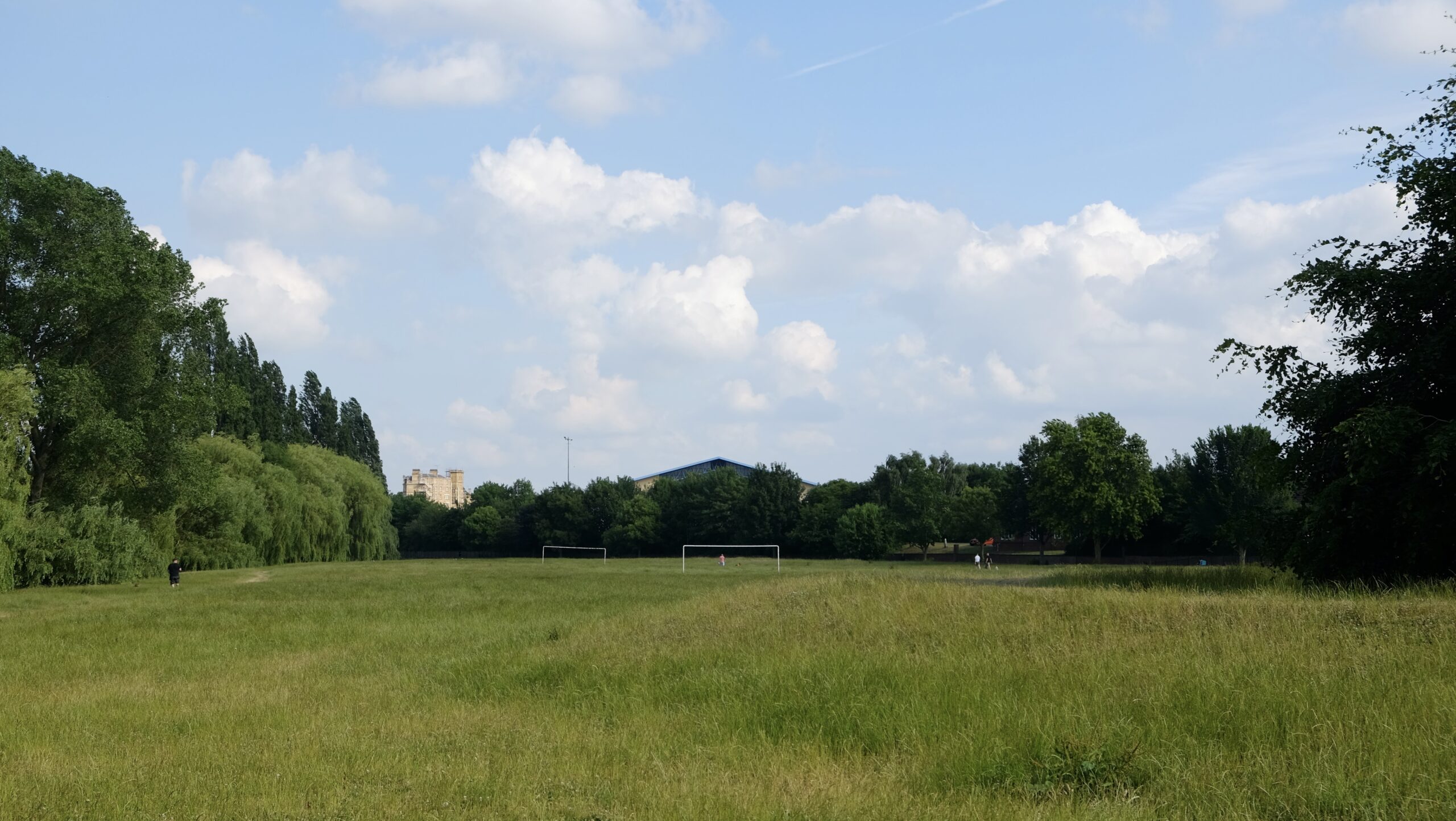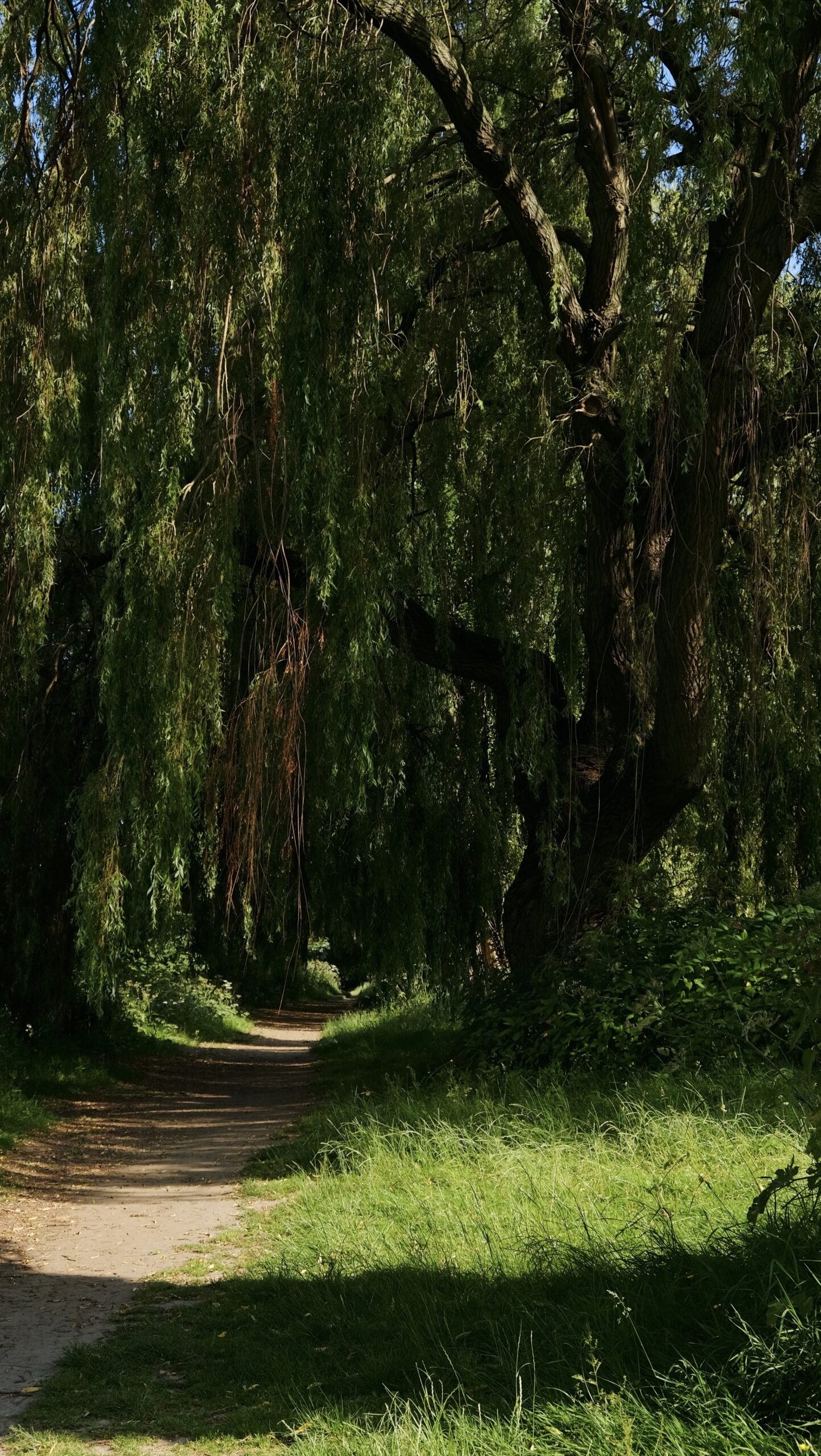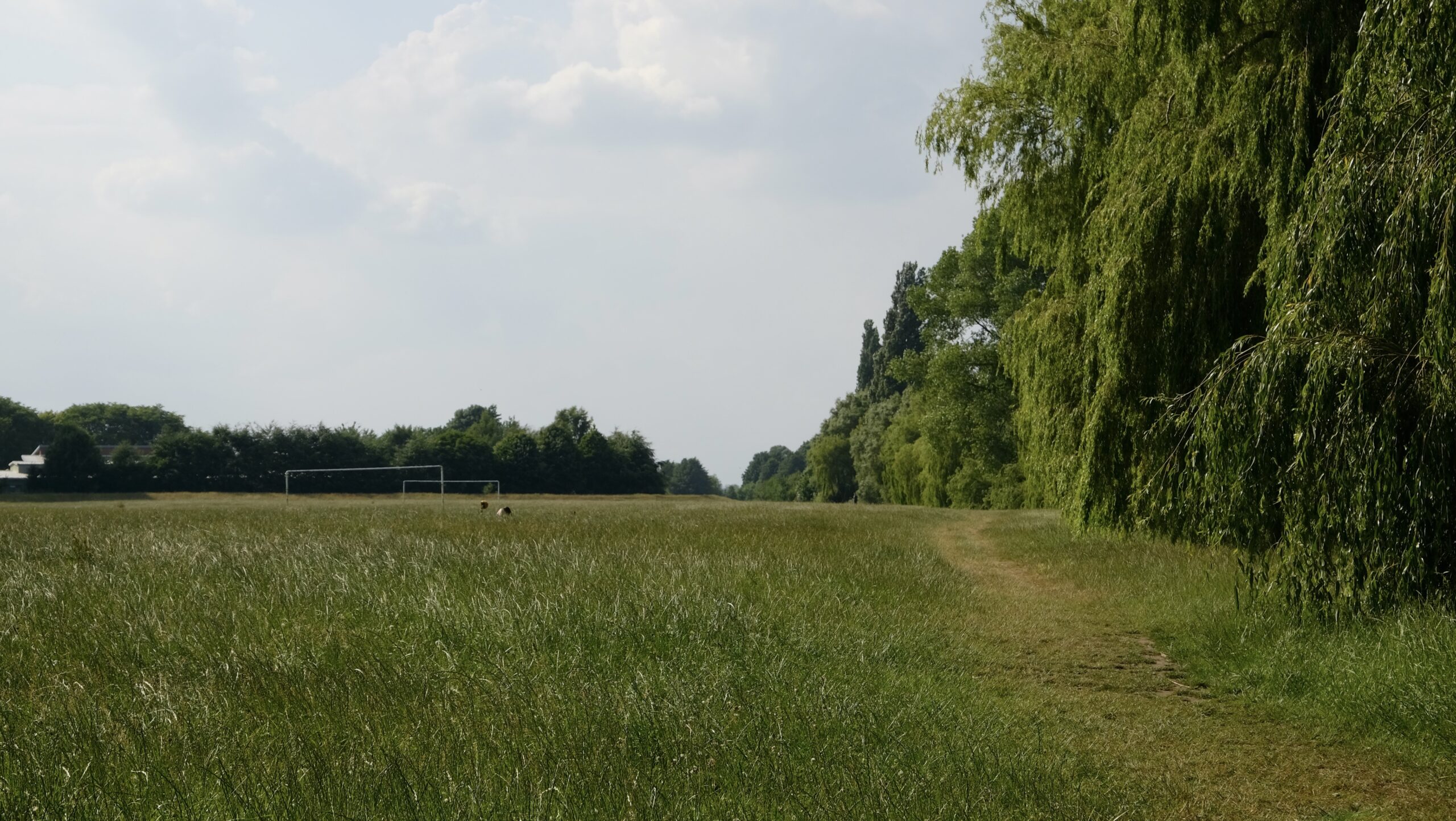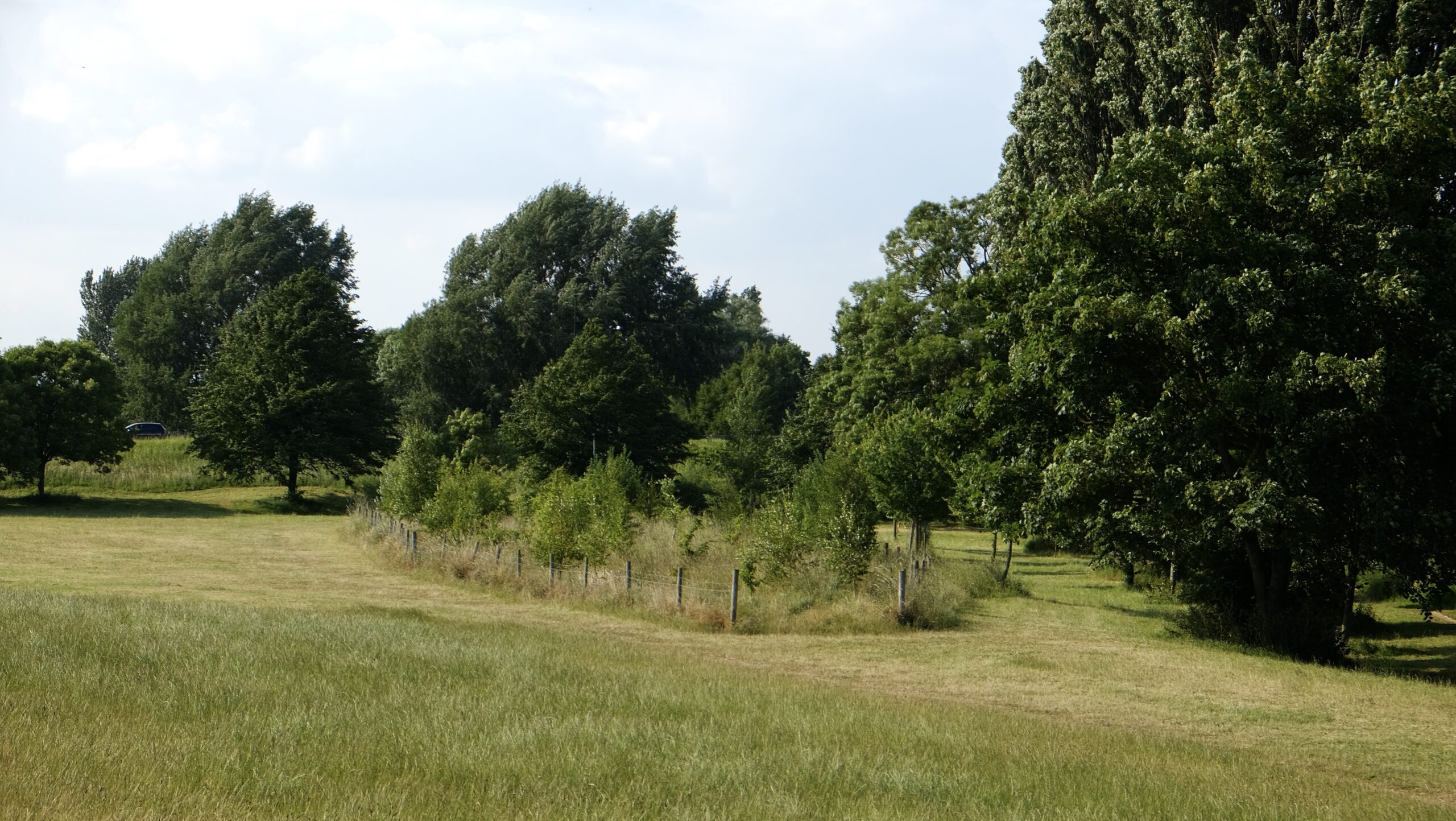 Goddards, Tadcaster Road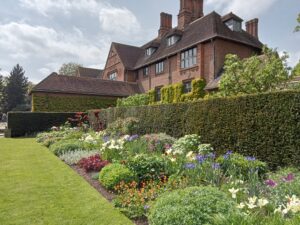 An historic house with a beautiful garden including ponds set amongst flower-filled rockeries. The site is owned and cared for by the National Trust. The house was formerly the home of the Terry family who owned and ran the nearby chocolate factory. The abundance of flowers is likely to attract a wide variety of wildlife. The gardens also feature meadows and an area for growing food.
There is an admission charge
Cared for by:
National Trust
Things to help out with here:
Helping to look after the garden, providing visitors with information about the house and garden.