Derwenthorpe Meadow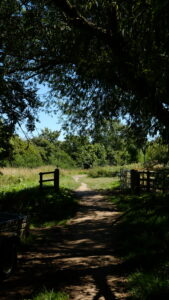 A flower-rich meadow which forms part of the Derwenthorpe housing development. The meadow is managed by the Derwenthorpe Nature Group who also work to make the rest of the development rich in wildlife.

Cared for by:
Derwenthorpe Nature Group

Thing to help out with here:
Scything, Planting Flowers and Bulbs

 

Three Hagges Woodmeadow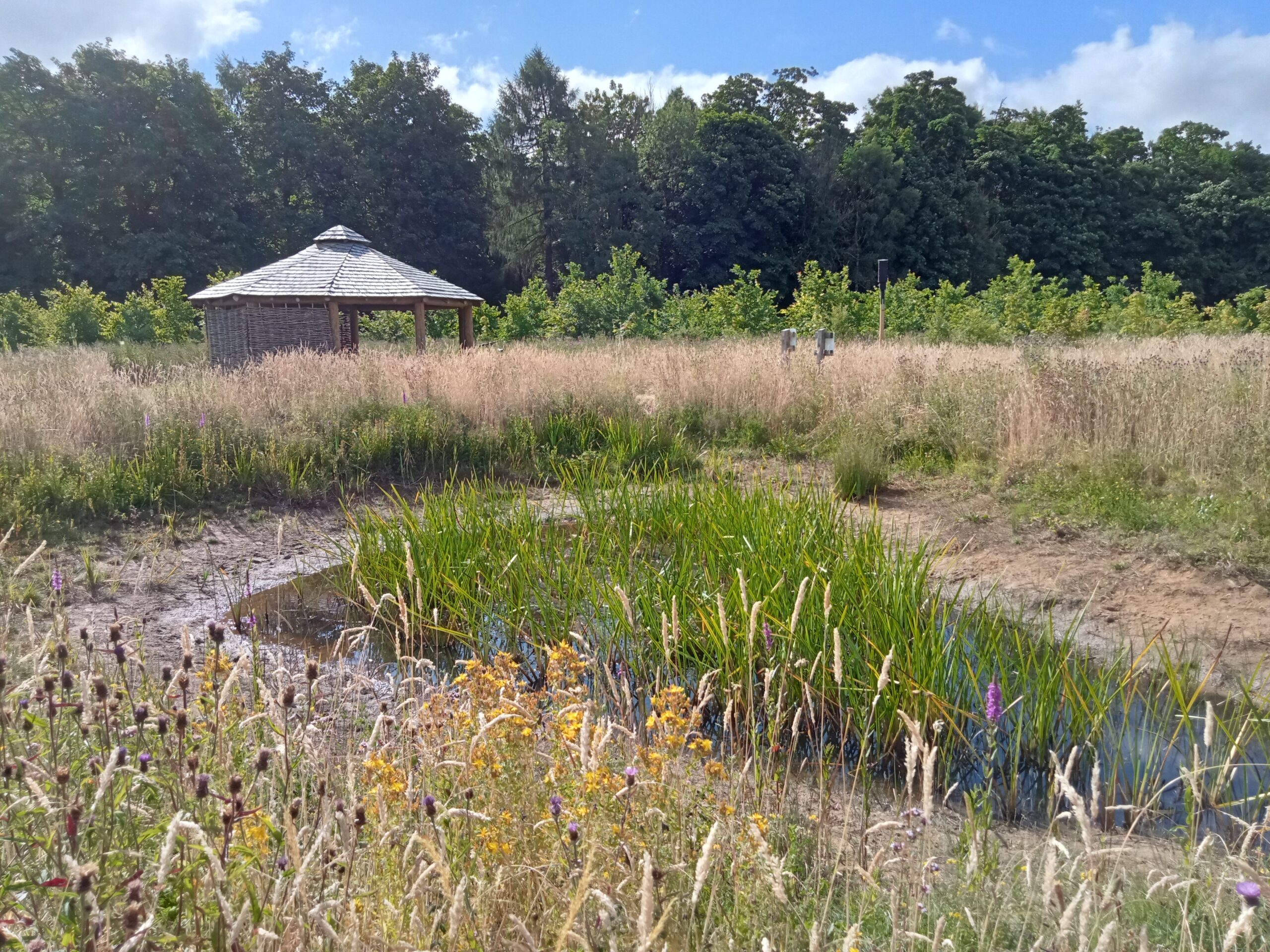 In the past woodmeadows were a common feature of the English landscape. Now a rarity, work to create the current woodmeadow began in 2012. The site has an abundance of flowers with trees and shrubs scattered across the meadow areas. Being adjacent to woodland the woodmeadow attracts a wide variety of wildlife and butterflies and other insects are abundant here. The Woodmeadow Trust looks after this site together with a keen group of volunteers. The meadow is also a great outdoor classroom for the teaching of children and adults about nature. Access to the site is via a road leading to Hollicarrs Holiday Park. The entrance to Three Hagges Woodmeadow is at the end of the road on the left. The site is within walking distance of Riccall (about 1 mile) or can be reached via the York to Riccall cyclepath (The Planets Route). The adjacent caravan site has a tearooms with toilets that is open to all and has food and toilet facilities available throughout the day. See the Facebook page below.
Please note that dogs are allowed, but must be kept on a short lead and must not be allowed in the pond. The site may be unsuitable for some kinds of wheelchair, but a buggy is available for disabled people to use
Cared for by:
The Woodmeadow Trust
Things to help out with here:
Wildlife Site Management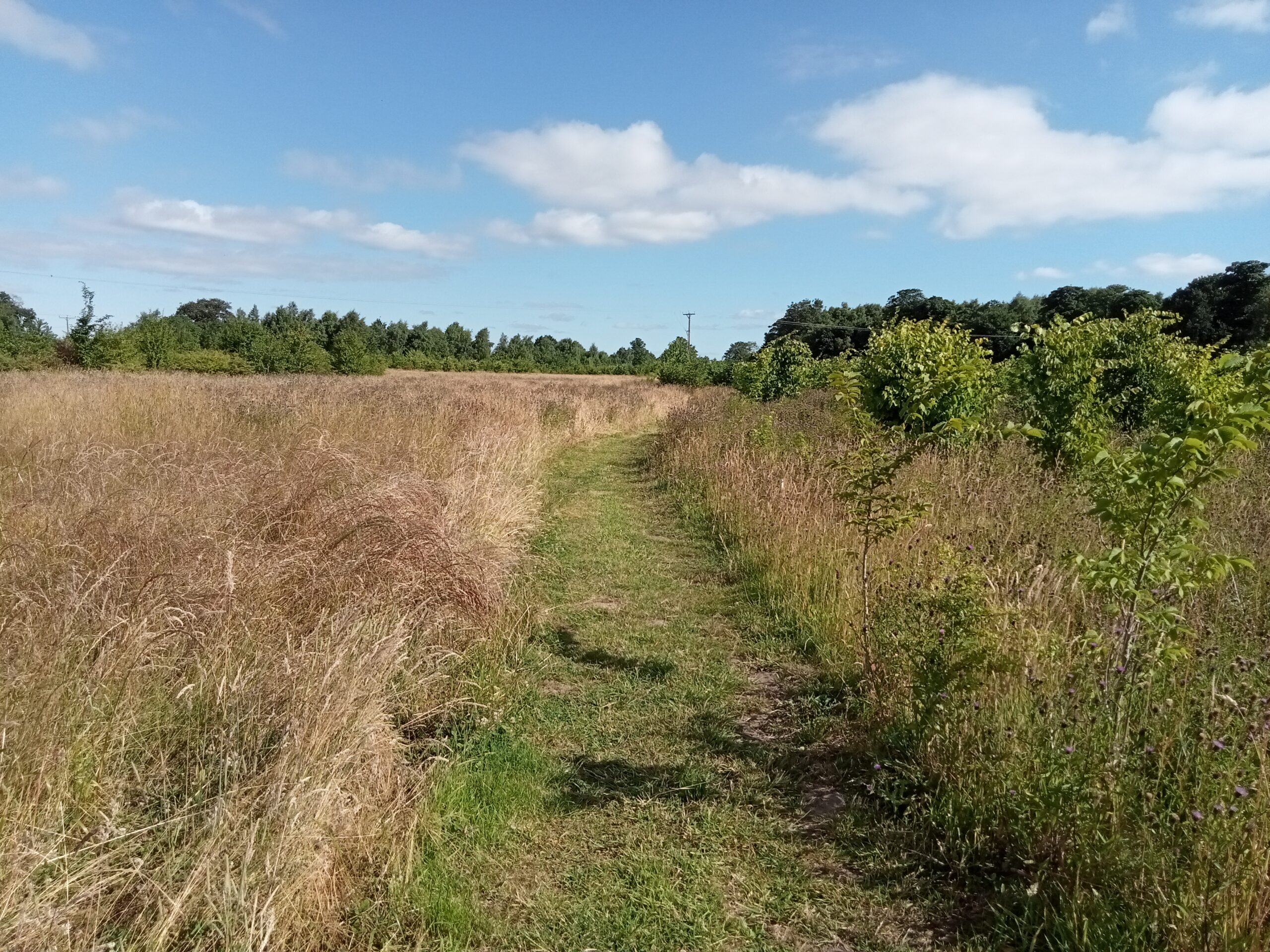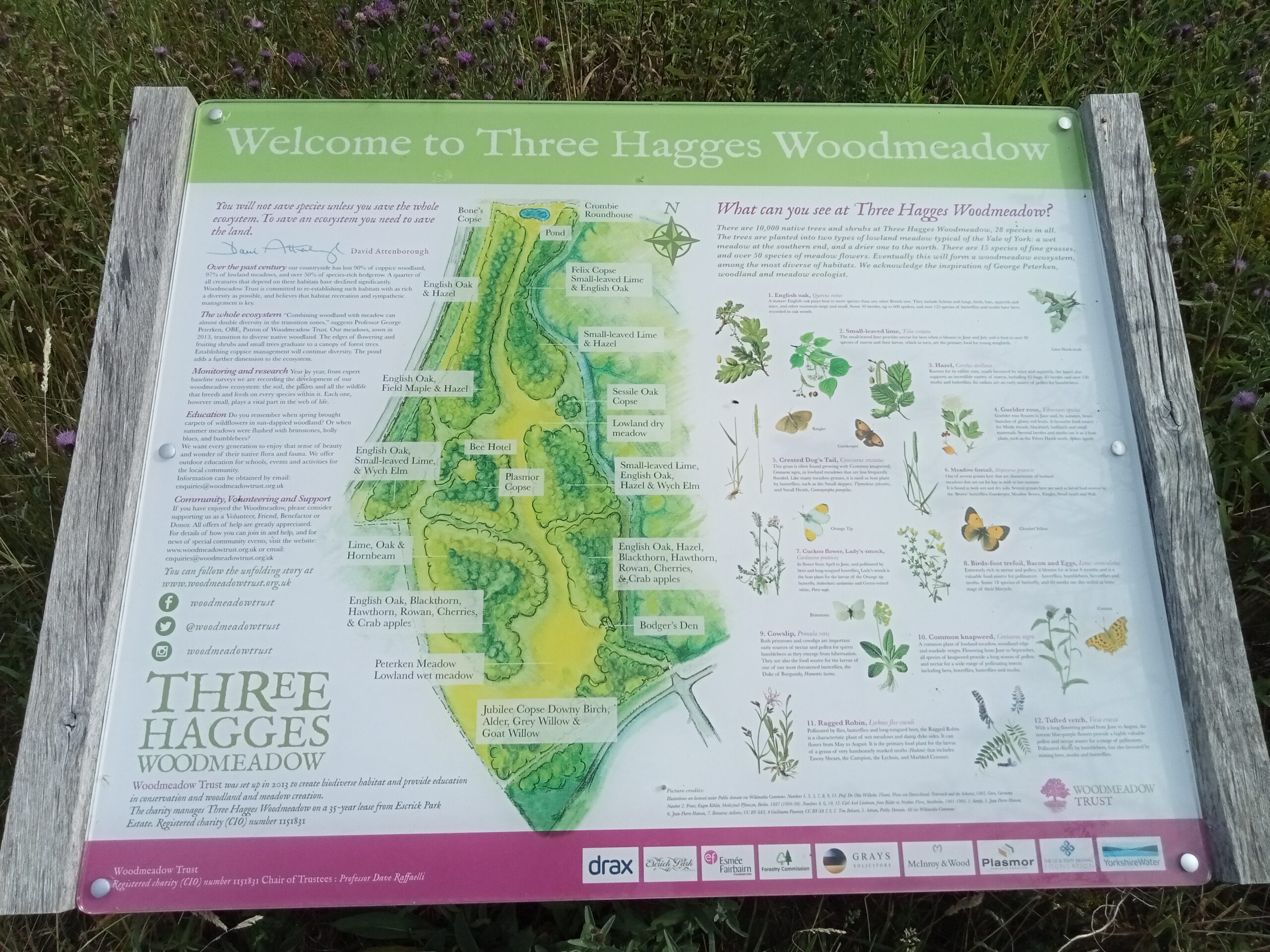 Danesmead Wood

Cared for by:
Friends of Danesmead Wood

Things to help out with here:
Litter picking, maintenance of footpaths, maintenance of specific areas such as wildflower meadow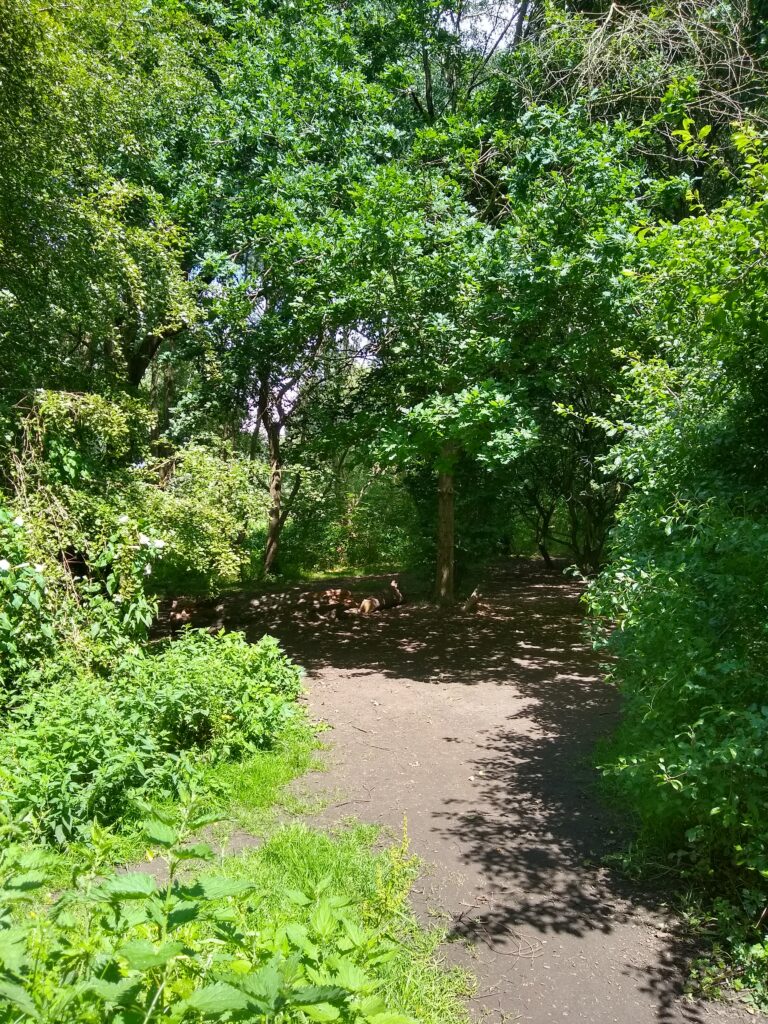 St Nicholas Fields Local Nature Reserve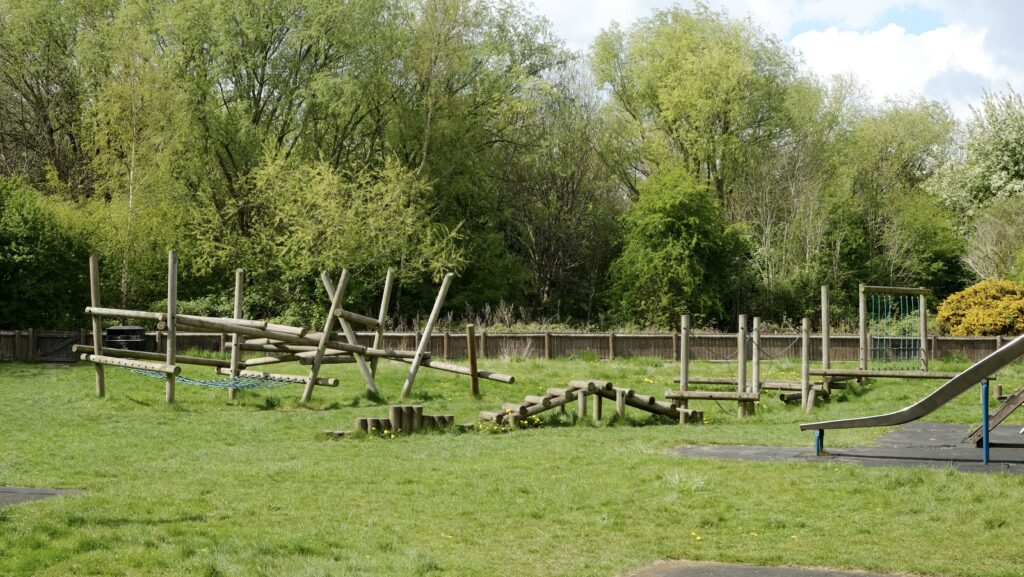 Visitors to St Nicholas Fields may not immediately realise that this local nature reserve was formerly a rubbish tip. The area has since been transformed and is now a wildlife haven in the centre of York. Many birds live on or visit the nature reserve and just under 20 species of butterflies have been recorded. Tits, finches, thrushes, robins and wrens – nest on or regularly visit the site. Water voles are present, but it needs a mixture of luck and patience to see one. Over 200 species of trees, shrubs and herbaceous plants have been recorded on the reserve including cowslips, tansy, teasel, field scabious and yarrow
Cared for by:
Friends of St Nicholas Fields
Things to help out with here:
Nature Reserve Management, scything, species survey, litter picking etc. See the website for latest information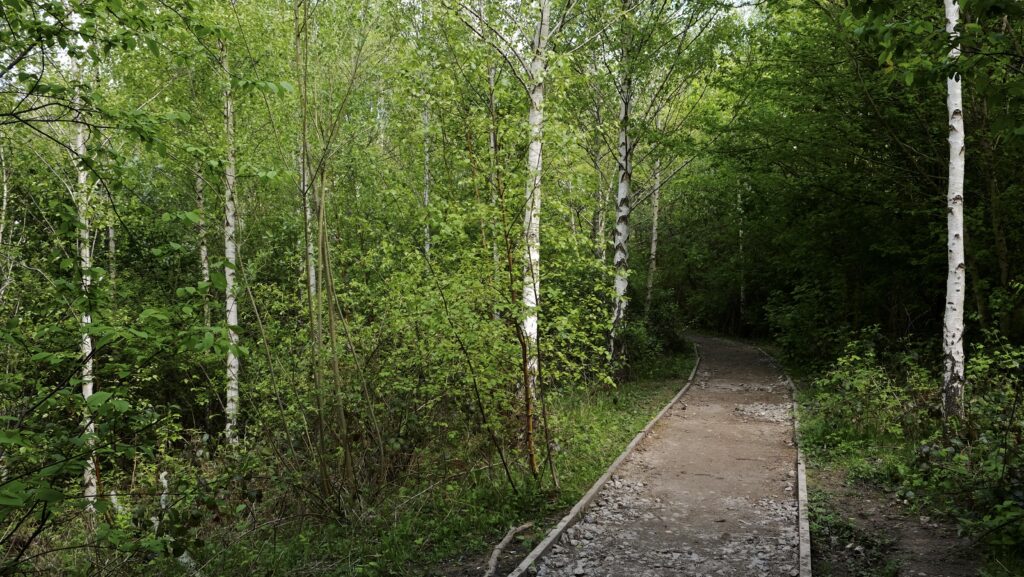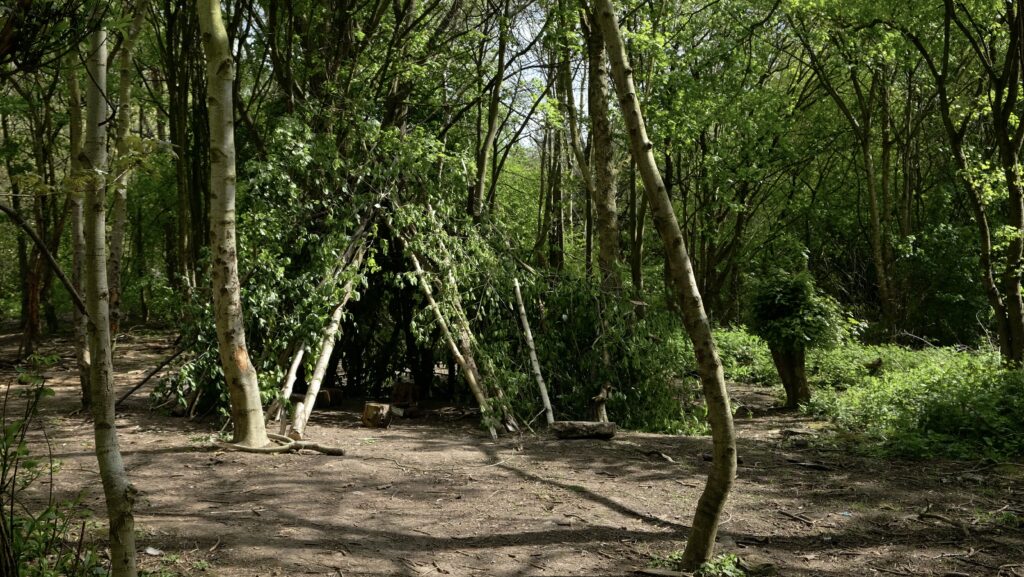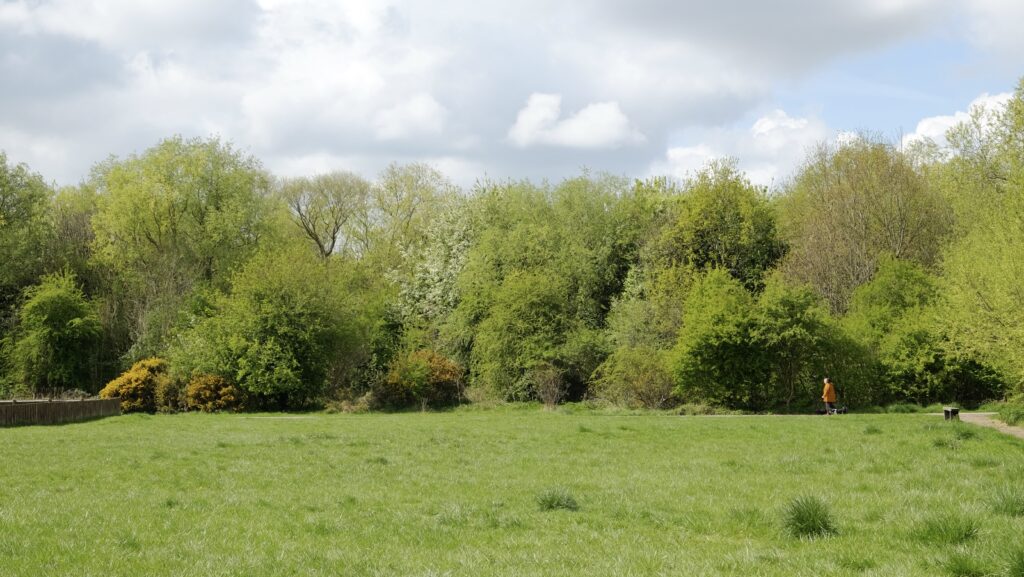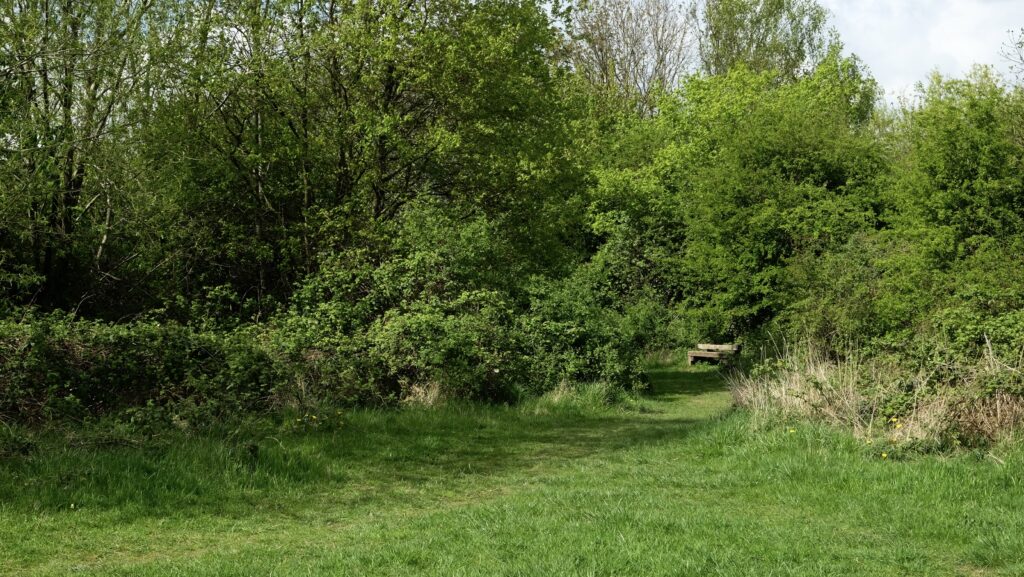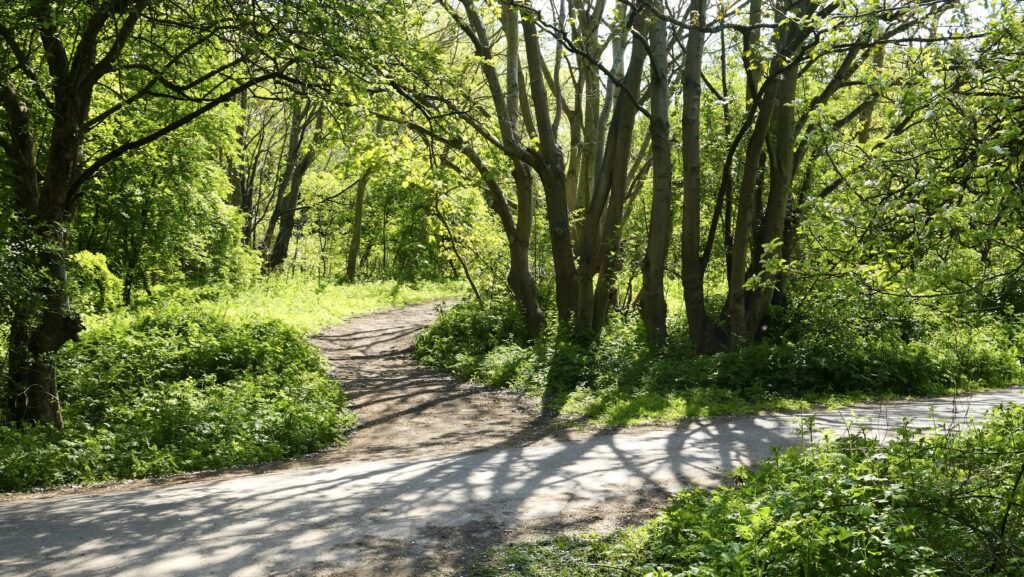 Holgate Dock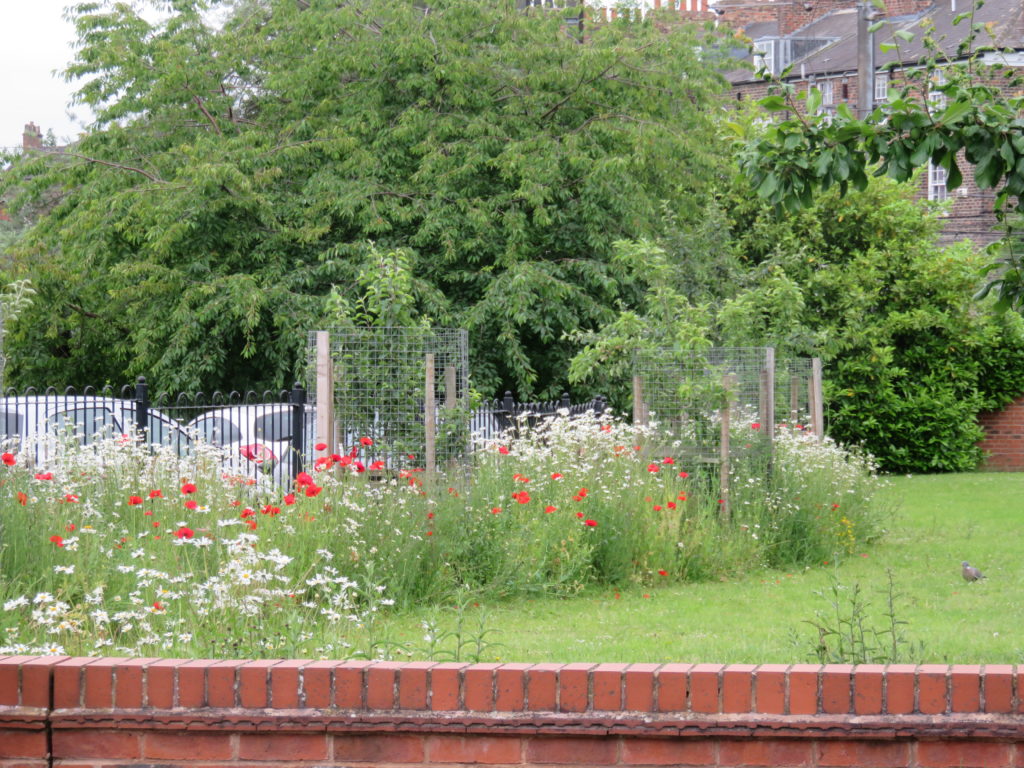 We have extended the embrace of Holgate community Garden to the green known as Holgate Dock (historically it was used to "dock" animals being herded to market in York) where, working with the children of St Paul's Primary CE School, we have planted a perimeter of 8 fruit trees (3 plums, 3 dessert apples, and 2 crab apples) underplanted with a wildflower sward, as well as underplanted the established cherry trees on the Northern perimeter of the green with herbaceous perennial wildflowers, such as primroses and red campion, and a succession of thousands of native spring bulbs: snowdrops (Galanthus nivalis), dwarf daffodils (Narcissus pseudonarcissus), and English bluebells (Hyacinthoides nonscripta).
Dogs are not allowed in this space.
Cared for by:
Holgate Community Garden (voluntary group of local residents)
Things to help out with here:
Apple and plum picking, litter picking, scything…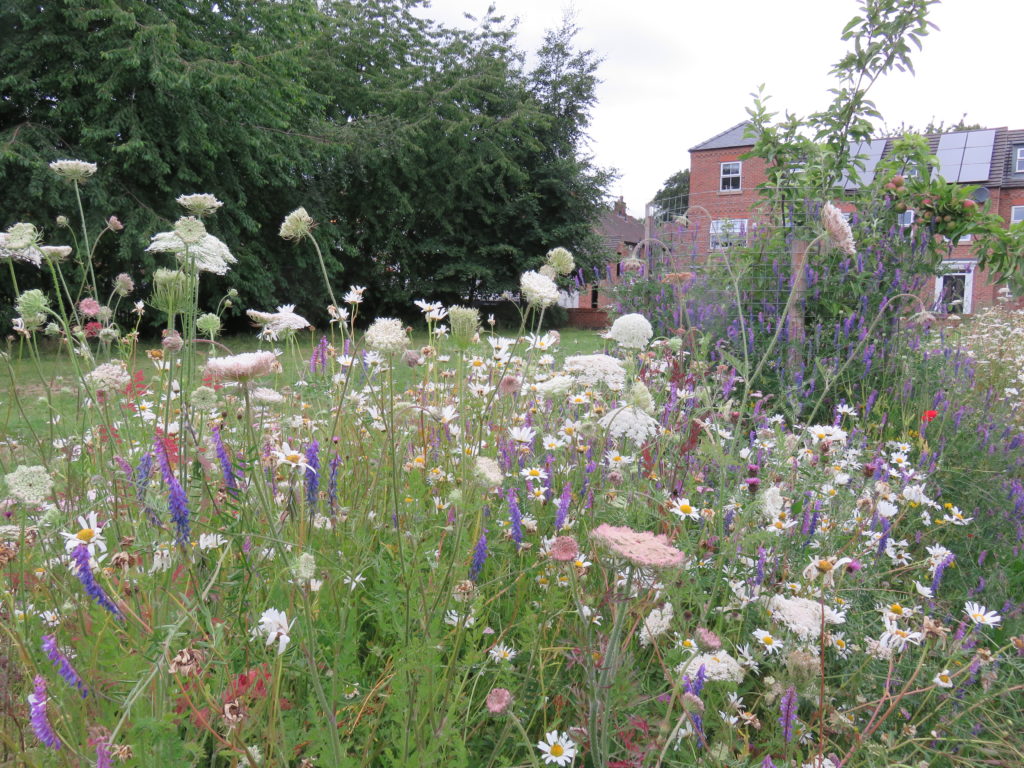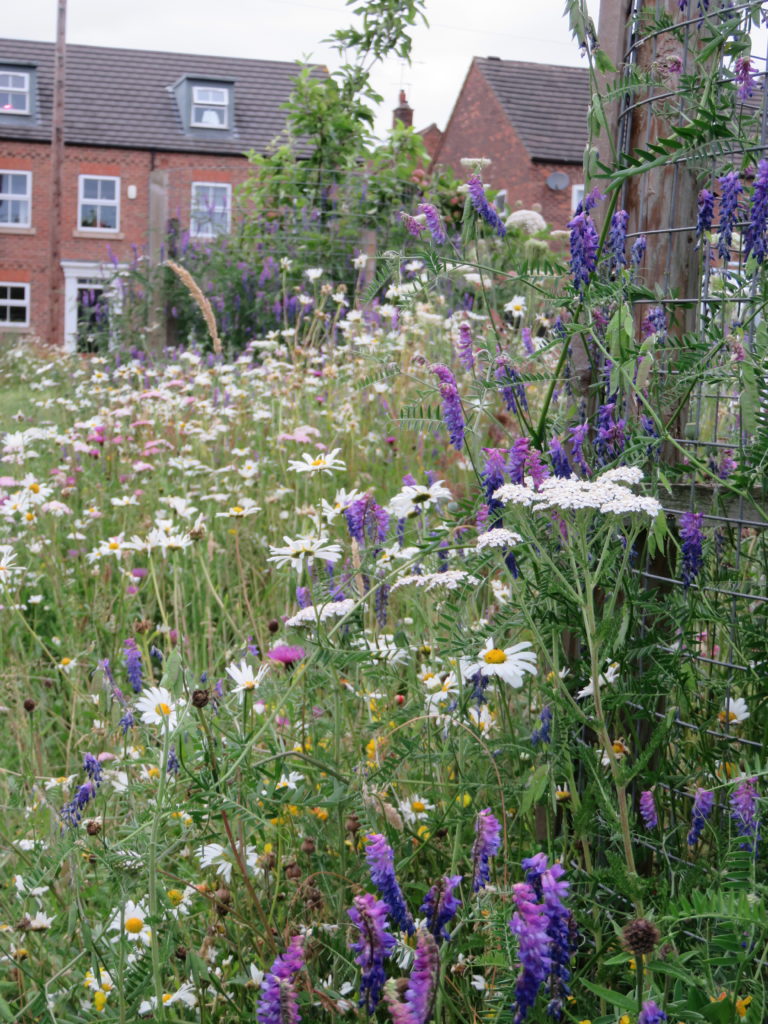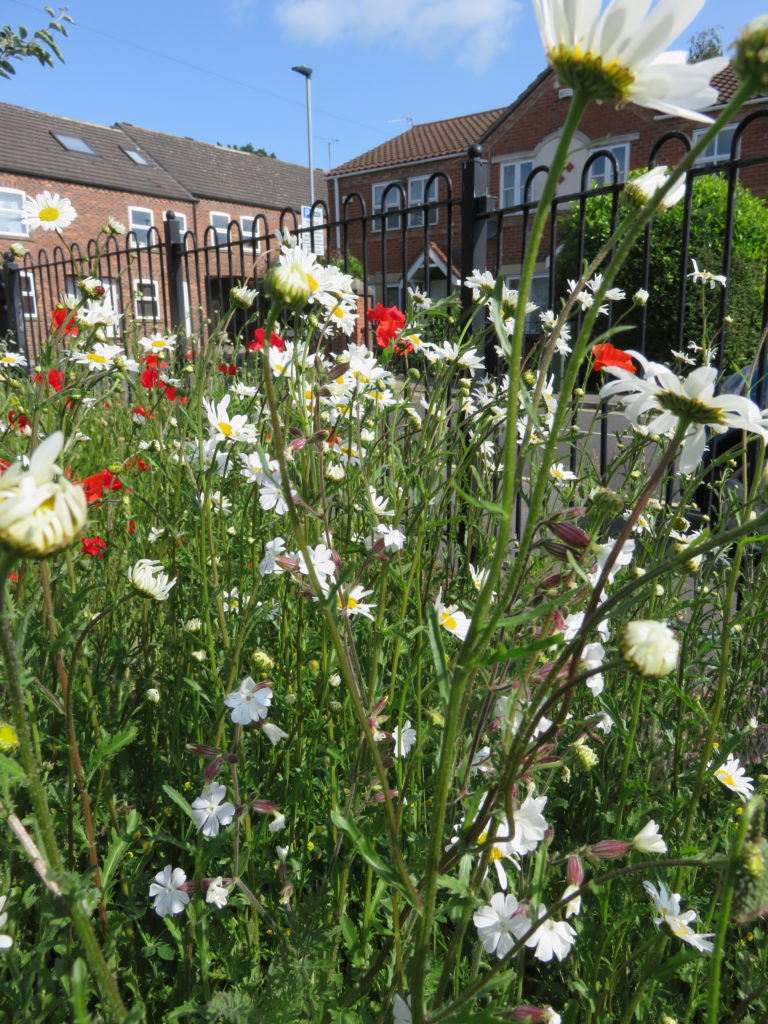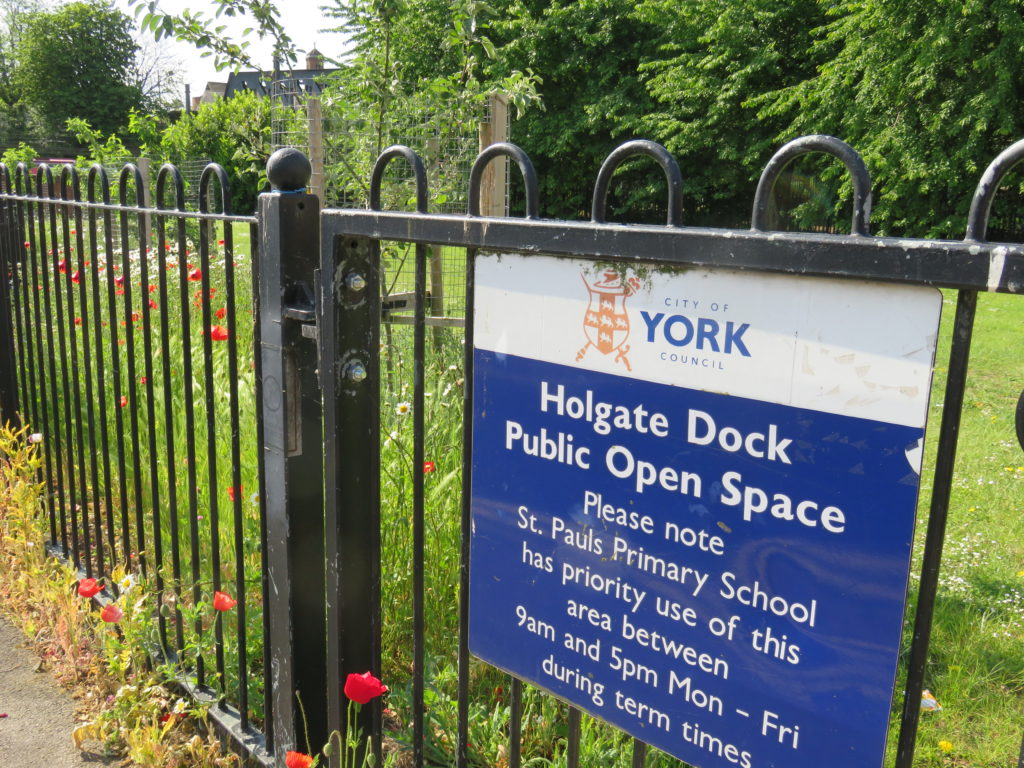 Holgate Community Garden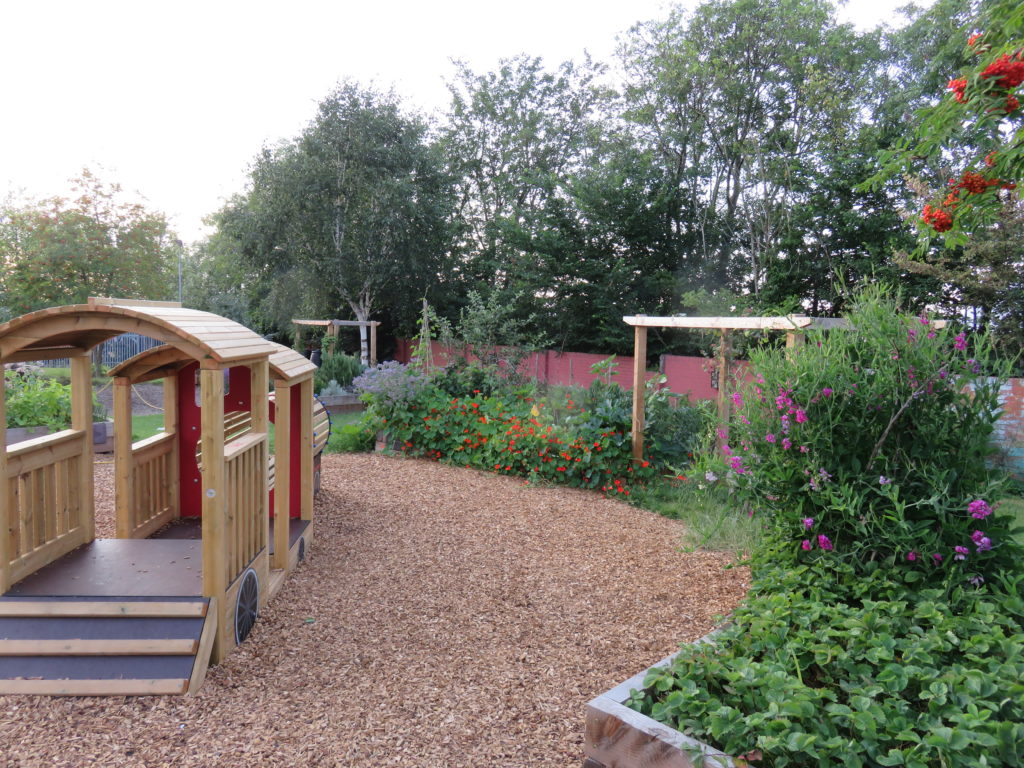 Holgate Community Garden came into being in Spring 2014: a community effort to transform a neglected park into a vibrant, life-enhancing space for anyone to come enjoy and for the community to have the opportunity to grow edibles and participate in gardening.
If you were to visit the garden today you could expect to see a jubilant, pollinator-friendly garden, all organically managed, with year-round interest and a wide variety of edibles grown in 6 new raised beds; flowering climbers rambling up new pergolas with lots of bird feeders frequented by long-tailed tits, blue tits, and robins; lots of nasturtiums, giant artichokes, and sun flowers; a herb and currant bed in its seventh year of establishment; a south-west facing wall with six-year-old espaliered apples and a variety of raspberry canes; 8 young fruit trees dotted through the garden (a plum, a gage, and several heritage apple varieties); the "Babby Oak" tree planted by local school children in the heart of a very small wildflower meadow entering its third year of establishment; and lots of children playing on new play equipment or picking and eating fresh herbs and veg, often making creations to proffer at their improvised cafe "The Ginger Cat" (named after local cat Ziggy, a regular at the garden)—collection and deliveries available from the window of the stationary wooden train.
Cared for by:
Holgate Community Garden (voluntary group of local residents)
Things to help out with here:
Weeding, watering, planting, raking, litter picking, pruning, scything…
Drop in Sessions:
Last Sunday of every month 3-4pm