Leeside Play Area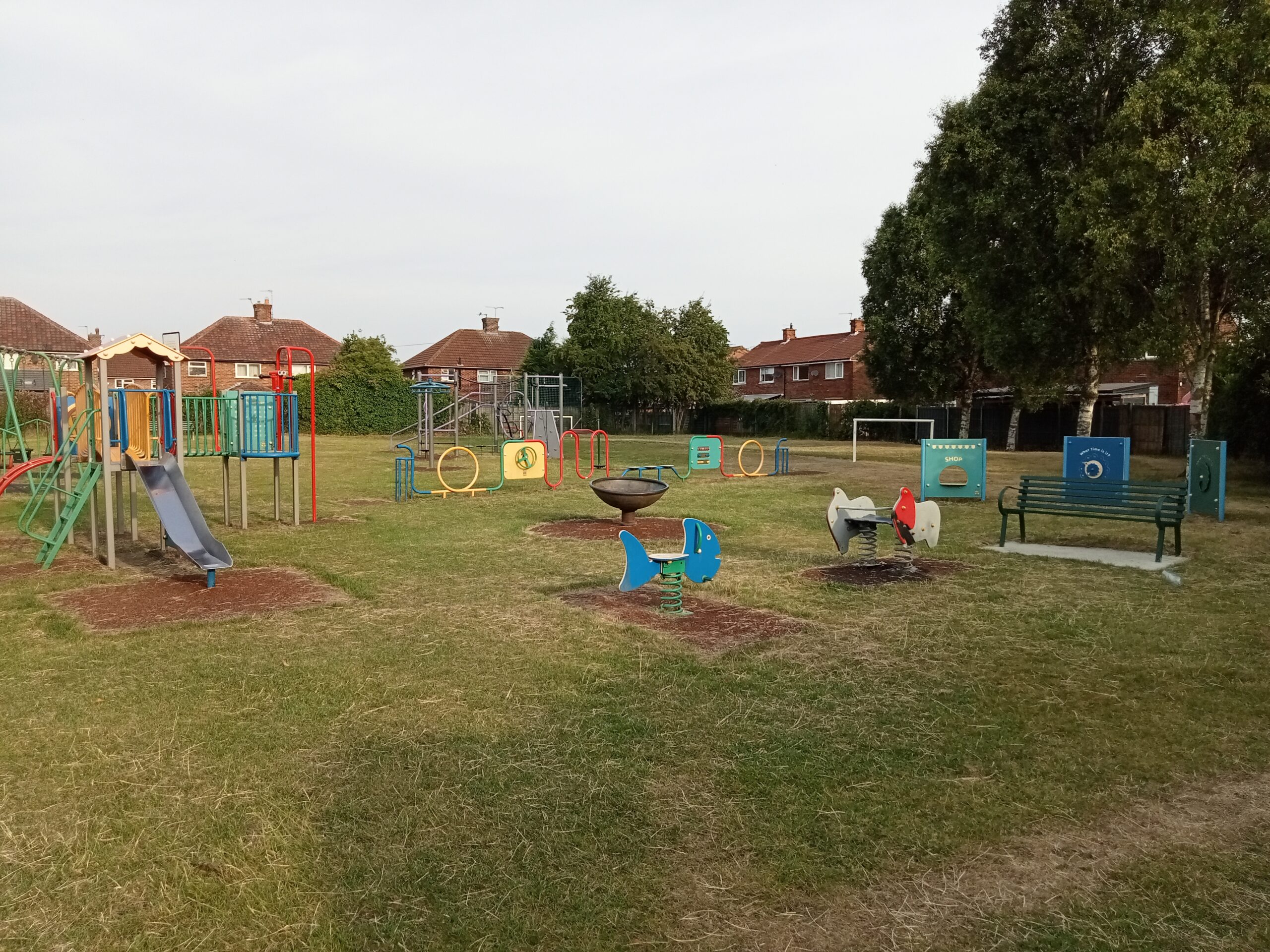 This site is a play area suitable for younger children, with a variety of play equipment including a slide, swings and climbing facilities.

Cared for by:
City of York Council

Grange Lane Play Area
This site is a children's play area next to Westfield Primary School. The entrance is via two gaps in the hedge along Grange Lane, Chapelfields. As well as having a range of play equipment the site has a good size field for general play. To the south of the play equipment is Westfield Fen and another field used for play with some goalposts set up for informal games of football.
Cared for by:
City of York Council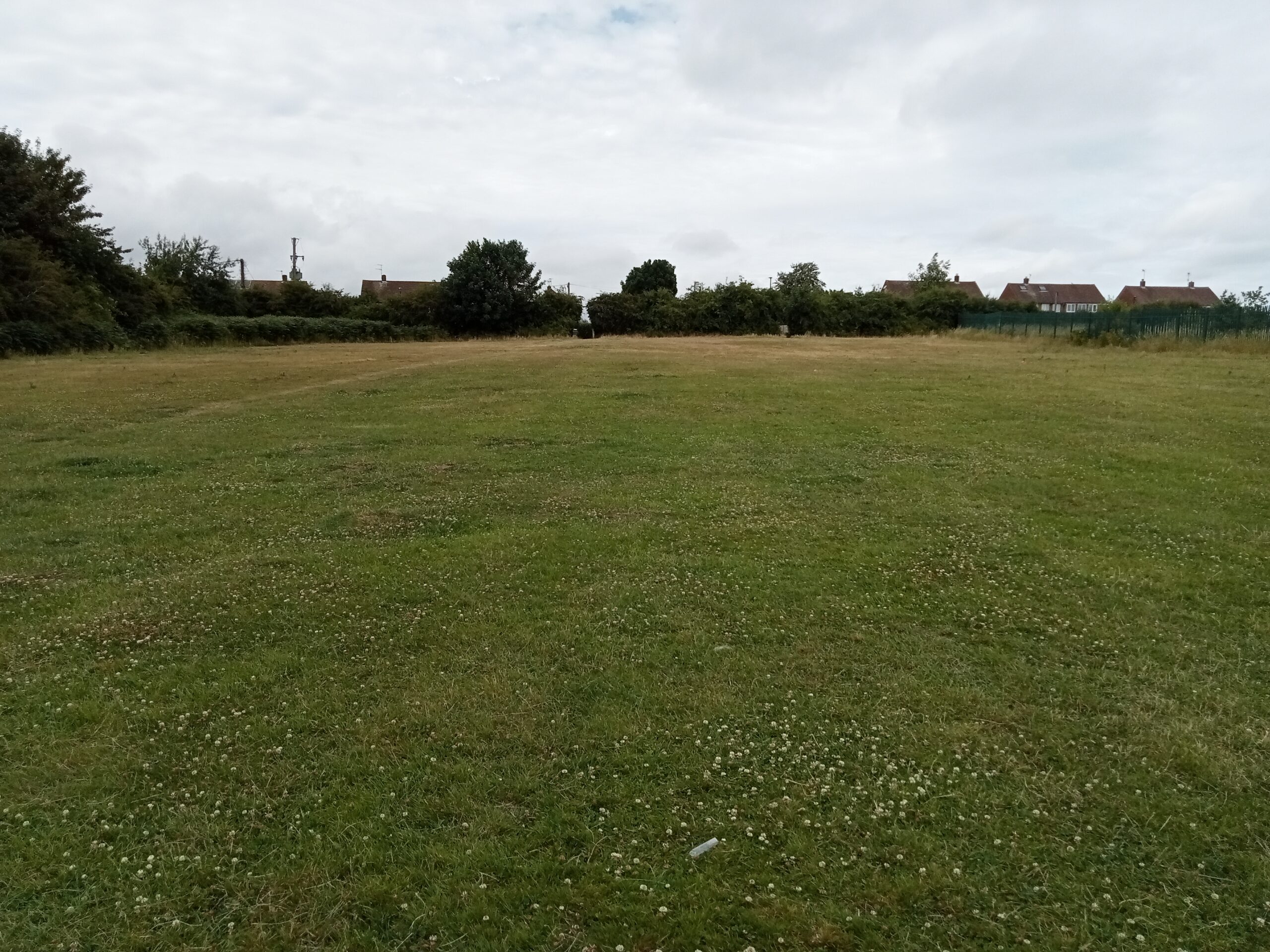 Knapton Play Area
Completed in June 2022. The play area has a wide variety of activities for children and is situated next to Knapton Allotments. The site is also close to York Community Woodland.

Cared for by:
Rufforth with Knapton Parish Council

Fenby Field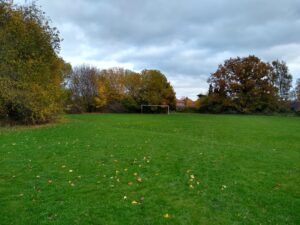 A well-hidden green space accessed from Cornwall Drive, off Danum Road. The area is mainly grassy with clumps of trees and bushes, suitable for children to run around or for an informal game of football.

Cared for by:
City of York Council

Things to help out with here:
General site management.

Chesney Fields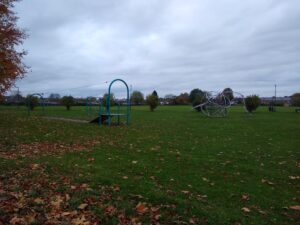 A large grassy open space suitable for sporting activity. The site also includes a children's play area with seating. A shared footpath/cycle path cuts across the site.
Cared for by:
City of York Council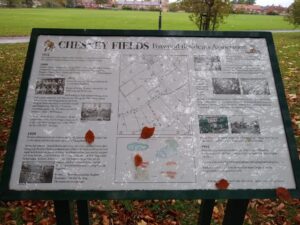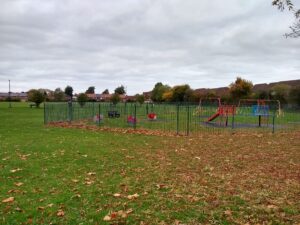 Homestead Park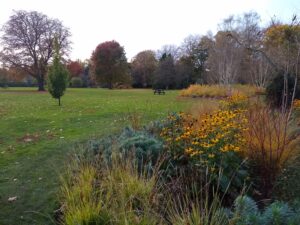 Homestead Park is a great place to visit for all the family. The park has some very colourful flowerbeds, open areas for picnics, a large children's play area, an arboretum and a very picturesque pond which is surrounded by a rockery. The flowerbeds are usually designed to match a different theme each year. In the summer months the park also features a café, mobile library and an area selling garden plants. The park was donated to the city by Seebohm Rowntree in 1904. The park also features a good variety of local wildlife.
Cared for by:
Joseph Rowntree Foundation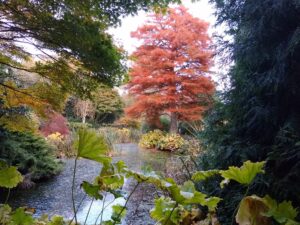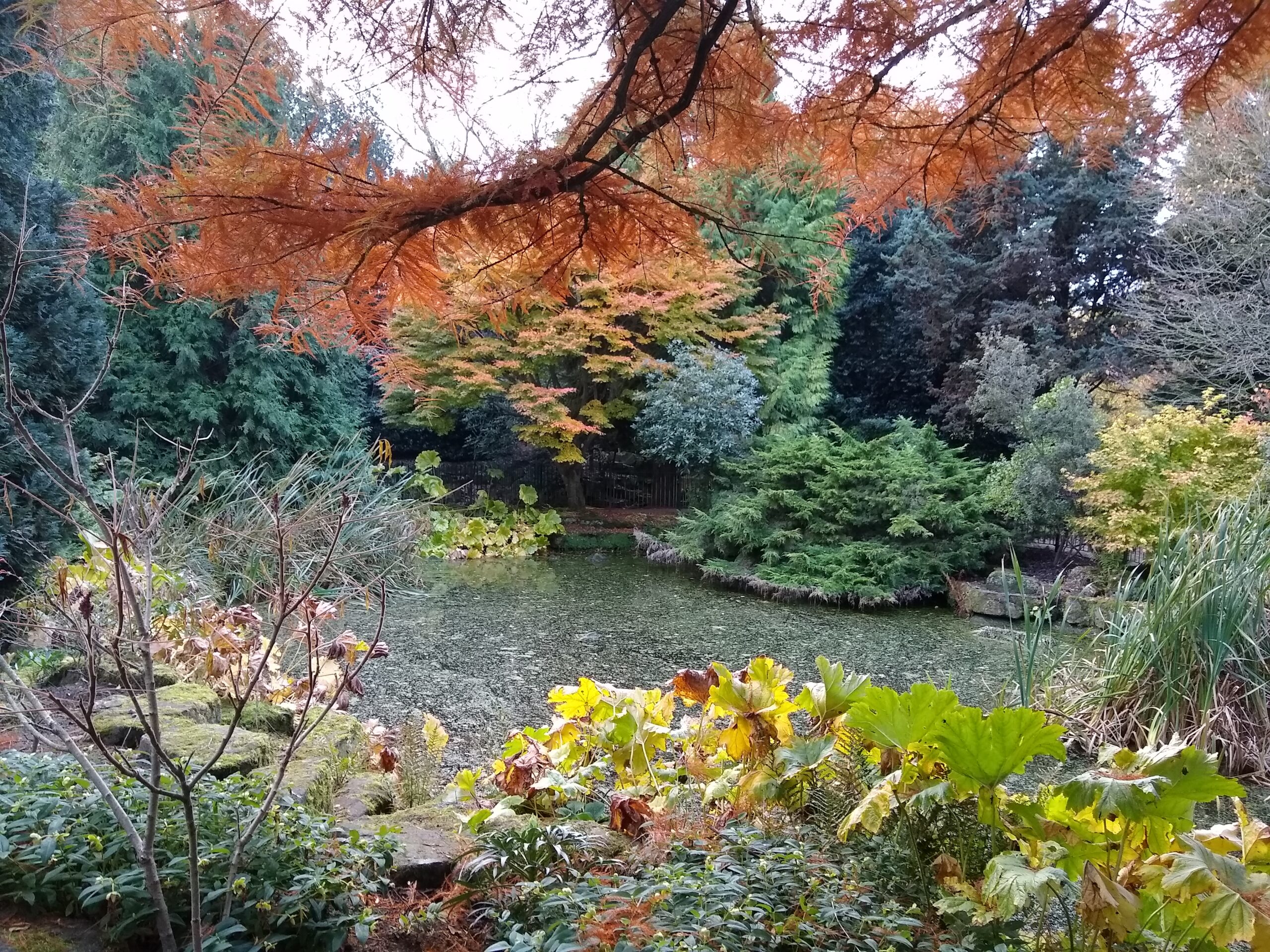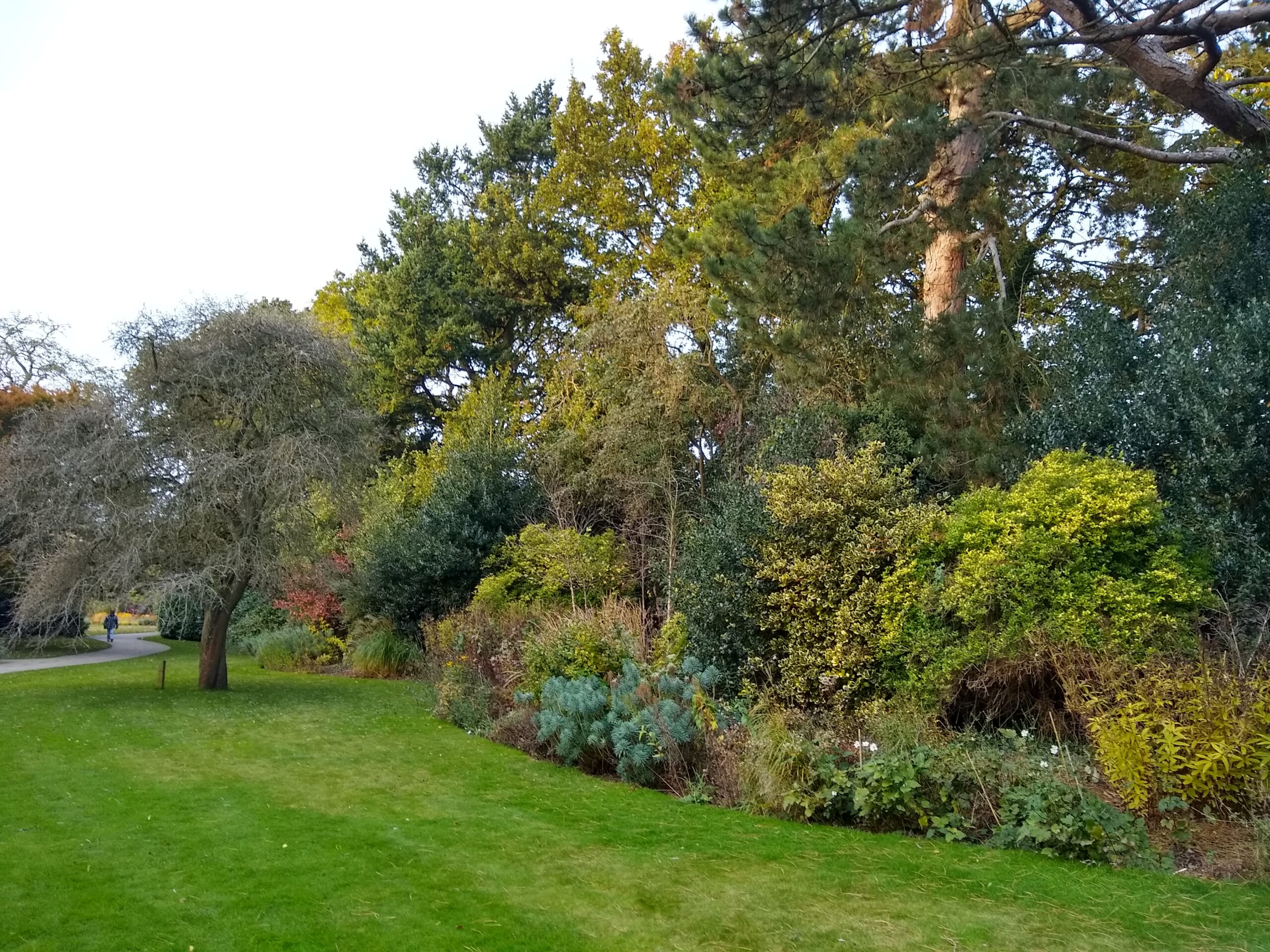 Hull Road Park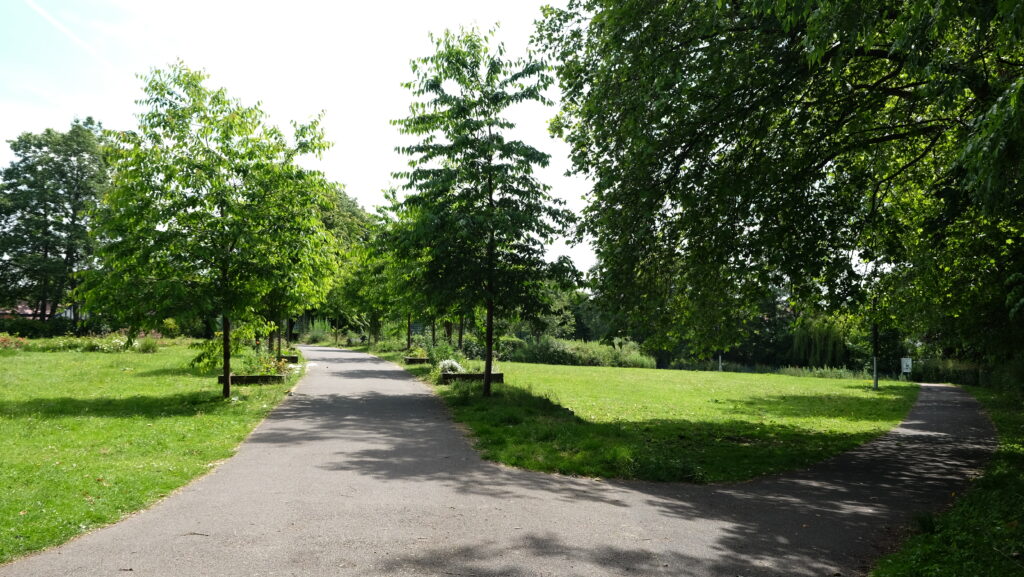 A traditional park with flowerbeds, grassy areas, tennis courts and a children's play area. A stream running along the edge of the park is being managed for wildlife by a keen group of volunteers.
Cared for by:
City of York Council
Things to help out with here:
Park management, planting flowers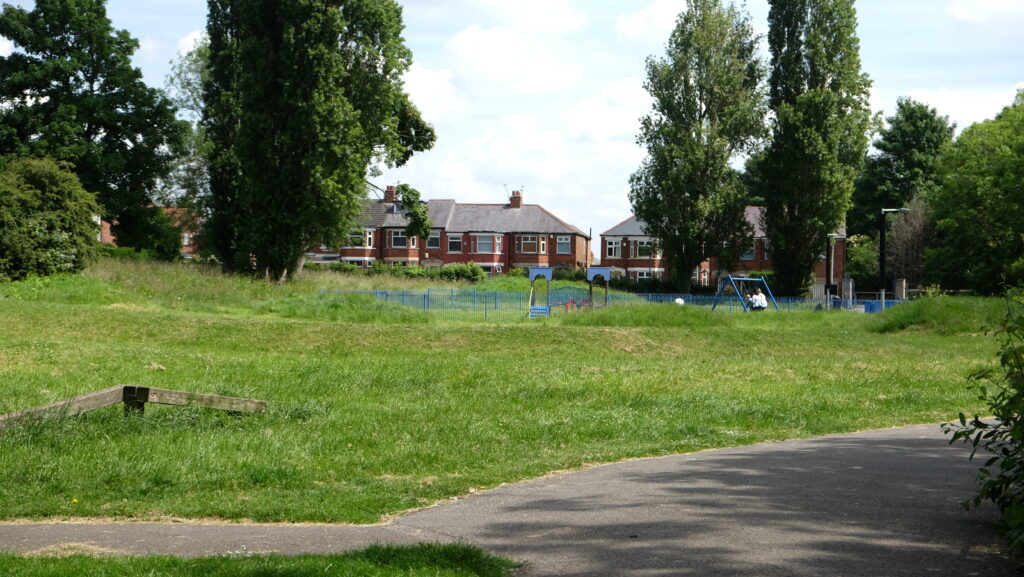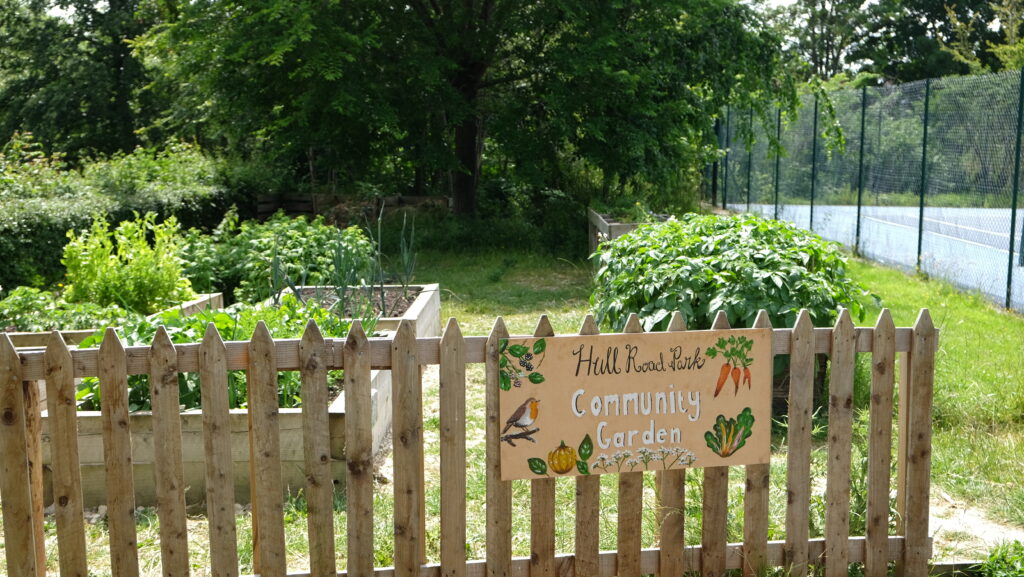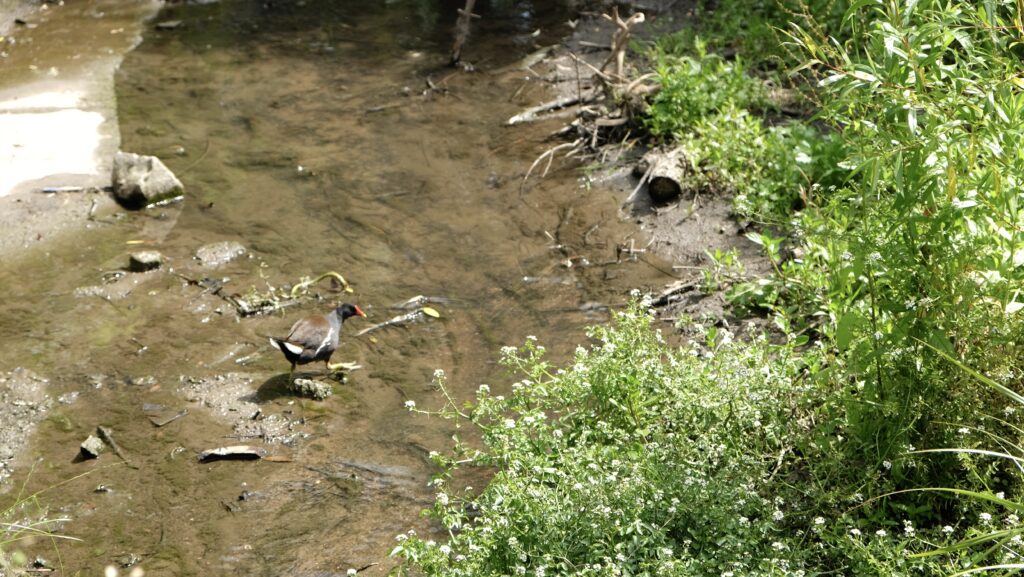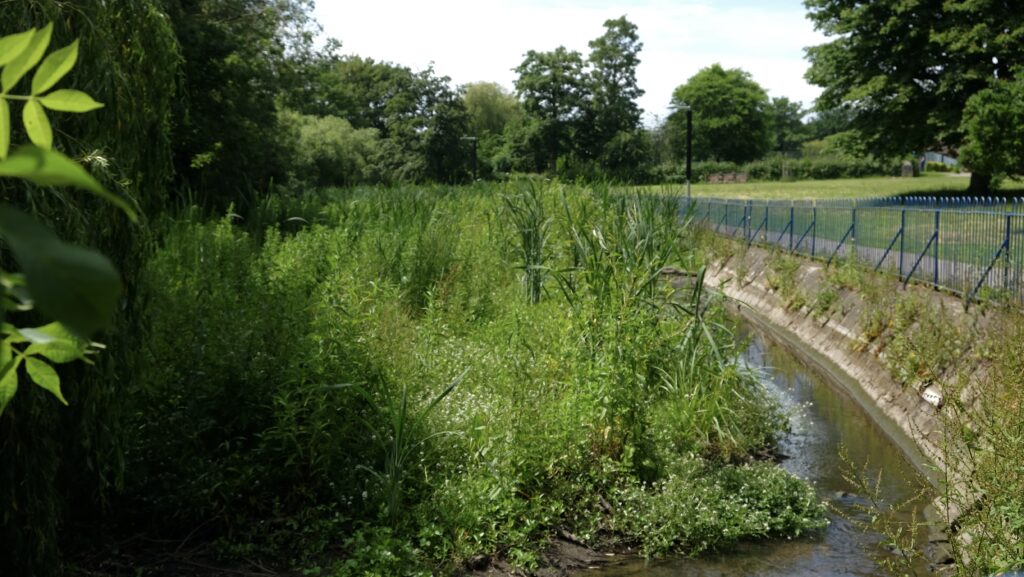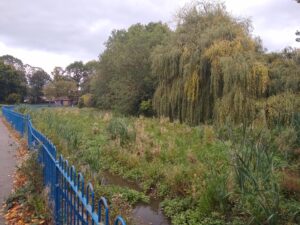 Wildflower Meadow, Diamond Jubilee Wood and Play Area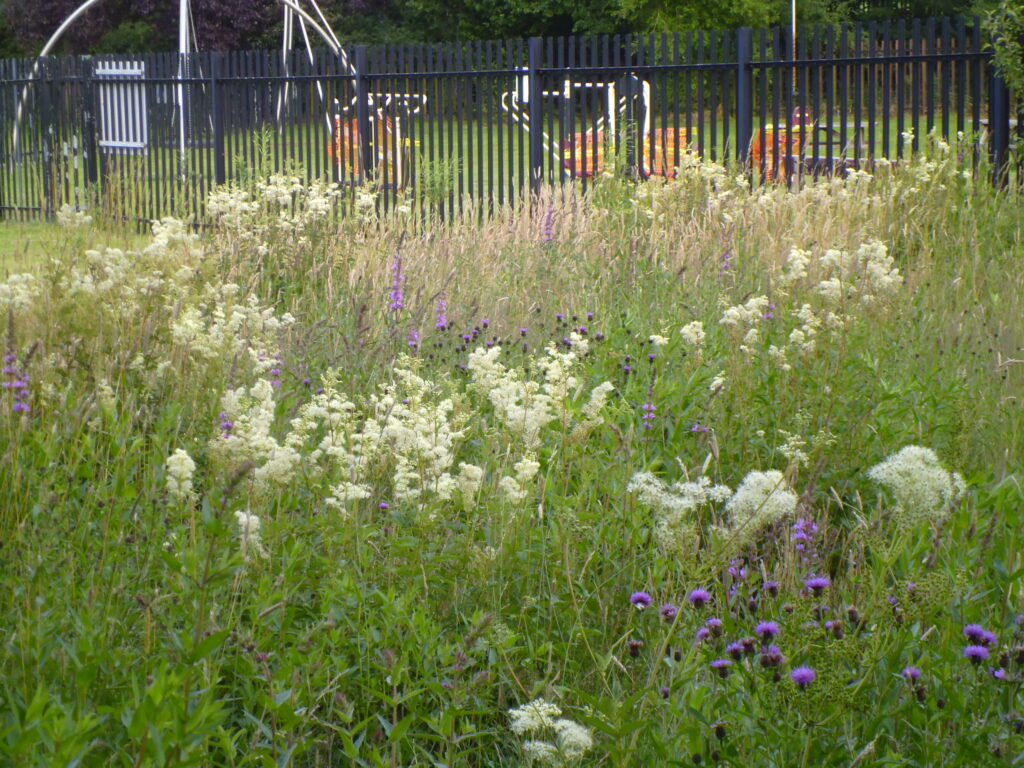 This is a small site that used to be an awkward (triangular shaped) rough football field behind a fenced off children's play area. It got extremely boggy and unusable after heavy rains. The wildflower meadow and Wood were planted in 2012 to improve the site and to commemorate the Queen's Diamond Jubilee. The Woodland Trust provided some of the tree saplings including an oak from the royal parks. This oak is in the centre of a diamond delineated by a network of rides. Trees were added such as alder buckthorn and guelder rose that do well in heavy wet soils. The wildflowers are mainly those of wet meadows, e.g. purple loosestrife and meadowsweet and the drainage has much improved over the last 10 years.
The wood is separated from the wildflower meadow by an unmown wild area as well as by the original mowed football pitch alongside some adult gym equipment.  There is a play area with playground equipment including many climbing features.
Cared for by:
Heworth Without Parish Council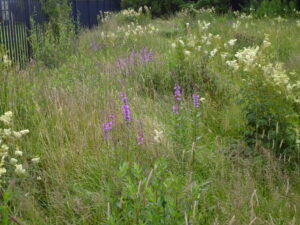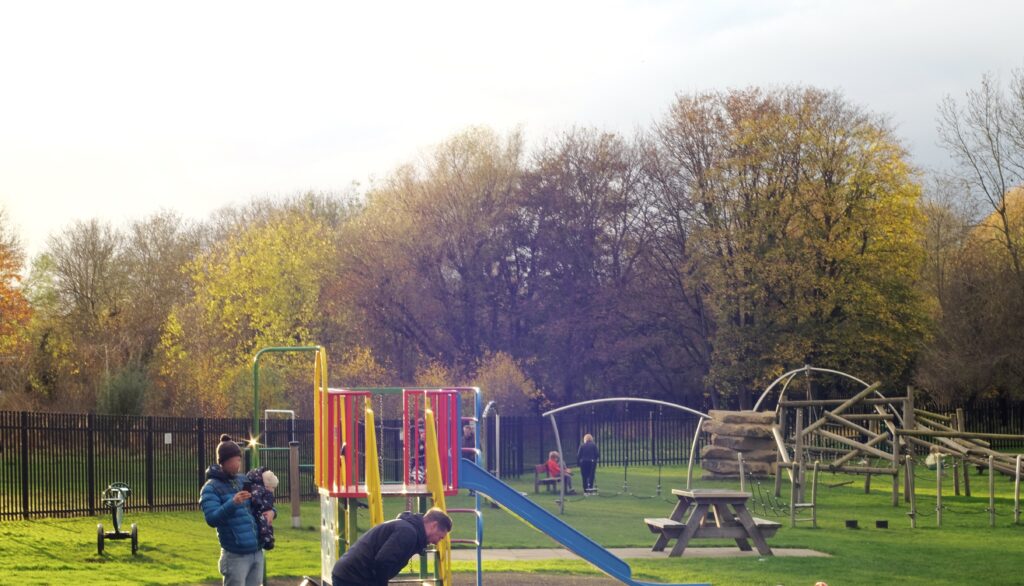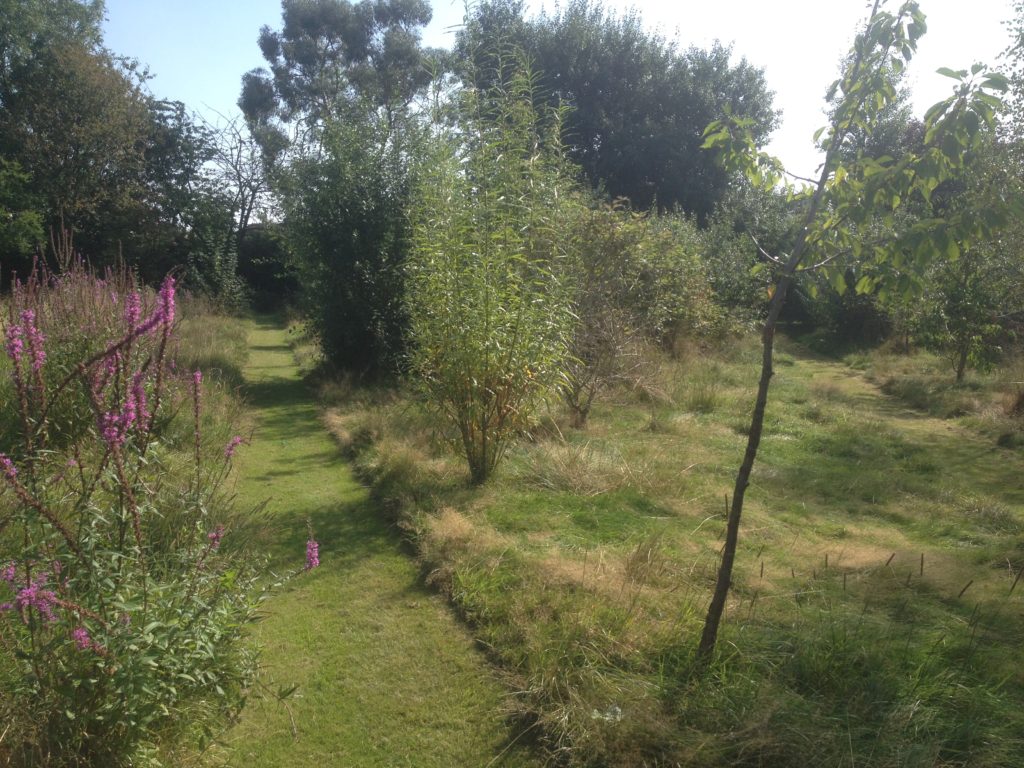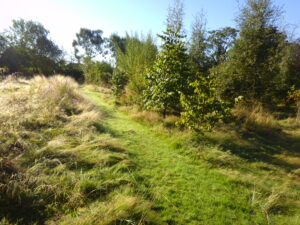 Scarcroft Park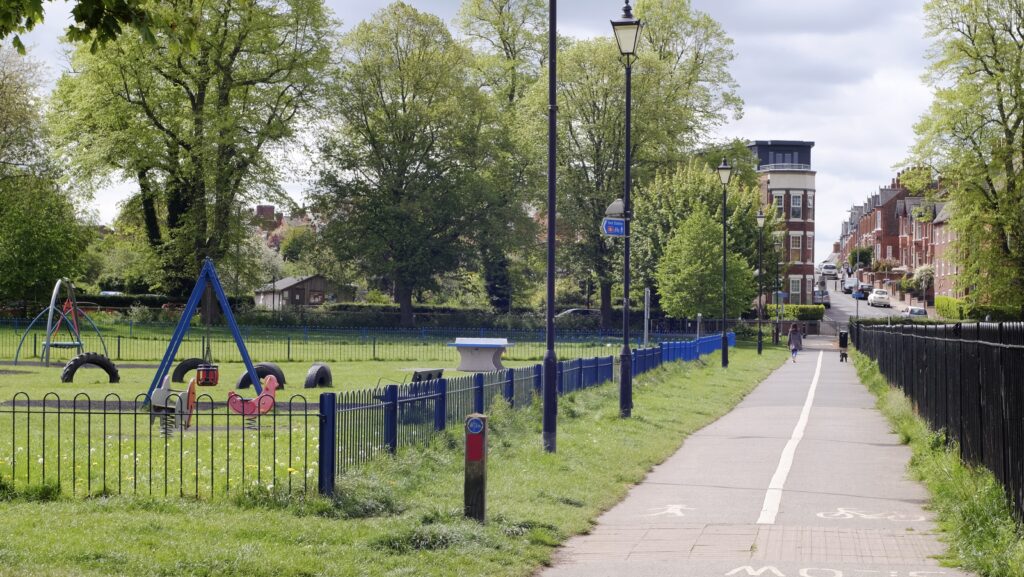 A medium sized grass area with some wildflowers at the edges, an avenue of Lime trees and a number of other broadleaf trees including some fruit.
There is a playground in the centre and cycle path passing through which connects traffic free between Nunnery Lane and Scarcroft Road. The park borders York croquet club on one edge and Scarcroft primary school on another.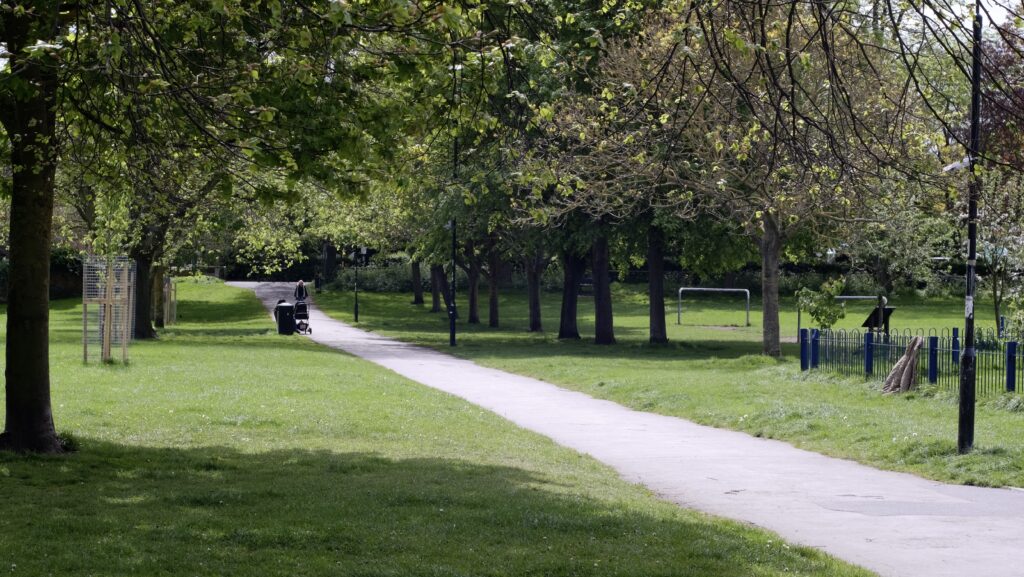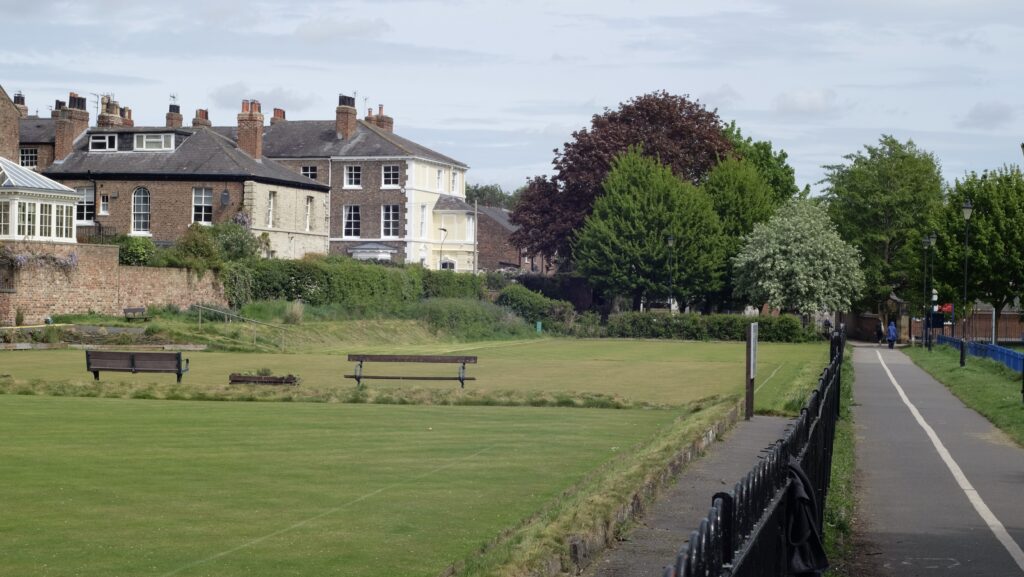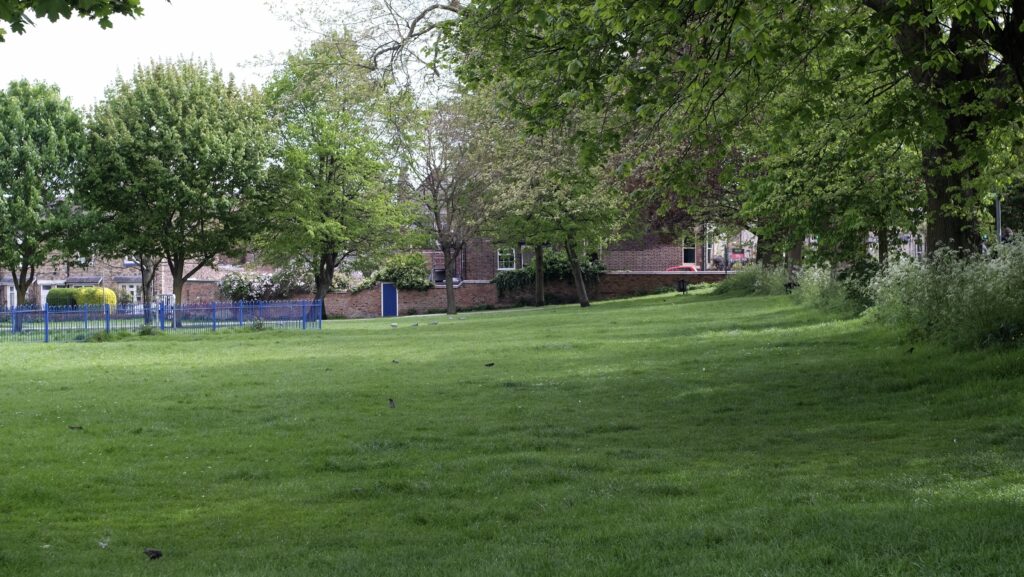 Mancroft Open Space / Play Area

Open space for dog walking and a fenced off area for play suitable for Primary School aged children. Local children and schools have planted wild flower borders and Friends of Mancroft have family friendly get together play and nature sessions.

Cared for by:
Haxby Town Council / City of York Council